Campus Resources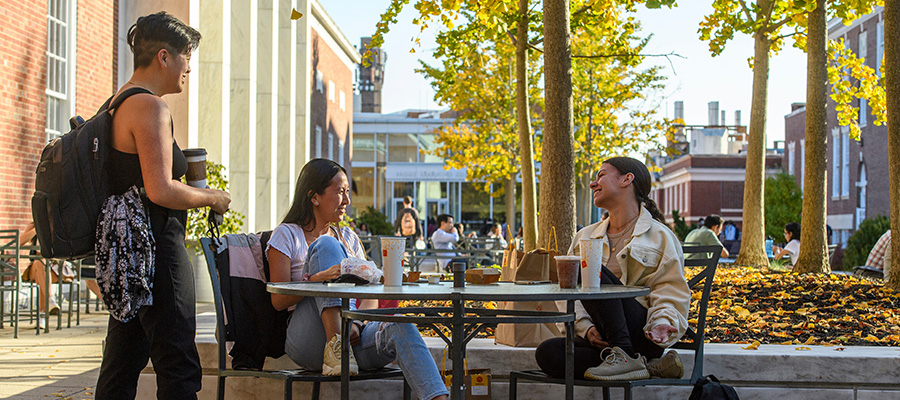 Getting Involved
Johns Hopkins has over 400 student-run organizations, each one providing a unique laboratory for learning for those involved. Student organizations provide opportunities for leadership development, building lifelong friendships, sharpening interpersonal skills, and improving organization. At Hopkins, about 80% of students are involved in one or more student organization. Students have shared that participating in student organizations has enhanced their college experience, helped connect them to the Hopkins community, enhanced their ability to lead, and build a stronger sense of school spirit.
Are you interested in getting involved in a student organization? Join Hopkins Groups! Student organizations are organized by category so you can easily find the groups that match your interests.
Listed below are some opportunities for engagement during you time at the university:
The board consists of a diverse group of residential students and campus leaders charged with evaluating the current room selection process, the campus meal plan program, the renovations and usage of common areas, and any future items affecting Community Living. As members, students are instrumental in providing a unique perspective to issues relating to the residential community, while working closely with other students.
For more information, contact advisory@jhu.edu.
The Johns Hopkins Student Government Association (SGA) is the sole representative body for Hopkins Undergraduates. The mission of the SGA is to "strengthen student unity, represent student interests, and provide a forum for the exchange of ideas." The SGA's main mission is to represent "you," the student body, to the Administration, and ensure that the rights of students are being upheld. SGA is responsible for advocating on behalf of students, representing students on university wide committees, and overseeing SGA student organizations. For more information, visit the Office of Student Leadership and Involvement online at sga.jhu.edu.
Fraternities and sororities are values-based social organizations that have shaped the college experience for over 200 years. These organizations instill in their membership the importance of maintaining high moral, social, and intellectual standards. Our community at Hopkins is made up of over 1,400 students spread out across 25 organizations. This includes eight North American Interfraternity Conference (IFC) fraternities, five Panhellenic Association (PHA) sororities, four historically African American organizations, six historically multicultural, Asian, and/or Latin organizations, and one local society.
Membership is open to all full-time, degree-seeking undergraduate students in good academic standing.
Student Support Services