Living at Hopkins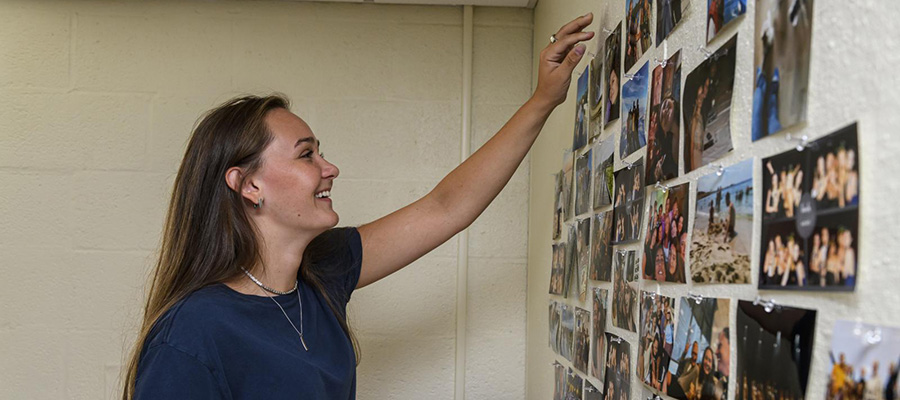 During your stay in university housing, you will be a part of an inclusive community that celebrates and highlights the diversity of our student body. We are committed to providing you an enriching experience on campus that allows you to get to know your peers, the staff within the Offices of Community Living, and the student staff members in residence. We have learned a lot about community building practices during the COVID-19 pandemic, and will continue to utilize creative ways to connect you with your peers and campus resources that ensure your health and well-being and respect your comfort level with social gatherings. We encourage you to be open to and engage with these experiences. Our student and professional staff members are here to support you and provide a secure environment in which you can experience meaningful opportunities for engagement.
Your commitment to keeping one another safe and comfortable will continue to be important once you arrive on campus. Please be advised that you will be required to comply with the student conduct code, all university policies and procedures, and public health guidance around COVID-19 including but not limited to being fully vaccinated against COVID-19 (unless granted an exception by the University), abiding by weekly testing requirements (once weekly for vaccinated students/twice weekly for unvaccinated students), quarantining and/or isolating as directed by the university, as well as masking and social distancing as directed by the university. As federal, state, and local guidelines change, the university may need to adjust our policies and protocols in response to the ever-evolving pandemic. Consequently, should you choose not to abide by the policies and procedures and any public health guidance, you will be held accountable through the student conduct process for an appropriate outcome.
We are committed to your success and strive to provide you with exceptional services, and quality facilities. This guidebook is designed to serve as a reference tool for you while you are living on campus. We must all do our part to keep each other safe and well. You can also use this guidebook to learn more about the programs, services, and facilities provided by the offices within Community Living. Once again, welcome to your new home and have a successful academic year!