Programs & Events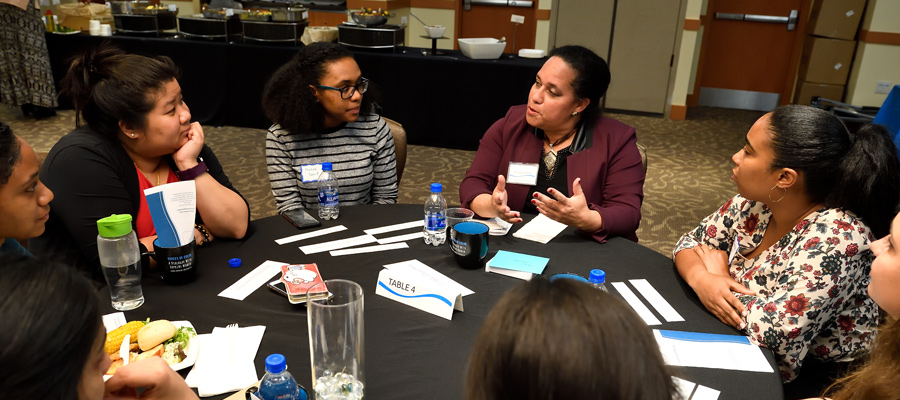 Women and Gender Resources offers programming that addresses a variety of relevant topics such as women in leadership, mentoring and professional development, confronting gender-bias on campus, and women in STEM.
Signature Programs
Women and Gender Resources sponsors many activities and programs including:
Women's History Month
Each March we host Women's History Month, a time when Women and Gender Resources collaborates with many different offices and departments at Johns Hopkins, as well as invited guest speakers from around the world, to bring our community an amazing line up of events and programs. Check out what we have done in the past and get in touch if you wish to host a program or speaker in March.
AAUW Smart Start Negotiation Workshop
This annual workshop discusses the reality of the wage gap for women in the workplace, particularly after college graduation, and will offer women students the tools necessary to learn how to negotiate, assert their voice, and take risks for the salary they deserve.
The National Conference for College Women Student Leaders Scholarships
Women and Gender Resources invites students to apply for the opportunity to attend the National Conference for College Women Student Leaders. Each spring, with generous funding from the Office of Student Life, students have the opportunity to attend this conference with nearly 1,000 college women from every state and around the world. If you are interested in attending, please get in touch.
The Masculinity Project
In collaboration with LGBTQ Life, the Masculinity Project seeks to promote dialogue about topics and issues concerning masculinity, its impact on various cultures, and its role on college campuses. Programs and events have included student-led workshops, faculty and staff panels, film screenings, and invited guest speakers.