About Student Disability Services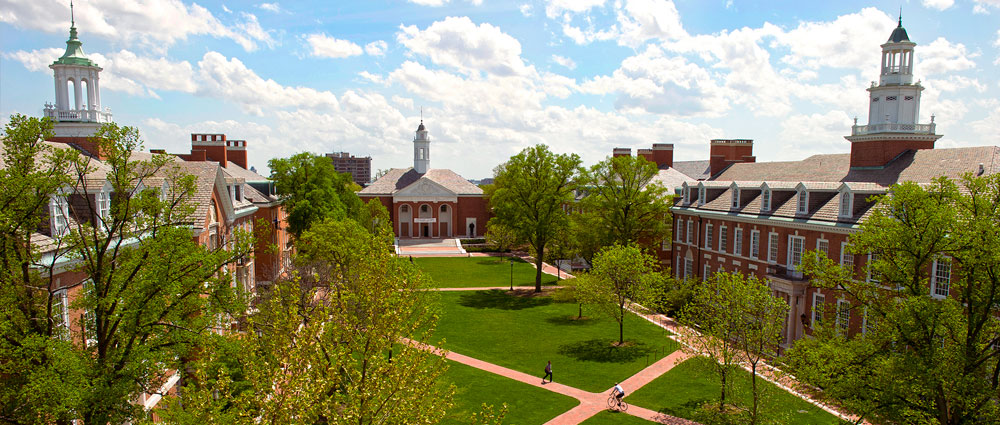 The Office of Student Disability Services serves full-time graduate and undergraduate students in the Krieger School of Arts and Sciences and the Whiting School of Engineering. In addition, the office serves visiting college student in the JHU Summer Programs and visiting high school students in summer programs sponsored by the School of Arts and Sciences or the School of Engineering.
Enrolled in another JHU school or Program?
All contact information of disability services coordinators:
Services Available
Authorization of accommodations based on documentation of disability
Assistance with classroom accommodations such as note taking, readers, scribes, sign interpreters, and testing accommodations
Assistance with assistive technology such as books on tape, digital texts, and software to read and enlarge digital text and digital images
Priority registration and course substitutions, where applicable
Provides advice and mentoring to registered students throughout their matriculation
Liaison between registered students and their instructors, including the provision of an "Accommodations Letter" confirming the accommodations due
Who is Disabled?
With respect, the term "disability" means:
A physical or mental impairment that substantially limits one or more of the major life activities of such individual
A record of such an impairment
Being regarded as having such an impairment
Source: U.S. Equal Employment Opportunity Commission website
Federal law and the university define a "disability" as a physical or mental impairment that substantially limits or restricts the condition, manner, or duration under which an average person in the population can perform a major life activity, such as walking, seeing, hearing, speaking, breathing, learning, working, or taking care of oneself.
The ADA Amendments Act of 2008 adds major bodily functions to the list of major life activities. These include: functions of the immune system, normal cell growth, digestive, bowel, bladder, respiratory, neurological, brain, circulatory, endocrine, and reproductive functions. For more types of disability, the university recognizes.
The university is required by Section 504 of the Rehabilitation Act and The Americans with Disabilities Act to provide effective auxiliary aids and services for qualified students with documented disabilities if such aids are needed to provide equitable access to the university's programs and services.