Initiatives & Involvement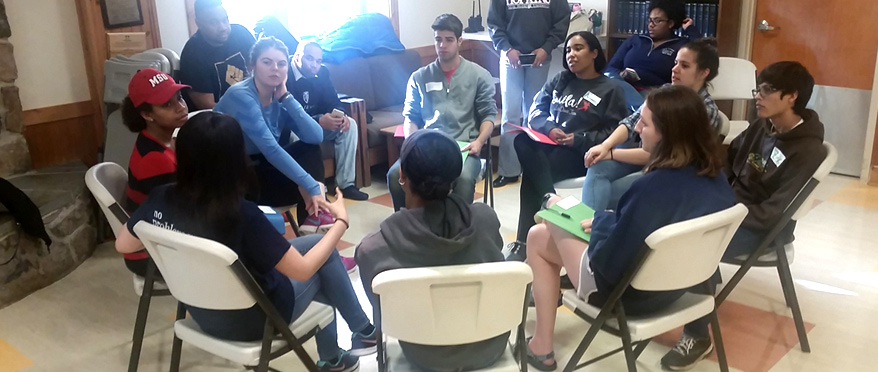 At the Multicultural Affairs, we're very proud of our leadership opportunities, resources, and long-standing traditions that have endured and succeeded for many years. CDI-MA is the place to find a leadership position within our standalone initiatives and programs. Initiatives that revolve around cultural competency, student success, and overall identity development are cornerstones to the many programs at CDI-MA. Please peruse the programs below to learn more and get involved.
Black Male Initiative
The Black Male Initiative (BMI) focuses on the holistic development of black male students at Hopkins. The program offers intentional support through elevated efforts around academic excellence, peer to peer mentorship, career development, alumni connections, leadership opportunities, community engagement, and identity empowerment. This initiative creates programming opportunities that range from the Black Male Initiative Conference to hosting Black national leaders in various fields in a lecture series and networking opportunity. The most dynamic need is to provide our students with prime examples of high-level leadership that represent their Black identity.
Female Leaders of Color
Female Leaders of Color (FLOC) aims to provide a space for women of color to establish a sisterhood committed to improving their academic and social environments on campus as well as the surrounding Baltimore community.
JHU FLOC's values include support, service, solidarity, and empowerment. JHU FLOC strives to increase the visibility of women of color within the student body while also providing mentorship and leadership opportunities for its members.
Men of Color Hopkins Alliance
The mission of Men of Color Hopkins Alliance (M.O.C.H.A.) is to assist and support undergraduate men of color in successfully completing their degree program at the Johns Hopkins University. The mission also reflects graduate men of color and other degree programs at the Johns Hopkins University. The key principles are academic excellence, mentorship, professionalism, community service, and brotherhood. Every program, workshop, and activity surrounds the principles and always upholds the mission of the organization.
Membership in M.O.C.H.A. is designated to support undergraduate and graduate students. M.O.C.H.A. develops a cohesive and large network of JHU alumni, faculty and staff to support the tenants of the organization and provide direct advice to undergraduate students.
Multicultural Leadership Council
The Multicultural Leadership Council (MLC) is a premier coalition that comprises 36+ culture & identity undergraduate student organizations at Johns Hopkins University. The MLC seeks to increase visibility of these organizations, explore identity development and cultural growth, and foster an inclusive sense of community. Through monthly meetings, leaders come together as a way to engage with each other and further develop their leadership as it relates to their cultural identities. The executive board serves as a resource to all groups within MLC through relationship building, cross-cultural collaboration efforts, and providing grants.
The MLC meets once a month, on the first Mondays of every month from 6:00–7:30p.m.
For more information, please contact the MLC at jhumlc@jh.edu