Mentoring Assistance Peer Program (MAPP)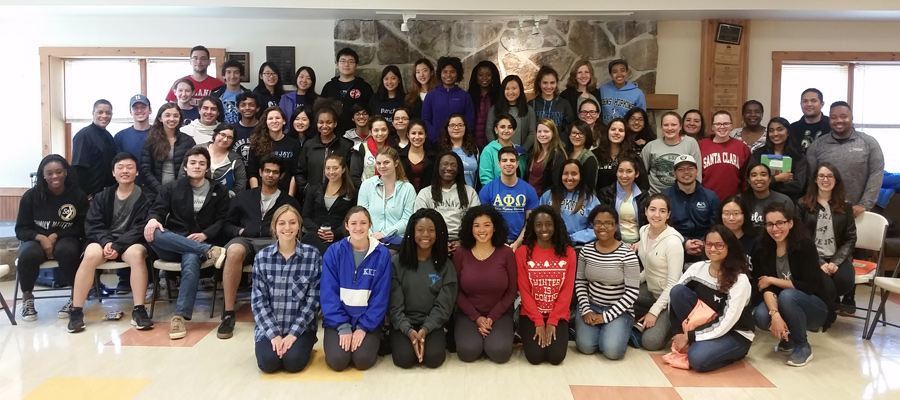 What is MAPP?
For over 20 years, MAPP (Mentoring Assistance Peer Program) has been a premier first-year freshman mentoring program that has served thousands of underrepresented Johns Hopkins University students. The program is catered to assist many underrepresented students with academic excellence, career development, social connectivity, cultural exploration, and community involvement. Each freshman who participates in the program will be assigned an upperclassman who is dedicated to providing continual support and will provide programmatic opportunities. MAPP mentors are selected and trained to support students dealing with many first-year experiences that shape your most formative year in college.
Who participates in MAPP?
Multicultural freshmen participating in the MAPP Program represent a broad cross-section of the underrepresented student population at Hopkins. Through the program, they are able to meet other freshmen from a variety of backgrounds, an opportunity which greatly enhances their college experience. Hopkins students, representing a variety of majors and ranging in class standing from sophomores to seniors, serve as MAPP counselors. All mentors are selected and trained carefully and must be in good academic and institutional standing. In addition, MAPP mentors/counselors are involved in many other campus activities and hold major offices in campus organizations. These are the cream of the crop within the University and revere the MAPP program as a major resource for all students involved.
NOTE: If you participate in JUMP or the Hop-In program, you CANNOT sign up for MAPP. We value your interested, but with these other initiatives, you will receive a mentor within the program.
If you are interested in being a MAPP Mentee (and why wouldn't you?!), please complete the MAPP Mentee Registration Form as soon as possible! We typically fill our registration within weeks of posting to all students who qualify.
If you have any questions about being a mentor, mentee, or the program at large, please contact the Office of Multicultural Affairs at 410-516-8730 or e-mail at oma@jhu.edu.