Diversity & Inclusion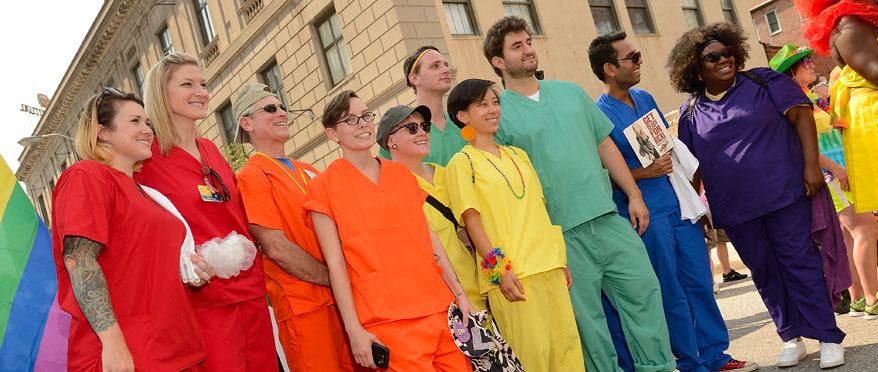 All office suites and student spaces within Diversity and Inclusion at 3003 N. Charles Street are closed until further notice. Please see the individual pages for each of the four areas within D&I for additional info. The entire team is poised and ready to support students remotely through phone, email, and other creative online means. Also keep tabs on our social media pages for updates and support!
Knowing yourself and respecting others are important parts of developing as a student at Hopkins. The offices within the Diversity and Inclusion are here to help students consider their own identities and learn more about others' identities. The Office of Multicultural Affairs is committed to enhancing the experience of students from underrepresented populations, as well as opportunities for education on issues of race and social justice. Religious and Spiritual Life supports students from all faith backgrounds (including students of no faith) and connects them to a variety of religious and spiritual opportunities. The director of Women and Gender Resources serves as a resource regarding women and gender on campus. LGBTQ Life provides support, education, and advocacy about sexual orientation and gender identity. All of our staff are eager to help you understand your multiple identities, become an ally for others, and develop an understanding of social justice.
We also work closely with our colleagues in the Center for Disability Services that advises students with disabilities on available services, guides you as you register for and request accommodations and assistive technology, acts as a liaison with your instructors, and provides advice and mentoring throughout your matriculation.