Student Engagement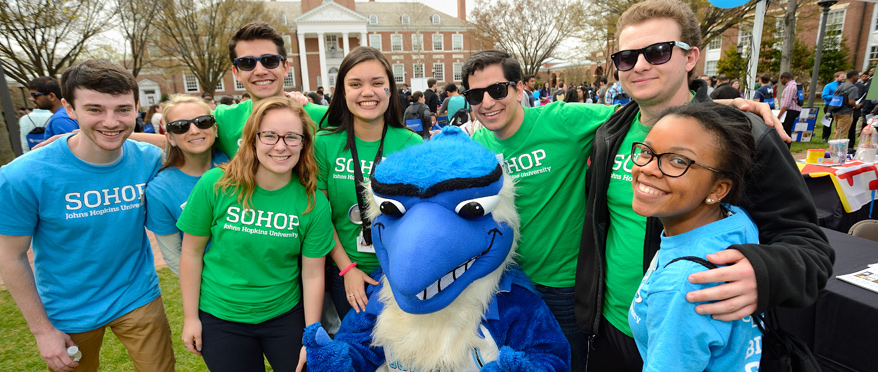 A well-rounded collegiate experience would not be complete without a healthy dose of para-curricular engagement. The area of Student Engagement provides opportunities for students to build communities and engage meaningfully with staff and peers in a wide variety of ways.
The Digital Media Center is a multi-media lab space as well as equipment, printing, and knowledge resource for students interested in exploring creative uses of emerging media and technology to communicate their ideas.
Two full-time, professional staff members in Fraternity and Sorority Life provide leadership development, risk management training, and general advising to our 20 fraternities and sororities, working with members and stakeholders to lead with integrity, conduct activities in a safe, healthy manner, and make sound academic and personal choices.
Students are encouraged to express themselves creatively by connecting with the Homewood Arts Programs for dance, theater, a cappella, the visual arts, and music.
And finally, students have opportunities to strengthen their leadership abilities through engagement with LEED – Leadership Engagement and Experiential Development. Whether it's by participating in one of the hundreds of programs sponsored by our student programming boards, attending a leadership retreat, joining a registered student organization, or by representing their fellow students on the Student Government Association. Our professional and student staff members in LEED look forward to working with students to create community at JHU.