Vice Provost for Student Affairs
Expand
Vice Provost for Student Affairs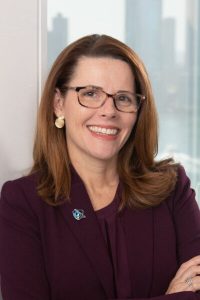 A successful college career is about making sure that your work to earn a degree is enhanced by pursuing interests that complement your studies. Student affairs is dedicated to helping you make your Hopkins experience as life-changing as it is mind-expanding. While our programs start by building community in the place where you live, the residence halls and the surrounding neighborhood, that work goes a lot further.
Whether it is helping you build life skills, succeed in class, become a leader, embrace a physically and mentally healthy lifestyle, or connect with peers, Student Affairs has resources available to support you as you explore the many opportunities at JHU. Our dedicated staff members are here to answer your questions and support your journey.
Forever a Blue Jay! Go HOP!
Rachelle Hernandez, Vice Provost for Student Affairs