Staff
Contact Us
Phone: 410.516.2509
Fax: 410.516.0250
Wyman Park W290
Johns Hopkins University
Baltimore, MD 21218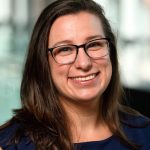 Jessica Oros, Director of Student Conduct, manages the conduct process and academic ethics process for undergraduate students and the conduct process for student organizations for Johns Hopkins Krieger School of Arts and Sciences and the Whiting School of Engineering. The Director of Student Conduct also manages all non-academic violations for the University.
Jackie Stelmaszczyk, Assistant Director of Student Conduct, assists with the day-to-day management of the student conduct system and oversees conduct training initiatives for conduct administrators and university conduct investigators. The Assistant Director of Student Conduct also leads all efforts to educate students, faculty, and staff about community standards of conduct.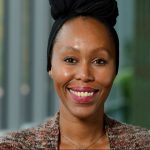 Niyo Rukundo, Administrative Coordinator, oversees and supports all administrative duties and responsibilities pertaining to the Student Conduct Program.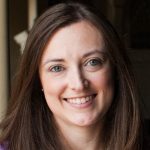 Kyley Sommer manages University Navigators and the resolution process for student cases adjudicated under the University's Sexual Misconduct Policy & Procedures, as well as ensures that the regulations related to Title IX and general matters of compliance are adhered to for the benefit of students. She also provides high-level project management for university-wide initiatives such as trainings and outreach, policy-related initiatives, and student affairs program review and evaluation.