Aspirations for Student Learning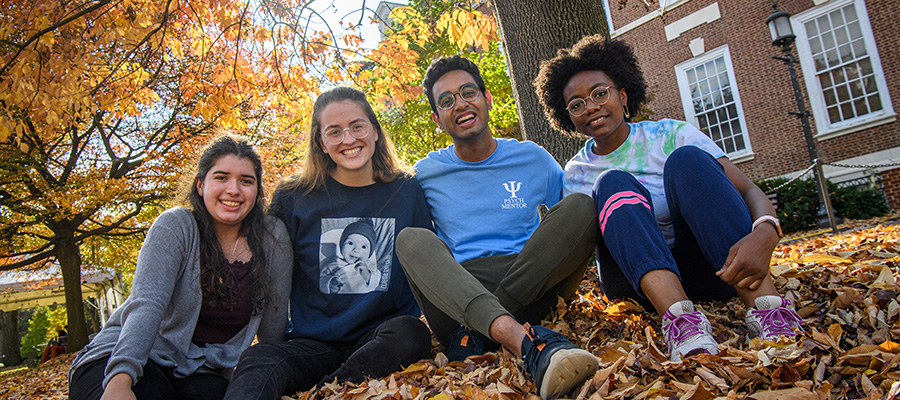 Nominations are now open for the inaugural Aspirations Awards. Submission deadline is October 14, 2022.
How do we want students to learn and grow through their engagement with Student Affairs?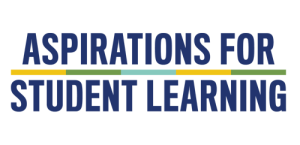 This all-important question has been at the center of a strategic visioning process recently undertaken by Student Affairs. Through a series of surveys, listening sessions, and working groups, we have arrived at five key student learning outcomes, known collectively as the Aspirations for Student Learning.
Together, these Aspirations will play a critical role in helping Student Affairs fulfill our mission of educating beyond the classroom, helping students to deepen self-awareness, develop relationships, nurture inclusion, and find fulfillment in the collegiate experience to ensure lifelong success and happiness.
Continue reading to explore the Aspirations and be sure to check this page for additional information and updates as the Aspirations are introduced to our community.
The Five Aspirations
Curiosity

Asking questions and exploring new ideas, new relationships, and new possibilities is central to the Student Affairs experience. Learners of all kinds are encouraged to dream big and develop their talents to support community well-being where everyone thrives. As integrative thinkers and lifelong learners, students' curiosity is harnessed and honed for the benefit of all.

Self-Awareness

Discovery begins within. Student Affairs helps students identify and strengthen their individual values in order to live with greater purpose. Students gain a deeper understanding of themselves and in turn identify their strengths, weaknesses, and ways to employ self-understanding as a powerful tool for academic, professional, and interpersonal success.

Collaboration

Relationships and partnerships are vital to individual and collective success. Student Affairs helps students expand their local and global consciousness and discover ways to build understanding through inclusive and intentional connections. Embracing diverse perspectives and differing viewpoints fosters compassion and inspires action on behalf of others.

Confidence

Developing character along with competency leads to confidence. Student Affairs instills values that promote personal growth and emotional strength. Navigating life's many challenges requires not just intellectual fortitude, but also healthy self-esteem. Helping students grow both academically and emotionally builds tenacity, determination, and resilience.

Responsible Leadership

Ethical decision making, socially responsible action, and impactful change are realized with great leadership skills. Student Affairs prepares students to become visionary leaders who address complex issues and make the world a better place.
Aspirations Awards
The Aspirations Awards recognize Hopkins students, faculty, and staff who exemplify our Aspirations for Student Learning. Five students, each representing a different Aspiration, and two faculty/staff members are awarded each semester.
Nominations for the fall 2022 semester are currently open. Homewood students of any major and level of study and Homewood faculty and staff are eligible for nomination, and multiple names can be submitted. The deadline to nominate is October 14, 2022, after which the awardees will be selected and notified by the Aspiration Awards committee.
Share the story of a deserving Blue Jay!
Aspirations Celebrations
Aspirations Award recipients will be recognized during Aspirations Celebrations, a semi-annual event that brings our community together to acknowledge students, faculty, and staff for living into the Aspirations. The fall 2022 Aspirations Celebration is scheduled for Thursday, December 1, 2022, at 9 a.m. in the Glass Pavilion. Additional celebration details will be provided closer to the event. A second Aspirations Celebration is planned for the spring.