Center for Social Concern
Expand
Center for Social Concern
Get involved
If you are a new student to Hopkins, the CSC's programs provide a perfect opportunity for you to learn about Baltimore and meet some new friends who have your same interests.
If you are an upperclassman new to the CSC and looking for a new experience that will be fun and impactful, you've come to the right place.
If you are already active at the CSC, help us spread the word and get students involved and working with you! Tell them about your experiences and which programs have impacted you the most.
If you are a faculty member, consider teaching a Community-Based Learning course or joining the next Engaged Scholar Faculty and Community Fellows Program cohort.
Read more about our other programs so you can get involved!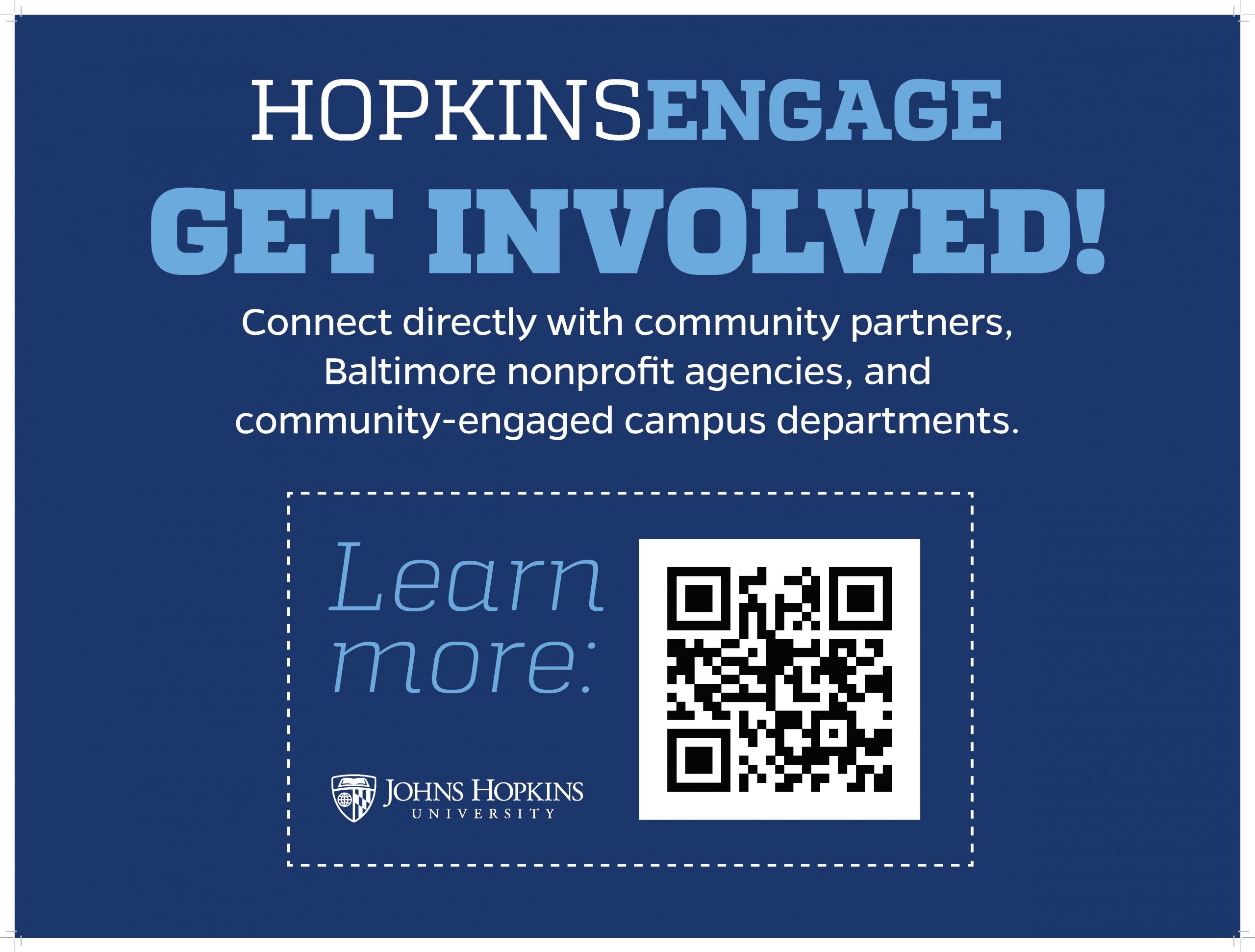 Hopkins Engage, powered by GivePulse, is the university's community engagement platform that allows JHU students, staff, and faculty to connect directly with community partners, Baltimore nonprofit agencies, and other community-engaged campus departments. The platform provides easy search function for you to connect directly with organizations and projects you care about! Any Hopkins affiliate can log in through single sign-on with your JHED ID. You can become a member of JHU, the Center for Social Concern, and any other campus partners that are of interest to you and start getting connected.