Hopkins Engage

About Hopkins Engage
Powered by GivePulse, Hopkins Engage is the university's community engagement platform that allows JHU students, staff, and faculty to connect directly with community partners, Baltimore nonprofit agencies, and other community-engaged campus departments. The platform provides an easy search function for you to connect directly with organizations and projects!
Hopkins Engage serves as a resource to Hopkins affiliates and our communities, all with the goal of positively impacting the Baltimore community through community service and civic engagement. View the Hopkins Engage interactive data dashboard. Any Hopkins affiliate can log in through single sign-on with your JHED ID. You can become a member of JHU and any other campus partners of interest to you and start getting connected. Continue reading below to learn more about getting involved with Hopkins Engage.
Have questions? Please email hopkins_engage@jhu.edu.
Students, Staff, & Faculty
Log in through single sign-on with your JHED ID. Search events, community-based opportunities, and become members of campus groups or community partners. Track your community engagement and provide a reflection about your experience. Explore Hopkins Engage, get connected, and check it out!
---
Campus Centers, Offices, Departments, Programs, Groups, Initiatives
Are you a JHU staff or faculty member interested in posting community engagement opportunities on Hopkins Engage? If so, continue reading below about becoming an administrator of the platform.
Step 1
To become a campus administrator of Hopkins Engage, JHU centers, offices, departments, programs, groups, initiatives (i.e., staff, faculty, undergraduates, graduates, etc.), you will be asked to:
Submit a questionnaire about your anticipated platform usage and community engagement activities.
Draft a group profile on Hopkins Engage.
Note: we strongly suggest you Word Document: review the questions that will be asked before you begin the questionnaire.
After submission of your questionnaire, a Hopkins Engage team member will follow up within 1-3 business days with further instructions.
Step 2
Typically, approved administrators will be provided access to Hopkins Engage within 2-4 weeks.
Before administrators are provided access to Hopkins Engage, onboarding and training will be provided.
Upon completion of your approved profile, administrators will have the ability to post volunteer opportunities, internships, etc., for our students, staff, faculty, and affiliates.
---
Hopkins Engage Office Hours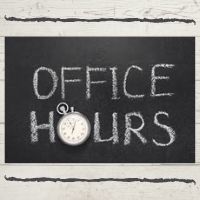 Tuesdays 1:00-2:00pm (EST)
Have questions about Hopkins Engage? Need some assistance with how to transfer a workflow from paper or a previous system over to Hopkins Engage? Bring your questions to open office hours and meet with one of our team to guide you through your questions. Register now.
---
Frequently Asked Questions
All Hopkins students, staff, and faculty have an account. All you need to do is go to jhu.edu/hopkinsengage or jhu.givepulse.com and log in through single sign-on. Don't forget to update your profile and then start searching the platform and "become members" of groups of interest to you!

Impacts is an umbrella term defined by GivePulse and describes all potential forms of community engagement. So, after you log in to Hopkins Engage, you can create an impact by registering for an event on Hopkins Engage. If you have already registered for the event, select "My Registrations" by scrolling over the "My GivePulse" button in the account tab at the top right of the screen. Under "Actions" select "Add Impact" from the dropdown menu. All of your information should be filled out already. Click "Save Impact" before leaving the page.
If your event is not listed on Hopkins Engage, you can still add your service hours, click add impact and provide details about when, how many hours, and a short reflection about your community engagement.
Under your name in the top right corner, select "Account." In the account settings menu on the left side of the screen, select "Settings." The box to set your account to private will be in the middle of the menu. Hit "Save Changes" before leaving the page.
---
Volunteer Opportunities
Are you looking for an opportunity to make a difference? Find a community engagement experience through Hopkins Engage. Below is a list of opportunities that local Baltimore Community Partners, JHU affiliates, and student organizations have posted. Register and get connected!