Our Programs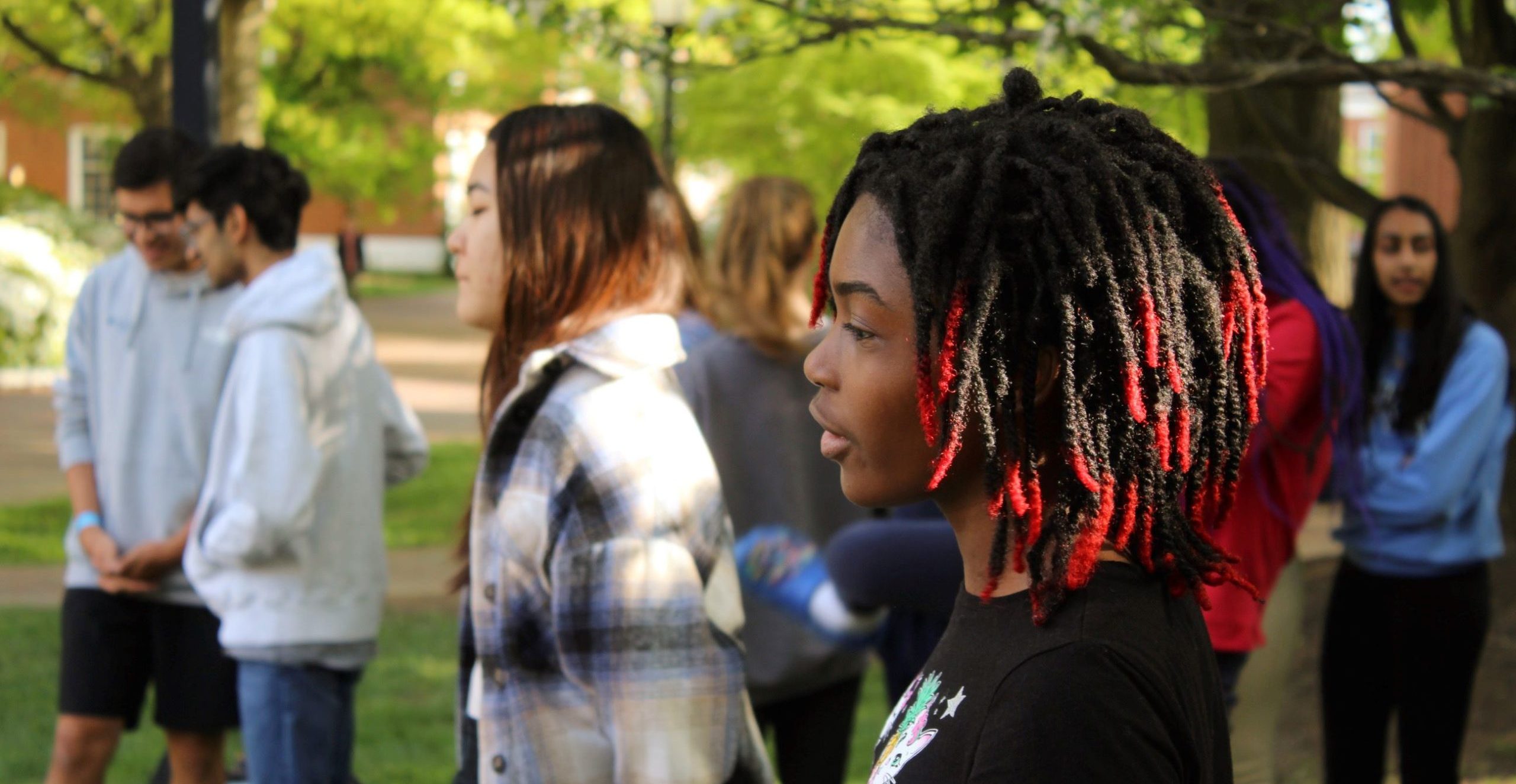 The Center for Social Concern offers a wide variety of programming that can fit any student's need, interest, and schedule. All of the CSC's programs provide an immersive and reflective experience with Community Partners in Baltimore City.
Our Programs at a Glance
The Center for Social Concern currently runs 8 official programs and initiatives.
Baltimore First is the Center for Social Concern's primary community engagement
program offered during the academic year. Committed to utilizing a sustainable service model, Baltimore First matches groups of students to volunteer weekly with the same Service Partner for the duration of a semester. In addition, Baltimore First members attend educational workshops, critical reflection sessions, cohort socials, and Baltimore-based community events.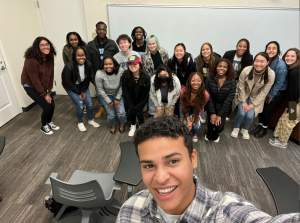 Run by the Center for Social Concern and supported by the Summer and Intersession Programs Office, B'More is an annual intersession program that invites First-Years, staff, faculty, and Community Co-Educators to think about different ways to engage with Baltimore City through a Community Based-Learning (CBL) lens.
The Community Impact Internships Program (CIIP) is a summer internship program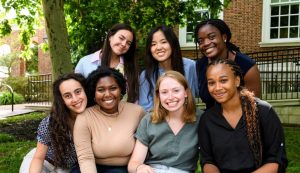 that pairs undergraduate students with non-profit organizations and government agencies to work on community-identified projects in Baltimore. The program offers a cohort-based learning environment. The program runs from June to August.
In addition, students and community partners have the opportunity to extend their connections into the academic year through CIIP Extension.
The Engaged Scholar Faculty & Community Partner Fellows Program is a cohort-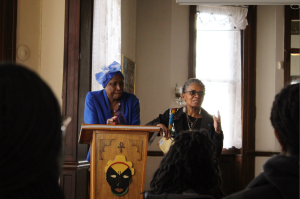 based program that facilitates the development and implementation of mutually beneficial Community-Based Learning (CBL) courses.
Meanwhile, browse SIS using the tag, "CSC-CE" if you are interested in taking a CBL course. Read though this year's faculty fellows' courses here.
The HopkinsCORPS pre-orientation program is an immersive, service-learning, and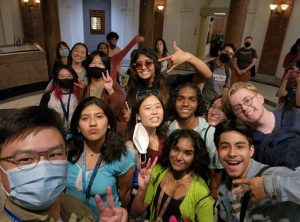 leadership development experience for incoming First-Year JHU students. First-Years gain a deeper understanding of social justice issues and civic engagement as they relate to Baltimore City.
During HopkinsCorps, students participate in a series of educational workshops, direct service projects with community partners, reflection sessions, and leadership development activities.
Hopkins Votes is a nonpartisan initiative that provides voter assistance and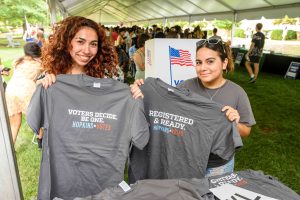 education to JHU faculty, staff, and students, and the wider community.
Hopkins Votes focuses on demystifying the voting process by helping affiliates register to vote, request absentee ballots, and provide general ballot information.
Additionally, students can become Hopkins Votes ambassadors and general volunteers during election cycles.
In Community Interns (ICI) places a Federal Work Study eligible undergraduate students with Community Partners in Baltimore City. Students work for assigned Community Partners 5 hours per week. Alongside this, students take part in training and reflection sessions twice a month with members of the cohort.
The Tutorial Project is an after-school tutoring program that provides academic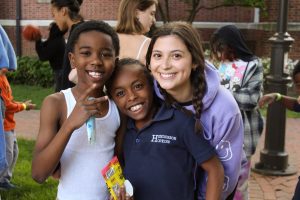 support for elementary school students (grades 1-5). Elementary students are paired with a Hopkins tutor. Generally, students will work on math and reading skills twice a week.
Furthermore, the CSC also advises around 40 student organizations. Each organization has a service-focused mission in Baltimore City. Become a Center for Social Concern member on HopkinsGroups to explore further.