Our Programs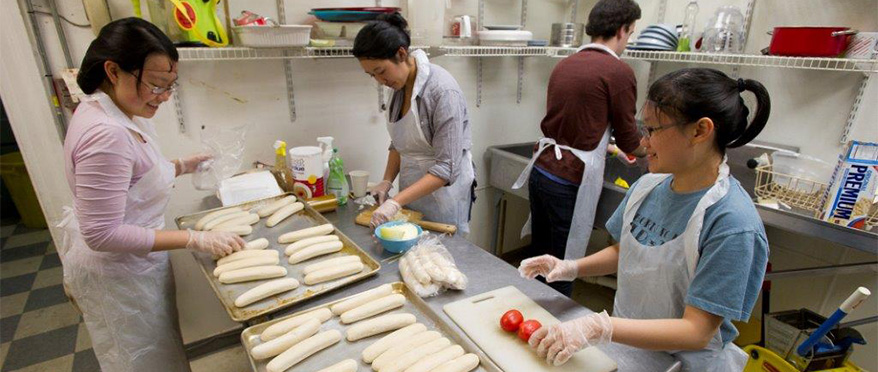 The Center for Social Concern offers a wide variety of different programming that can fit any student's need, interest, and schedule. All of our civic engagement opportunities provides an immersive experience with our community. You'll have the opportunity to work side-by-side with our invaluable community partners.
Whether you have a few hours a year or a few hours a week, get involved with one or more of the CSC's programs! Learn more below by reading about our longer and shorter term opportunities to determine which program is the best fit for you. Don't stop there! Be sure to also learn more about our partnerships.
Engagement Opportunities
Are you interested in getting involved during the entire year or perhaps you'd rather not commit to an opportunity for the entire year? Log on to Hopkins Engage, the university's community engagement platform, and become a "member" of the Center for Social Concern". You can learn about our programs, meet other students who have a passion for civic engagement, and connect with our a variety of non-profits and partners who support our City!
If you're interested in engaging throughout the academic year, consider learning about a social justice issue, earning academic credit, and enrolling in a Community-Based Learning course!
Maybe your course load is already full? If so, don't let a long-term community engagement opportunity deter you from getting involved! You can always join a community engaged student group or program:
Maybe you'd rather be more involved on the Hopkins Campus to encourage a culture of service. Depending on the group you join, you could be volunteering a couple (or more) hours a week or a few hours a month. We have over 40 student-led groups who are involved with just about any social justice issue you can imagine. We are confident that there's at least one student group that will be of interest to you. Give it a try!
If you still don't think you have the time to commit to an academic year-based program, it's ok! There are plenty of other short-term opportunities that still get you involved! Read more below.
For first-year students, consider joining a Pre-Orientation program! It's a great way to learn about the city you'll soon call home, meet your new best friends, and get involved before you hit the books!
We understand as students you are juggling many things and know that your academics take priority. So, earn credit and check out B'more Intersession and community-based learning classes.
If you don't have any time during the academic year, consider joining the Community Impact Internships Program. CIIP is a competitive paid summer internship opportunity and a truly immersive experience. It pairs you with a local non-profit for 8 weeks based on your interests. Consider joining CIIP!
Still not sure you have time? If you only have a few hours free, you should consider joining checking out any upcoming volunteer opportunities on Hopkins Engage! It's a great way to learn about Baltimore, the great non-profits and organizations in our backyard, and get involved!