Tutorial Project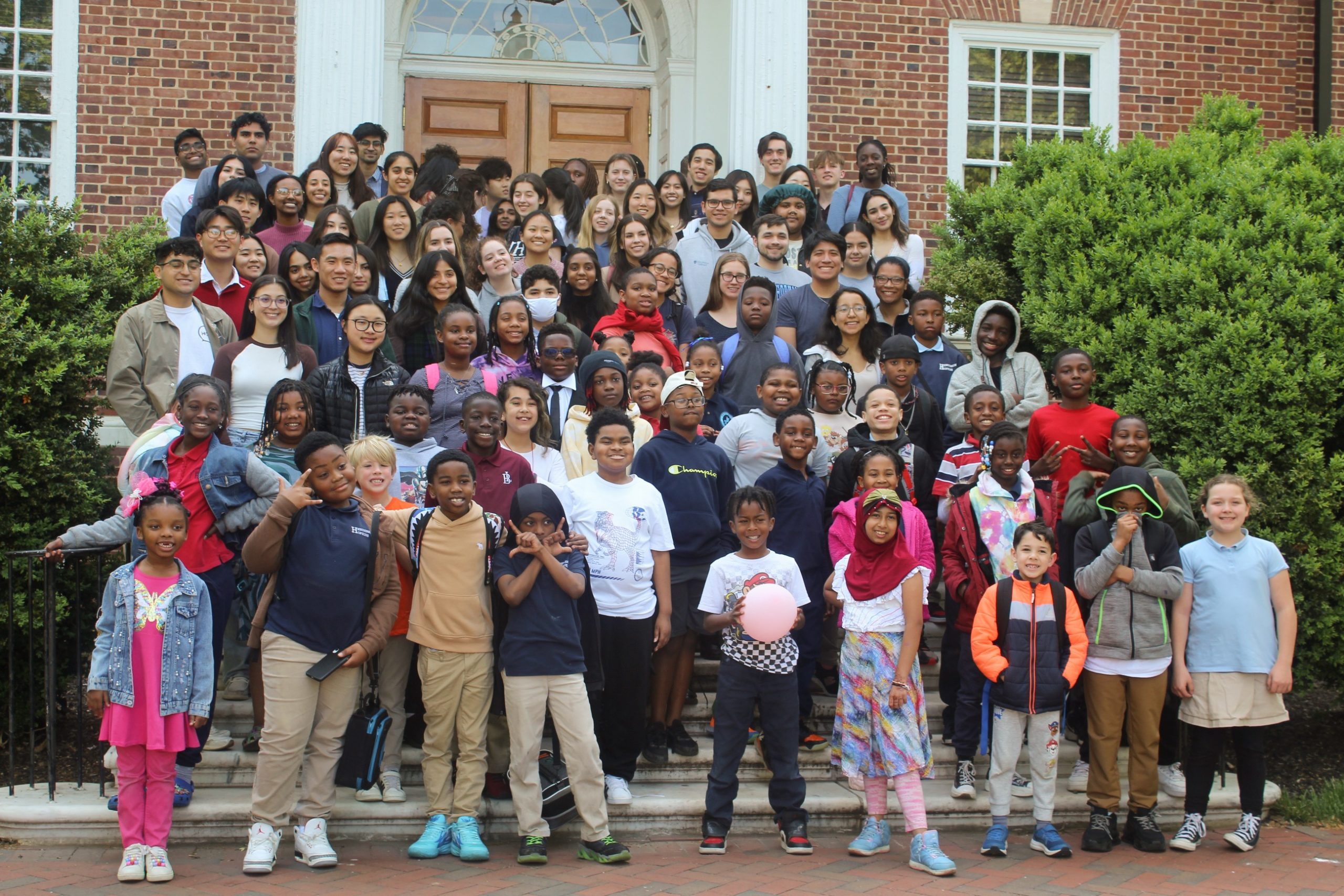 Overview of Tutorial Project
Originally founded in 1958, under the auspices of the chaplain's office, the program now functions as part of the university's Center for Social Concern. Funding is provided by Johns Hopkins University and individual donors and contributors.
The Johns Hopkins Tutorial Project is an after-school tutoring program that provides academic support for elementary school students (grades 1-5). Elementary school tutees receive one-on-one tutoring in reading and math.
For nine to ten weeks each semester, around 120 children come to the Homewood campus twice a week for tutoring. Transportation options include the program's bus or by their families.
At the beginning of each semester each child's reading and math levels are tested. Trained tutors plan an hour and a half of activities and educational games that are specifically selected to meet each child's needs based on these assessments.
There is an on-site computer lab and child's library available to help provide individualized instruction for each child. Tutors receive training and support throughout the semester by a full-time professional educator. Additional student staff oversee the progress of each tutor and tutee pair. This is to ensure that they are receiving the support and resources needed to reach academic success.
For more information about the Tutorial Project, please call 410.516.7673, email tutorial@jhu.edu, or follow us on Instagram at @jhututorial
Mailing Address:
Johns Hopkins Tutorial Project
Levering Hall, Suite 200
3400 N. Charles Street
Baltimore, MD 21218
Cohen was barely reading at grade level when he joined the Tutorial Project in 2013. However, by the time he completed his first term, I saw a significant increase in his confidence when reading. Cohen just graduated from Tutorial in May 2016 and is reading above grade level. I know the Tutorial Project played a major part in building Cohen's academic confidence. My husband and I greatly appreciate all of the time, effort and compassion that the Tutorial Project has invested in our son.

– Stefanie Croslin, Parent
Join Tutorial (For Elementary School Students)
To submit an application to enroll your child in the Tutorial Project, visit the How to Enroll page.
Join Tutorial (For Hopkins Students)
If you are a JHU student, learn more on the Become a Tutor page.
Tutorial Project Through Words and Photos