Baltimore First Hosts its Closing Celebration
Posted: May 3, 2023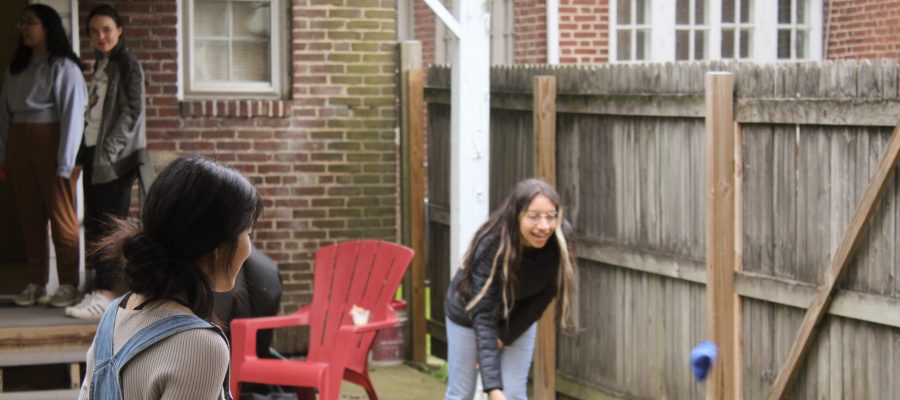 By: Sierra Romero
On May 1st, around 30 students gathered at the Center for Social Concern's office for Baltimore First's end of year celebration.
Baltimore First is the CSC's individualized direct service and volunteering program. Students are matched to a site partner and volunteer once a week in groups of 5-10 people. This year, students worked with Corner Team, Baltimore Green Space, St. Francis Neighborhood Center, Cornerstone Community Housing, and Paul's Place.
Students snacked on sandwich platters, played cornhole, and chatted with one another. The celebration closed by honoring members for their hard work and attendance.
Honored Students
Veronica Schmidt
Alice Liu
Lauren Oster
Steven Doctorman
Bethy Belai
Maya Savory
Zhaoxu Zhang
Alex Chen
Saum Zamani
Juyoun Park
Caroline Tran
Katherine Zhang
Allana Therese Calahatian
Lilac Lin
Cerina Pang
Kaylee Morales
Daniel Park
Emily Lu
Hisham Qureshi
Roy Sun
Estelle Richardson
Diane Kang
Atri Surapaneni
Talia Lehrer
Nathaniel Sheps
Yiyang (Eric) Gao
Vanessa Han
All of these students are not only committed to engaging in Baltimore in an informed and reflective way, but are also highly motivated to build community and participate in our programming in a consistent manner.
In addition, Hopkins student Anna Han was awarded the Emerging Leader award which recognized her Anna's work and leadership potential. As quoted, "In her time with Baltimore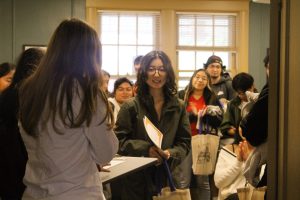 First, Anna has demonstrated the defining qualities of leadership, always stepping up to take initiatives as both a general member and a shift lead. Her dedication to the students she works with at St. Francis Neighborhood Center does not go unnoticed and the care and passion she has exhibited throughout the year truly shows her embodiment of the spirit of Baltimore First."
The CSC would like to thank Baltimore First's Community Engagement Student Directors Amanda Ferber, Stacey Tang, Ikshu Pandey and Student Directors of Education and Reflection Sai Chandan Reddy, Samantha Sarlin, and Aamilah Chowdhury for all their hard work this year!