B'More 2023: Public Health Systems in Baltimore
Posted: March 1, 2023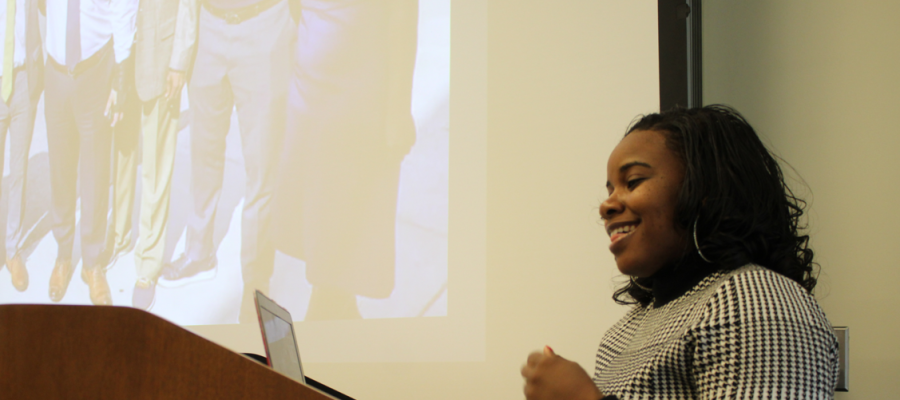 By: Sierra Romero
"Complicated complicated issues demand creative solutions," noted a student. "There's not always a simple, straightforward answer or solution." Other students shared a few nods in agreement. At times, Hopkins students may feel the expectation to change the world weighing on their shoulders, without knowing where to start, the plethora of resources on campus, or how to contextualize their learning on a local level.
From January 17th through the 20th, 17 First-Year students participated in this year's B'More Program. Students enrolled in Public Health & Systems in Baltimore, a one credit course taught by Professor Shantell Roberts, who is the Senior Workforce Development Specialist at Baltimore Gas & Electric and serves on the Baltimore City Board of School Commissioners.
B'More and Community-Based Learning
Run by the Center for Social Concern and supported by the Summer and Intersession Programs Office, B'More is an annual intersession program that invites First-Years, staff, faculty, and Community Co-Educators to think about different ways to engage with Baltimore City through a Community Based-Learning (CBL) lens.
CBL is a pedagogical model that engages students, faculty, and Community Co-Educators (e.g. nonprofit and government agencies) in coursework and community engagement that supports academic learning objectives and Community Co-Educator identified needs. Albeit only a week in length, B'More serves as an introductory way to bridge the gap between JHU and Baltimore City communities. This is by providing a space for students to learn directly from community members in the classroom.
Public Health & Systems in Baltimore
Roberts' course focused on the intersections of public health and how it tends to show up in Baltimore City. Public Health, while oftentimes associated with the healthcare realm, links a variety of other social determinants including housing, transportation, education, and food access. "When we think about public health, we think about designing communities in a way that can nudge people towards living healthy, fulfilling, sustainable lives," said Anthony Watters, Director of the JHU Social Innovation Lab, and guest speaker to this course. "We have to think about ways where we can place resources in communities so that people can take advantage of them, especially when there is a disparity."
At times, the sheer depth of what public health can encompass may feel daunting. Roberts found a way to make the conversation feel more authentic and connect it back to Baltimore City.
Guest Speakers
True to CBL values, Roberts provided a space for community speakers to help contextualize what public health means to them. Students heard from five guest speakers listed below:
Laneese Baylor, Victim Services Manager for the Mayor's Office of Neighborhood Safety and Engagement,
Faith Leach, Former Deputy Mayor of Equity Health and Human Services (current Chief Administrative Officer for Baltimore City)
Casey Brent Chief of Staff for the Behavioral Health Administration
Anthony Watters, Director of the JHU Social Innovation Lab
"I tried to be intentional with each invited guest, each discussion topic and each assignment," said Roberts. "I am most excited that the students really tapped into their personal assets. They were intentional about exploring ways to not only identify these skills but to maximize and scale them in the Baltimore area. I loved that they challenged themselves, each day, to learn more about the interconnectedness of systems, agencies, and stakeholder groups."
"Hearing speakers talk about the way they ended up where they are today was filled with a lot of unexpected moments," said one student. "People who are successful leaders are really not too far away. Maybe it's because they started just like us and they worked their way up while maintaining their values."
Concluding the Week
Alongside hearing from guest speakers, the B'More class built out a Community-Asset map that identified linked assets around Baltimore City. Roberts asked the class what one of their biggest takeaways was from the week. One student responded, "Going through this class and learning about certain intersections that I didn't know existed between things." "I think I went in thinking these are like two completely separate entities that don't really have much overlap."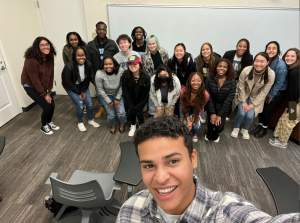 As the class concluded its final day, Roberts provided a dialogic space for students to visualize how their own interests are linked to Baltimore and encouraging students to find ways to authentically engage with the city in a community-oriented manner.
Hopkins students will face complicated issues throughout their time on campus and beyond. However, Roberts' class left knowing some of those creative solutions can be co-cultivated with the city students live in. "We built something that we knew people needed. Because we asked them what they wanted," concluded Watters. "We also asked them to help us build it."
Read a student's reflection on B'More here!
*All students who participated in the B'More Intersession Program are anonymous to respect their honesty shared in a class setting.*