Community-Based Learning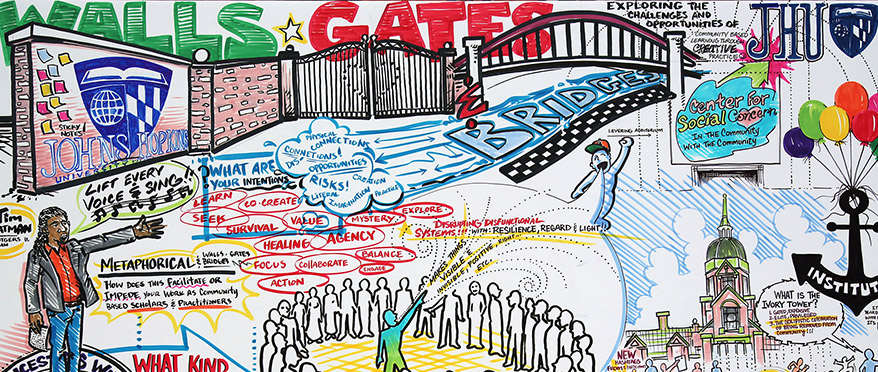 Johns Hopkins University encourages undergraduate students to foster and embrace a sense of civic engagement and social responsibility during their career at Hopkins. To accomplish this, the Center for Social Concern's goal is to support Community-Based Learning (CBL), expand community engagement, and increase academic learning through real world enriching experiences. Whether you are a JHU faculty or student, read more below about how to get involved with CBL.
Have questions or want to get involved in CBL? Contact volunteer@jhu.edu.
For Faculty
A number of faculty members at Hopkins offer classes which incorporate community-based learning components. Additionally, the Center for Social Concern supports faculty who may be new to teaching community-based learning and want to advocate for more CBL opportunities on the Johns Hopkins campus. Depending on your level of commitment, the CSC offers a variety of ways for interested faculty to be involved in CBL through participating in:
For Students
Community-Based Learning courses are offered every year at Hopkins. Registering in these courses will allow you to:
learn about and from Baltimore City community organizations while earning academic credit;
enhance civic engagement skills, behaviors, and knowledge;
provide you with valuable experiential learning and academic experiences;
engage in the community and share your experiences with other engaged students and faculty.
Class Registration
Classes that have a POS tag of "CSC-CE" have community engaged components that provide an opportunity to work in the community or with community organizations.