Tutorial Project and Their 2023 Closing Ceremony
Posted: April 28, 2023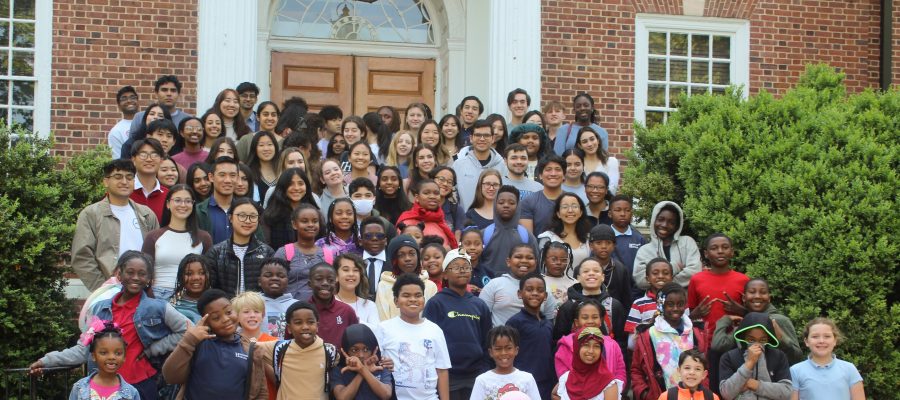 By: Sierra Romero
On April 26th and 27th, Hopkins students, Baltimore elementary school students, and parents gathered in the glass pavilion to celebrate the end of another semester with Tutorial Project.
Each tutee was called up to the podium to receive a certificate decorated by their Hopkins tutor, a book picked out at an earlier held book fair, and activity packets for the summer. The ceremony ended with Caprisuns, sweets, and even more outdoor activities.
While many tutees remain part of the Tutorial Project past the ceremony, these past two days are an opportunity to celebrate the accomplishments and confidence built throughout the semester.
It also serves as an opportunity to honor graduating Hopkins seniors who have been part of Tutorial for over four semesters:
Grace Yu – 6 semesters
Kyllie Furukawa – 8 semesters
Leela Gowland – 8 semesters
Marisa Thomas – 8 semesters
Gabo Tobin-Xet – 7 semesters
Anica Jones – 5 semesters
Thank you to all the tutors, student directors, student organizers, and student workers who made Tutorial Project a wonderful experience this academic year!
Below are photos from both the Monday/Wednesday and Tuesday/Thursday ceremonies.