Podcasting BootCamp Intersession Class 2018
Posted: December 3, 2018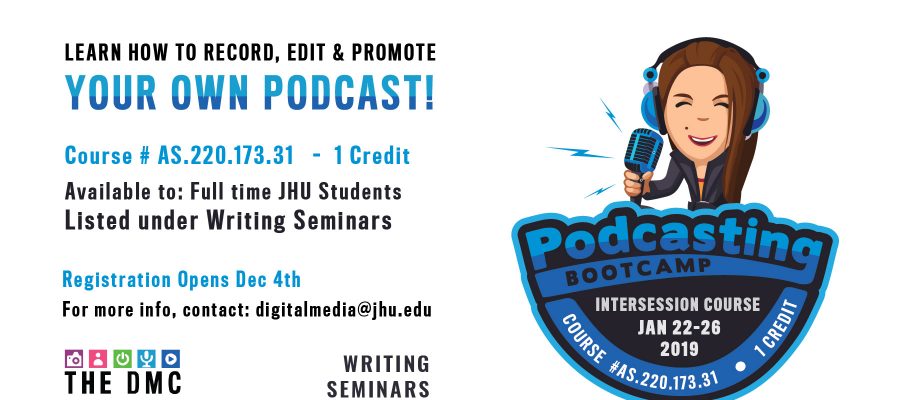 This 1-credit 'Bootcamp-style' class is geared for students with no prior podcasting experience.
The course is an intensive, week-long introduction to creating podcasts. The class is composed of lectures and hands-on workshops including recording, editing, and promotion.
The class will meet in the DMC (Mattin/Offit 226) Tuesday January 22, 2019 – Friday January 29, 2019 from 9am-12pm with afternoon lab time from 1pm-5pm needed to complete work on projects in a supportive atmosphere.
Registration (JHU students-only) begins December 4, 2018. Class size is limited.
For more information please email digitalmedia at JHU.edu