digital media center
October 10, 2017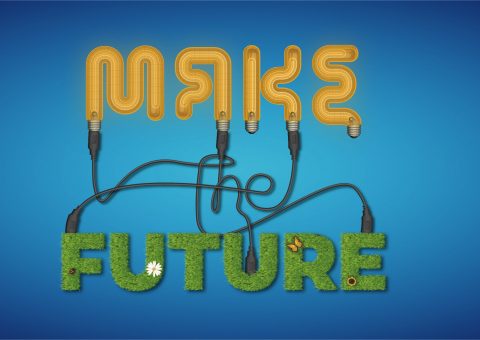 Leonardo Da Vinci was the quintessential Renaissance thinker who combined ideas from many disciplines. What ideas do you have to lead us into a new era? What tools, materials, and mentoring would it take to get your idea off the napkin and into the real world? Is your idea Leonardo-worthy? The DMC has money available for creative projects!
October 5, 2017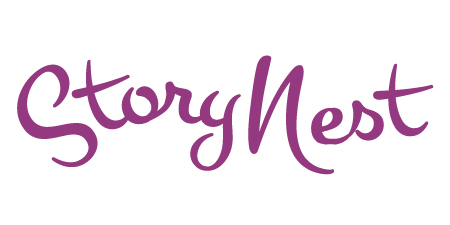 During Fall 2017 first year move in the JHU Digital Media Center invited incoming students and their families to share their stories, thoughts, and feelings about the transition to Hopkins. Everyone's audio recordings were mixed together to create a soundscape serving as a shared reflection on the transition to college at Johns Hopkins University.
December 5, 2016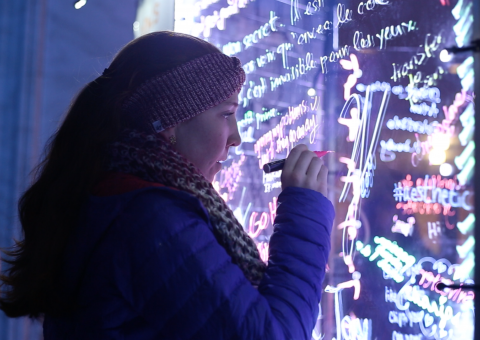 Amelia Voos and her team (Max Jarcho, Dan Matsumoto, Danielle Naassana, Bridget Chen, K.J. Burnett, TJ Jois, Irving Nestor, and Chris Wend) combined their efforts with technical support and artistic guidance from the DMC to create this interactive artwork, "Enlighten" which debuted at JHU's 2016 Lighting of the Quads. Enlighten
July 25, 2016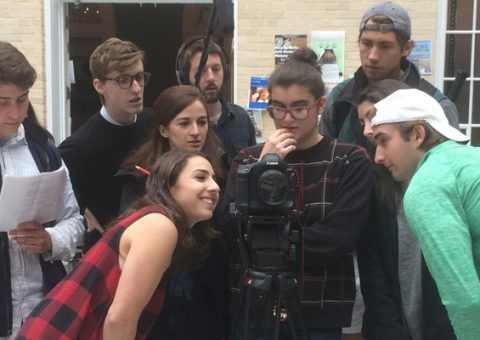 Senior Spring is a web series about two friends navigating their last semester of college. As they stumble through dating, the job hunt, and other growing pains, they rely on their friendship to make it through the chaos.
March 15, 2016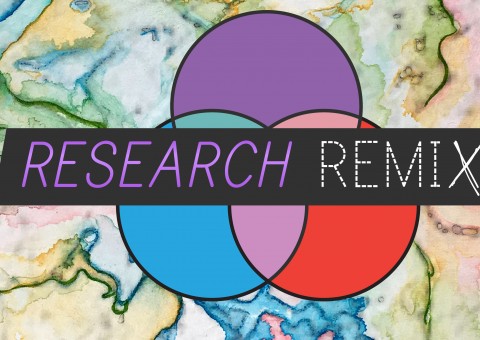 Reception on Tuesday April 5, 5-7pm
@ JHU Gallery Q, MSE Library
The Research Remix Exhibition will display original artwork and research by participating JHU students, faculty, and artists from the Baltimore area. Researchers were invited to share excerpts from their research with participating artists, who then created work inspired by or interpreting their research.
March 15, 2016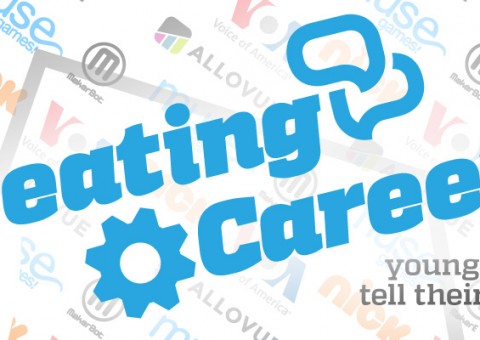 Saturday, April 9, 2016, 3-4:30pm
@ JHU Mattin / Offit 160
Meet alumni who mastered media communications at the JHU Digital Media Center and are now leveraging these skills for workplace success. The panel discussion will feature Eric Chung (2009), David Golan (2007), Matt Sterling (2007), Ramon Taylor (2010), and Brigitte Warner (2009). The speakers will discuss how their DMC learning experiences have led to exciting careers with notable organizations including Nickelodeon, Voice of America, MakerBot, Muse, and Allovue.
March 8, 2016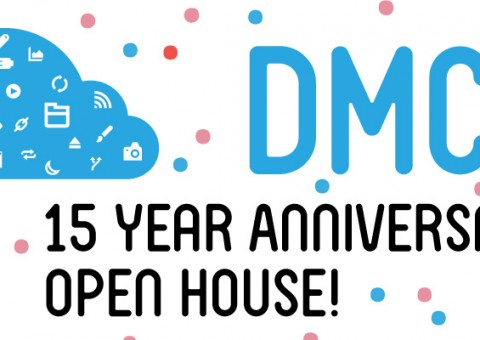 Saturday, April 9, 4-6pm
@ The DMC – JHU Mattin / Offit 226
The Digital Media Center is turning fifteen! Join us for the DMC 15th Anniversary Open House and reception during JHU Alumni Weekend to see what's new at JHU's favorite place to make, learn, and play.
February 22, 2016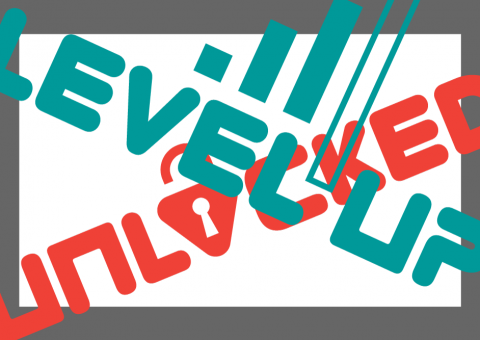 7-8:30pm: Gamer and scholar Bridget Blodgett outlines the barriers women face in the gaming industry and discusses the context for the controversies surrounding women in video games. 10pm-1am: DMC GAME NIGHT!
October 26, 2015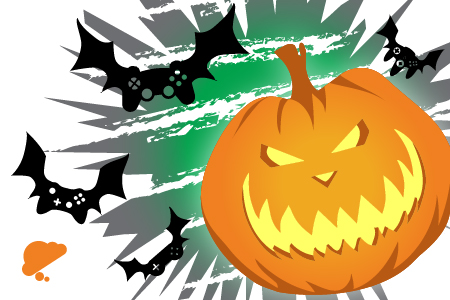 Join us for the Halloween Insanity Arcade, aka, The DMC Game Night! Friday, October 30, 10pm – 1am, Mattin Center // WARNING // The Offit wing of Mattin will be entirely haunted with ghouls and games on Friday October 30th from 10pm-1am. Its going to be a DMC game night back from