Projects
February 22, 2018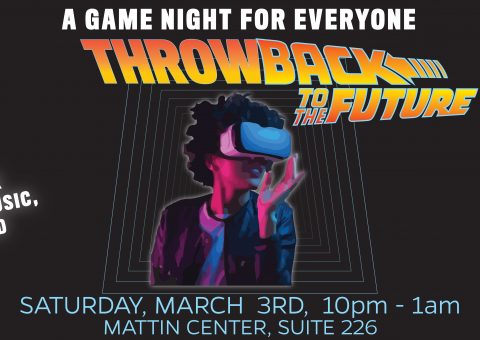 DMC Game Night, a safe space to play! Join us at the DMC's Throwback to the Future Game Night on March 3rd 10pm – 1am in the Mattin Center. Dive into virtual reality or get nostalgic with any of our throwback games. Play games with a group of friends or on your own. The event is free and open to all who have a J-card. Throwback snacks will be provided. There is something fun for everyone so come out and play!
November 10, 2017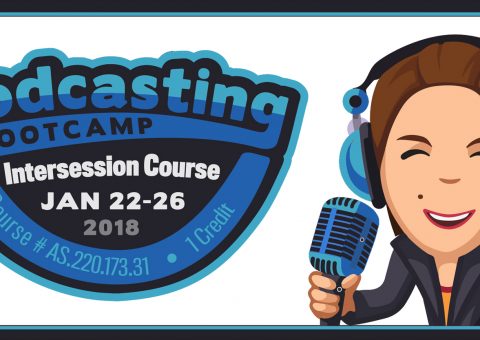 During Winter Intersession 2018 the DMC partnered with Writing Seminars to present the Podcast Bootcamp intersession course. The course was an intensive, week long introduction to creating podcasts. The class was composed of lectures and hands on workshops including recording, editing, and promotion.
November 4, 2017
The DMC is excited to host a lecture and Q&A from Aaron Heinkin and Wendel Patrick from the Out of the Blocks podcast!
October 10, 2017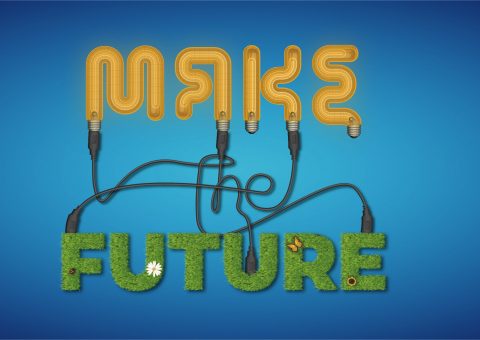 Leonardo Da Vinci was the quintessential Renaissance thinker who combined ideas from many disciplines. What ideas do you have to lead us into a new era? What tools, materials, and mentoring would it take to get your idea off the napkin and into the real world? Is your idea Leonardo-worthy? The DMC has money available for creative projects!
October 5, 2017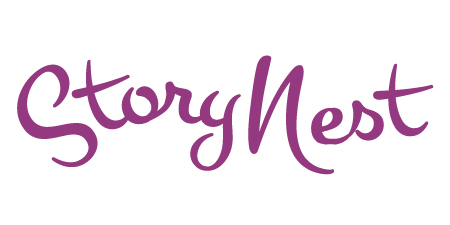 During Fall orientation the JHU Digital Media Center invited incoming freshman and their parents/guardians to pose for family portraits and share their stories, thoughts, and feelings about the transition to Hopkins. Everyone's audio recordings were mixed together to create a soundscape serving as a shared reflection on the transition to college at Johns
September 14, 2017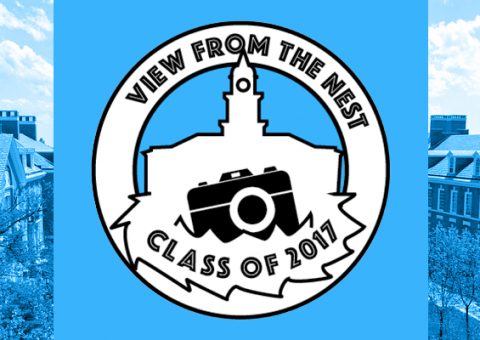 View from the Nest: Class of 2017 was an opportunity for seniors to capture their last semester on campus. This project was a virtual yearbook, open-sourcing footage from seniors to create a video montage that was shown at graduation. Using funds from the DMC's Creative Use of Technology Grant, the
August 25, 2017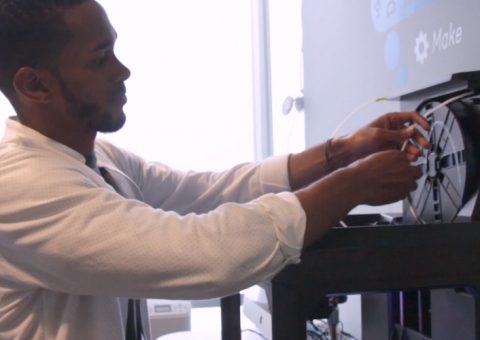 John Rattray is creating a prototype for a low cost alternative to automated and remote controlled window blinds using 3D modeling, 3D printing, and smart phone application design. He hopes that this low cost alternative can be used to assist individuals with disabilities.
August 23, 2017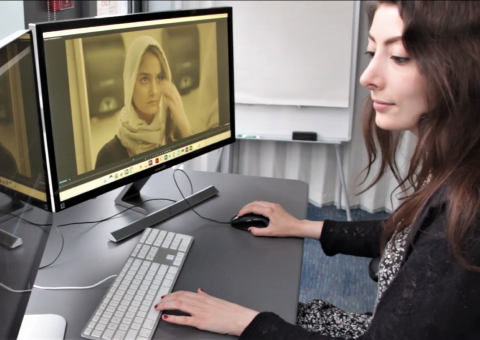 As a Film and Media Studies and Writing Seminars major, Danielle has created many short films. Her most recent film "Nour" is about a young girl who feels self-conscious about wearing a hijab at her new school. In order to make this film Danielle was awarded the Saul Zaentz Innovation Fund in
August 5, 2017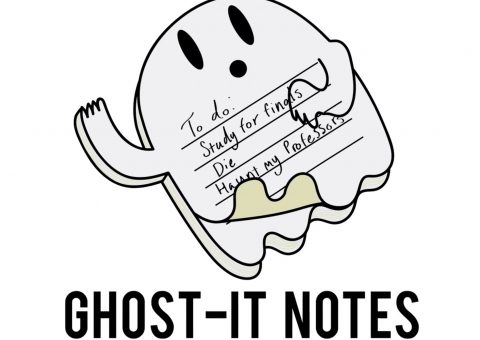 Using the DMC's Graphics Enhanced Workstation, Stephanie Herrera creates cartoons for the JHU Newsletter. She is most known for her "punny" ghost cartoons featuring high quality graphics and cheeky wordplay.
February 6, 2017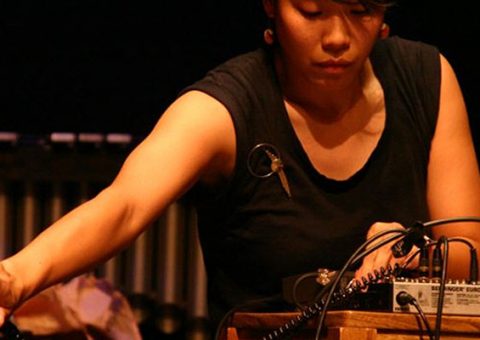 A weekend of new electronic music and ideas comes to JHU. March 3-5, 2017 The sounds of electronically produced music are the most common sounds one hears in popular culture and media. What was once rare and only available to avant-garde composers and music industry producers, is accessible to millions in the form