ConnexUs
Posted: December 17, 2018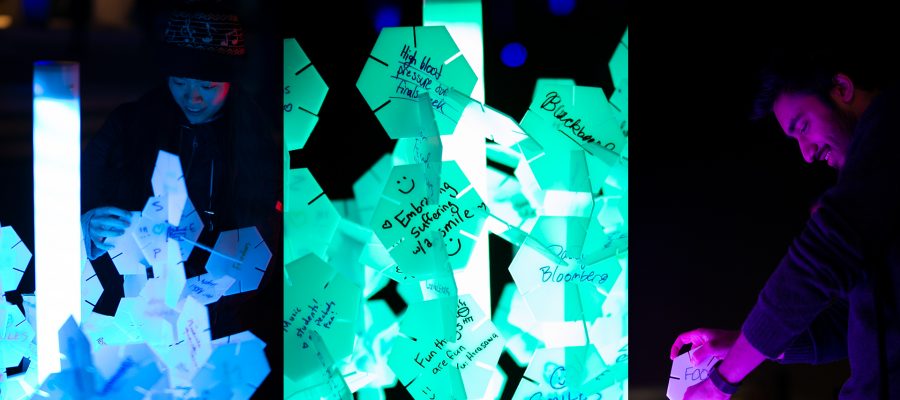 ConnexUs is an interactive light sculpture introduced to the JHU campus community at the 2018 Lighting of the Quad festival. Students were asked to answer the question What connects us? By writing and drawing on a translucent plastic hexagon disk. The disks are slotted into an illuminated base and build onto each other to form a collaborate sculpture of intricate connections.
The top three most common connection themes were love, friends, and food.




ConnexUs was made by students and staff at the DMC. Table base and 300 plastic hexagons were laser cut and the illumination was created with Arduino controlled LEDs.