Want to work at the DMC?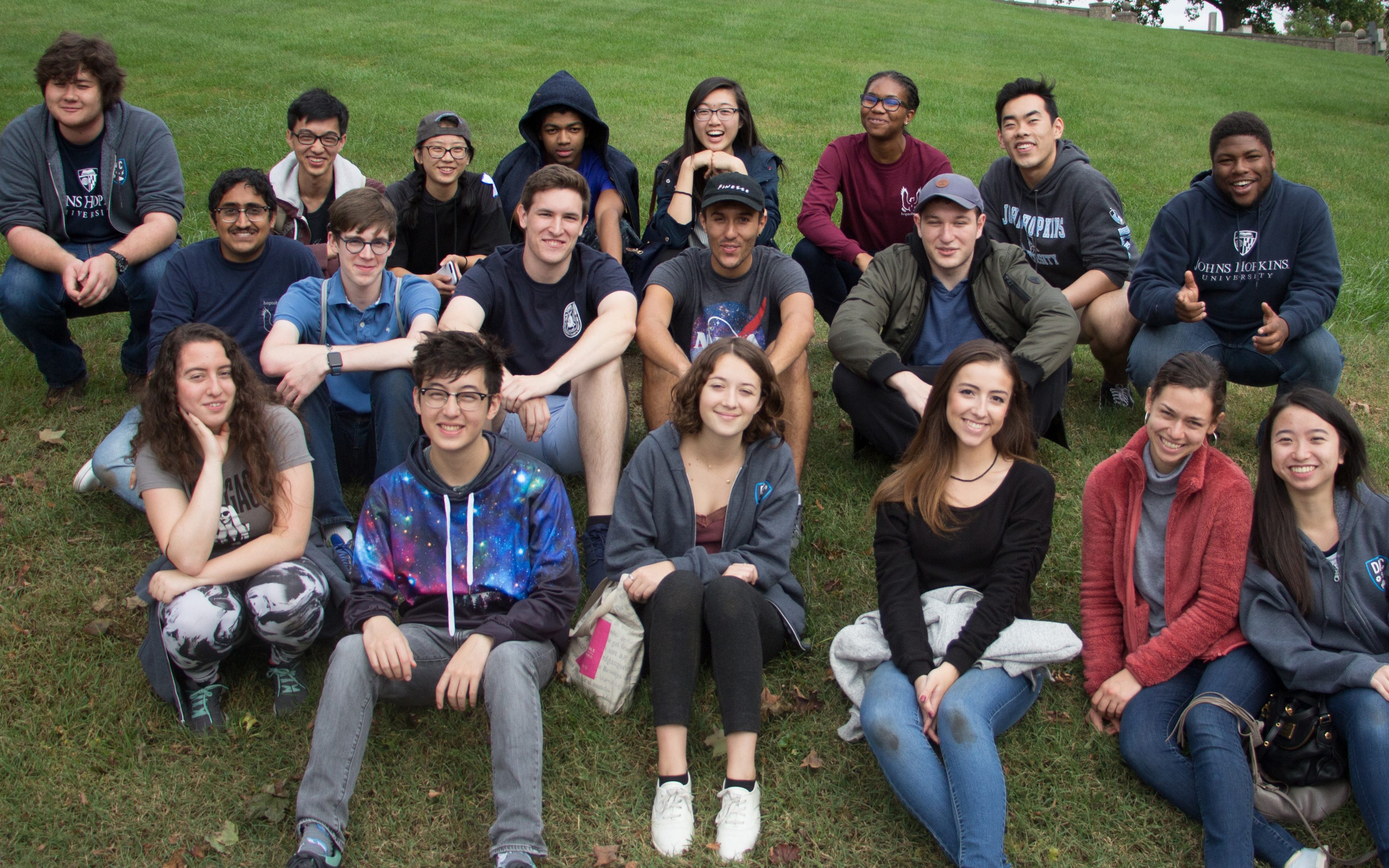 The DMC will take applications to join our Student Staff team for the 2021-2022 academic year ARE CLOSED. We will be hiring again next fall so feel free to apply then. If you are a full time student enrolled in the schools of Arts & Sciences or Engineering you must submit BOTH a
SMILE Application
the DMC's Application
Keep in mind filling out these applications may take about 20 minutes.
JOB DESCRIPTION:
The JHU Digital Media Center seeks outgoing, organized, detail oriented students to join our team. Team members will staff the lab, assist patrons, and work on team projects. Lab monitoring duties include answering the phone, checking loaned equipment in-and-out, assisting student-patrons both virtually (Discord and email) and in person, and routine troubleshooting of computers and peripherals. DMC student staff are expected to provide excellent customer service by answering rudimentary technical questions and referring patrons to additional resources. All newly hired student staff spend their first semester in training and working at the front desk. Paid training and continued exploration of our discipline areas on your own time is expected to continue throughout employment.
Work shifts are between the hours of noon to midnight, seven days a week and are determined based on the availability of all of the student staff. Students work 8-12 hours per week in regularly scheduled shifts plus 15-20 additional (non-shift) hours per semester for required trainings and events. These shifts may be dedicated to either assisting patrons at the front desk or working on special assigned projects/training.
Through this job you will get to explore new media and cutting edge technologies in a fun and inclusive environment.
MINIMUM QUALIFICATIONS:
Outgoing demeanor; proactive problem-solving nature
Customer service or sales experience
Computer skills, including basic troubleshooting of computers and peripherals
Experience handling high-end camera and A/V equipment
Willingness and ability to learn lab-monitoring techniques
You must fill out BOTH the DMC application on SMILE AND the DMC's individual application which can be found here.
PREFERRED SKILLS:
Competence with digital tools and techniques in one of more of the following disciplines: Video, Audio, Graphic Design, Photography, 3D modeling, Animation, Web development, Gaming, Programming, Maker/Hacker/Builder, Social Media and Marketing/Communications.
Training for front desk duties is provided on-the-job, and throughout their employment all student staff are expected to undertake additional training with DMC professional staff to become further skilled in one of the specialty areas listed above.
COMPENSATION:
Salary for Fall 2021 is $15.00/hour. Experienced DMC student staff can apply to become student managers after at least one year of experience at the DMC. Student managers attain leadership experience and a raise in pay. We consider all qualified applicants, whether they have a Federal Work Study award or not.
Feel free to contact us at digitalmedia@jhu.edu if you have any questions.