Spaces
Our spaces feature top of the line software and equipment for a variety of uses. See more information about our spaces below.
Computer Lab
At the heart of the DMC is our Computer Lab featuring 18 top-of-the-line work stations. In addition to offering Adobe Creative Cloud on all of our computers, we also offer specialized stations for scanning, inkjet printing, audio editing, video editing, 3D design, and gaming.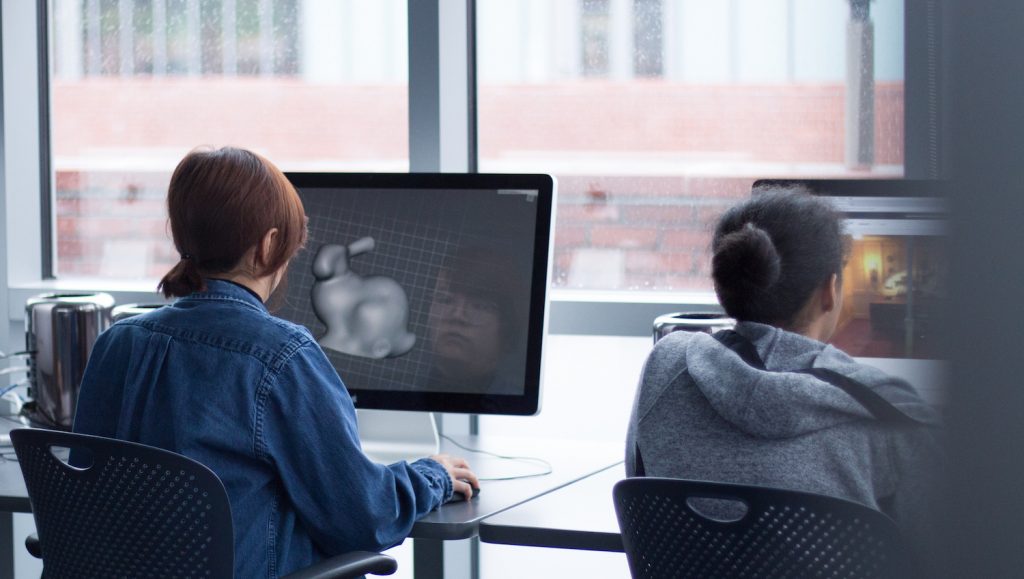 Audio Studio
Record your next viral hit song in the DMC Audio Studio! The studio is equipped with a synthesizer, drum kit, mixing station, podcasting station and a full suite of production software. Combine all this with any of our circulating audio hardware to create your masterpiece!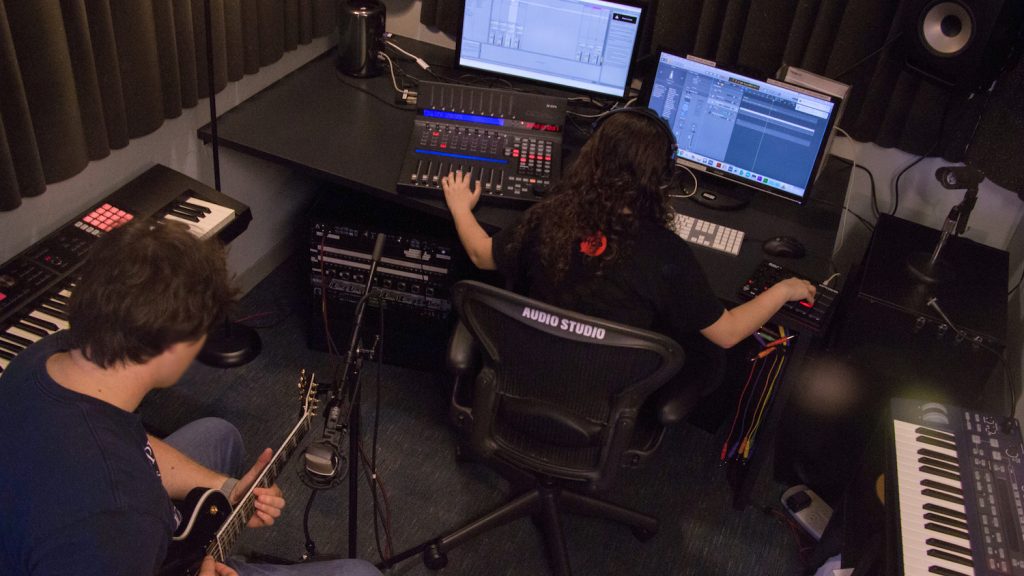 Workbench
The DMC Workbench is a space for projects utilizing new and emerging technologies, time-honored tools and techniques, and traditional handicrafts. The Workbench is located within the VR Studio to facilitate projects combining technology and the arts; for example, physical sculptures that incorporate video or sound, multimedia creations, wearables, or techno-crafts.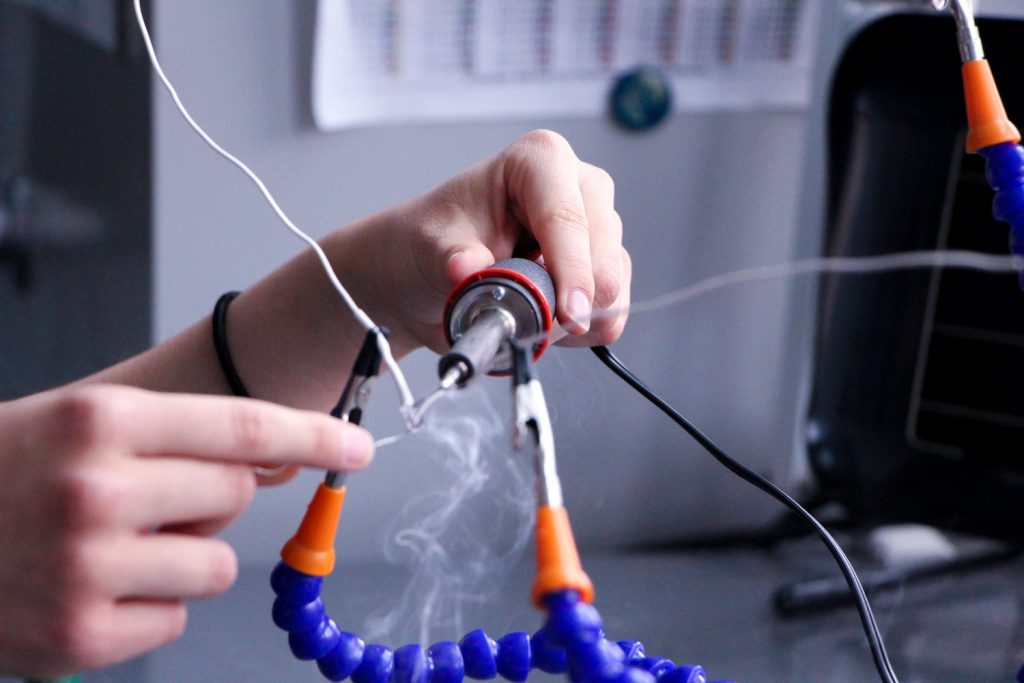 The Johns Hopkins University Maker Space is located at 320 W 29th St Suite 220, Baltimore, MD 21211. For more information visit the Maker Space website.
Virtual Reality Studio
Experience new adventures in the DMC VR Studio! Equipped with a Vive Pro, wireless headset, and 2 joysticks, you can pursue adventures in distant lands, slice through fruit with your samurai swords, and immerse yourself completely in the world of gaming without a tether—as long as you remember which world is real! You can also invite your friends to join as they view your gameplay on the 50" screen—the more, the merrier.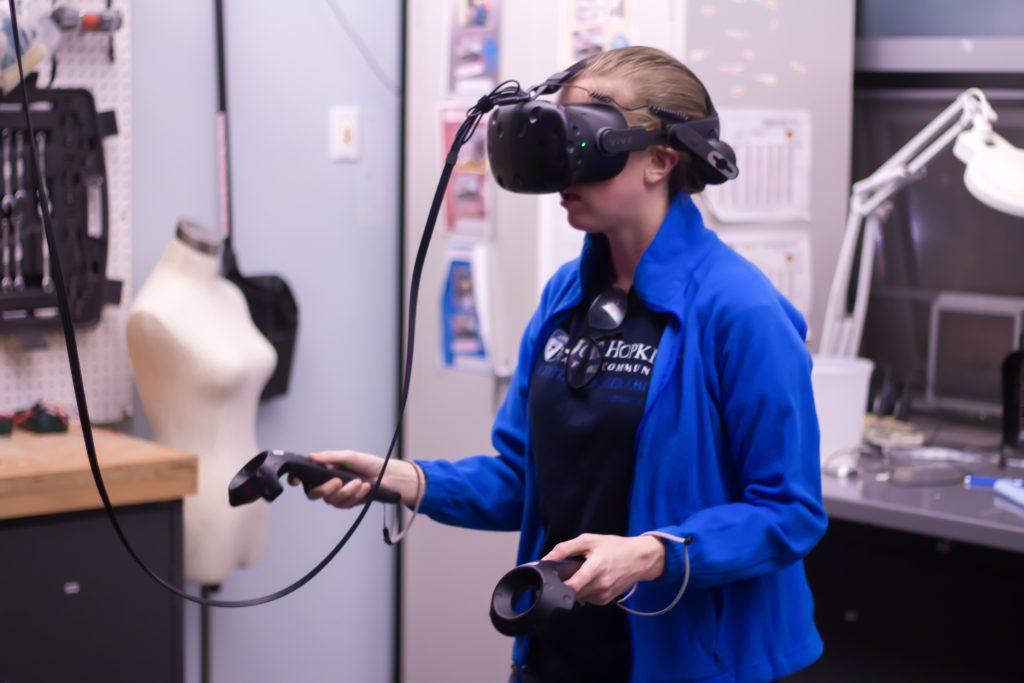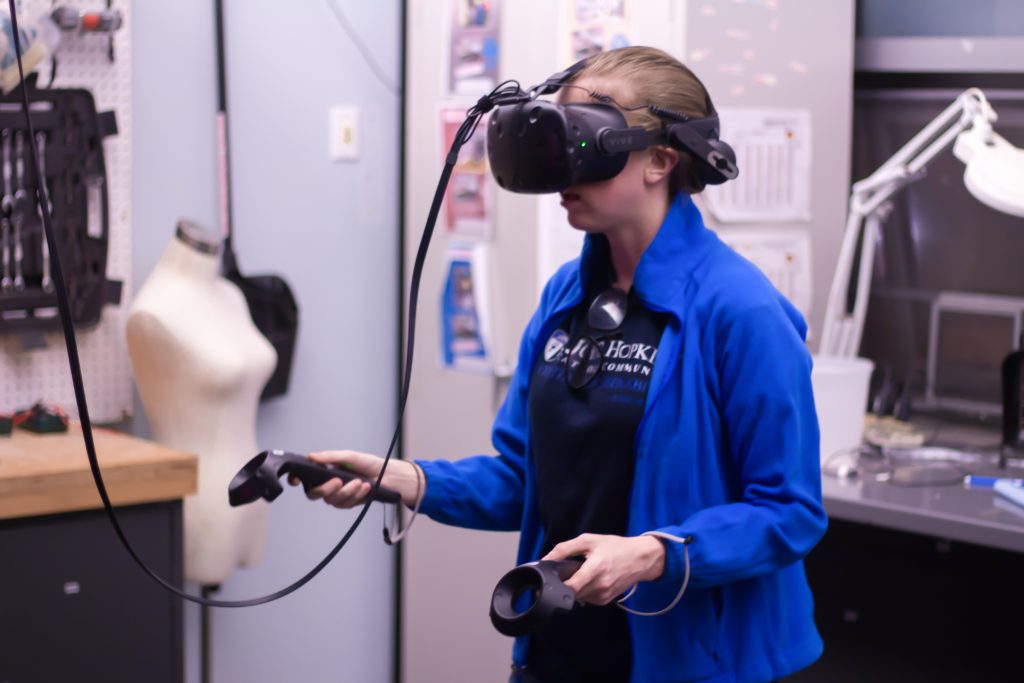 Gaming Loft
Stay and play in the officially awesome DMC Gaming Loft! There are 5 high-end Gaming PCs, an Xbox station with FIFA and several other games loaded onto it, a Bring Your Own Console station, and a ping pong table.