Spaces
Our spaces feature top of the line software and equipment for a variety of uses. See more information about our spaces below.
To learn more about what equipment we have at the DMC, please visit our reservation website Bookit: https://bookit.dmc.jhu.edu/.
Computer Lab
At the heart of the DMC is our computer lab featuring a variety of specialized Mac and PC workstations with a full complement of commercial and professional-grade software for completing tasks related to audio, video, photography, animation, 3D modeling, and graphic design for both web-based & multimedia projects. In addition to offering the full Adobe Creative Cloud suite on all of our computers, we also provide specialized stations for scanning, inkjet printing, audio and video editing, 3D design, and gaming.
Audio Studio
Record your next viral hit song in the DMC Audio Studio! This acoustically-treated studio is equipped with professional monitor speakers, a full-size digital piano with weighted keys, digital and analog synthesizers, guitars, a MIDI control surface, and a digital drumset. Combined with the circulating audio gear offered by the DMC, you can set up mics, instruments, turntable controllers—whatever you need to produce and mix your project.
The use of the studio requires authorization from a trained DMC staff member. Check the schedule of upcoming workshops or contact the DMC for one-on-one training to become authorized.
Workbench/Project Space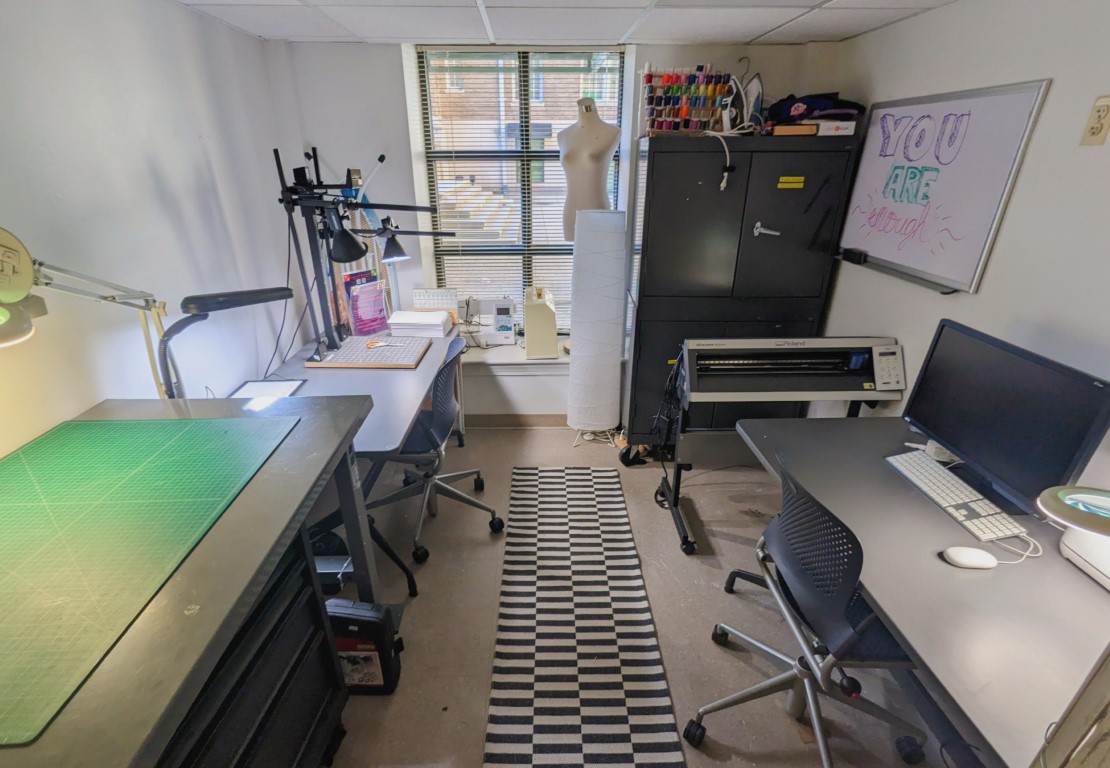 The DMC Workbench and Project Space are areas for projects utilizing new and emerging technologies, time-honored tools and techniques, and traditional handicrafts. These two spaces, located to the right of our main entrance, are perfect for combining technology and the arts; for example, physical sculptures incorporating video or sound, multimedia creations, wearables, or techno-crafts.
Virtual Reality Studio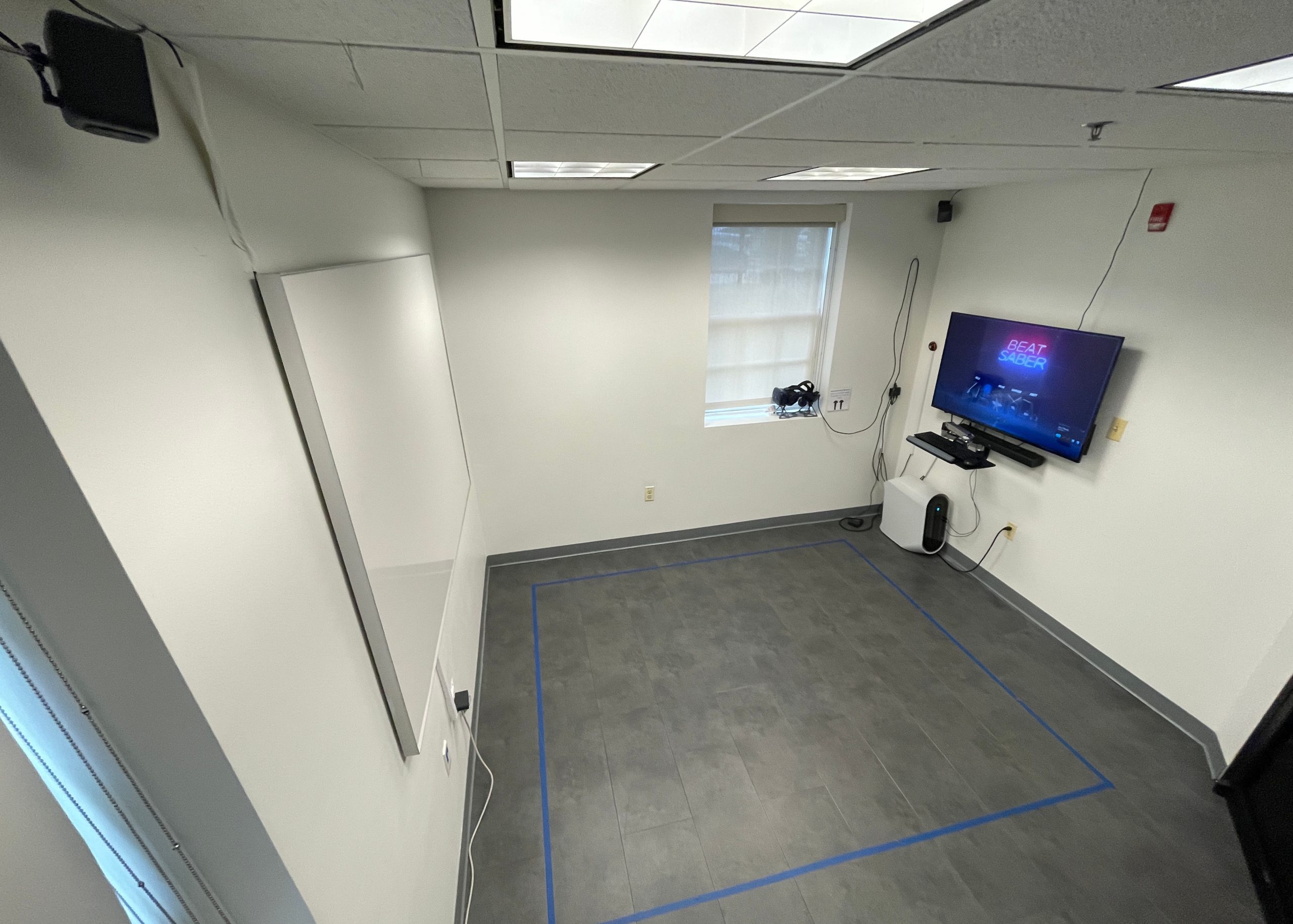 Experience new adventures in the DMC VR Studio! Equipped with an HTC Vive Pro headset, and two joysticks, you can pursue adventures in distant lands, slice through fruit with your samurai swords, and immerse yourself entirely in the world of gaming without a tether – as long as you remember which world is real! You can also invite your friends to join as they view your gameplay on the 50" screen – the more, the merrier.
In addition to immersive gaming, the VR studio can be used for special projects, meetings, and other creative uses that may require a controlled environment; just let us know!
Gaming Loft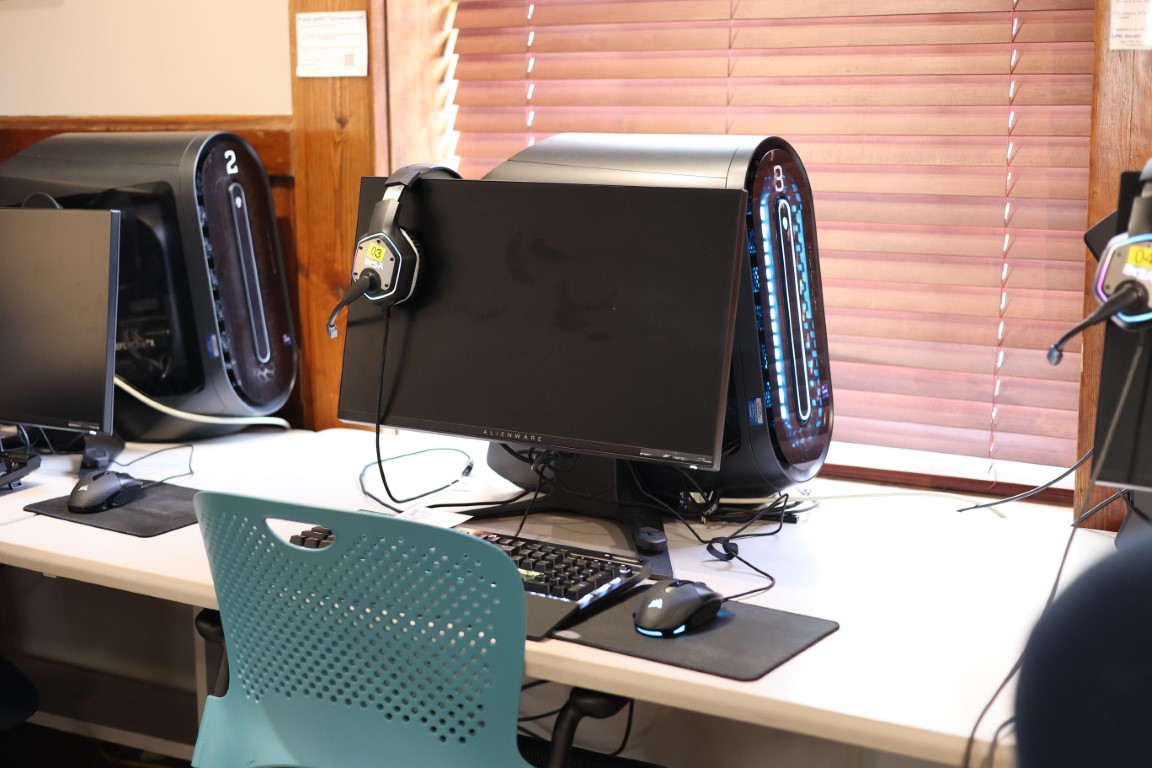 Stay and Play in the officially awesome DMC Gaming Loft! Located above the DMC at the Leadership Engagement & Experiential Development (The LaB) space.