Gaming Loft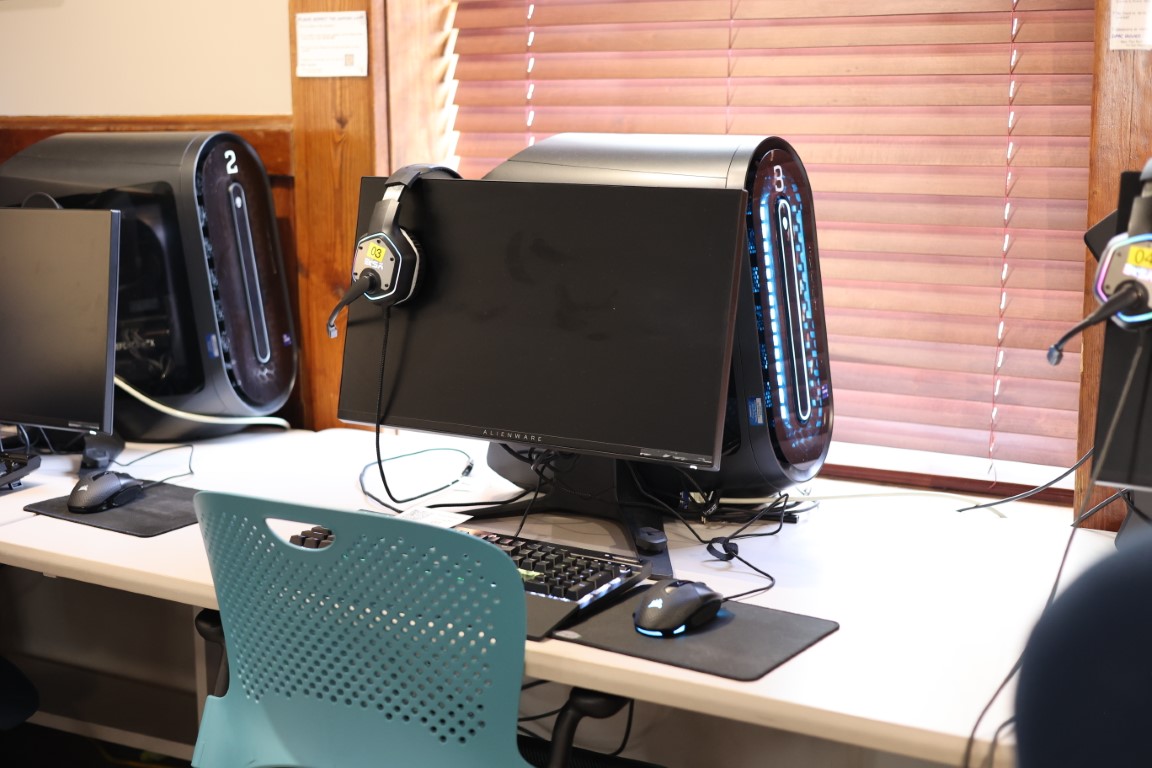 Stay and Play in the officially awesome DMC Gaming Loft! Located above the DMC at the Leadership Engagement & Experiential Development (The Lab) space.
Policies for the space include:
No food or drink allowed.
Make sure to remove all your trash and belongings when you leave the space.
Do not alter the hardware configuration. If you bring your own mouse or controller, plug them into the USB ports on the top of the tower. Replace keyboard wrist rest and mouse weights at the end of your reservation.
Report any hardware issues to dmcstaff@jhu.edu OR on DISCORD at #gaming-help. Make sure that you include the station number (see the red numbers on the monitors/PC towers)
Need an administrator password to install or update software? Call the Digital Media Center desk at (410)-516-3817 during business hours (Sun-Thur 12PM-12Am, Fri-Sat 12PM-10PM) and a staffer can connect remotely to your computer and enter the password for you.
Be courteous to residents and fellow gamers (IRL and online).
Reserve a Gaming PC through BookIt (bookit.dmc.jhu.edu). Making a reservation gives you the right to use the computer when demand is high. To reserve a computer you must become a member of the DMC. To become a member of the DMC come in anytime we are open (Sun-Thur 12PM-12Am, Fri-Sat 12PM-10PM). The DMC is located at 3003 N Charles Street next to the FedEx.
The Gaming Loft is open 12pm-10pm every day. Using the stations beyond those times is prohibited.
All users of the DMC & DMC Gaming Loft (including ALL JHU Affiliates) are to follow the policies and procedures which govern the use of technology on the JHU Homewood campus. Please review these policies for more details.