Workbench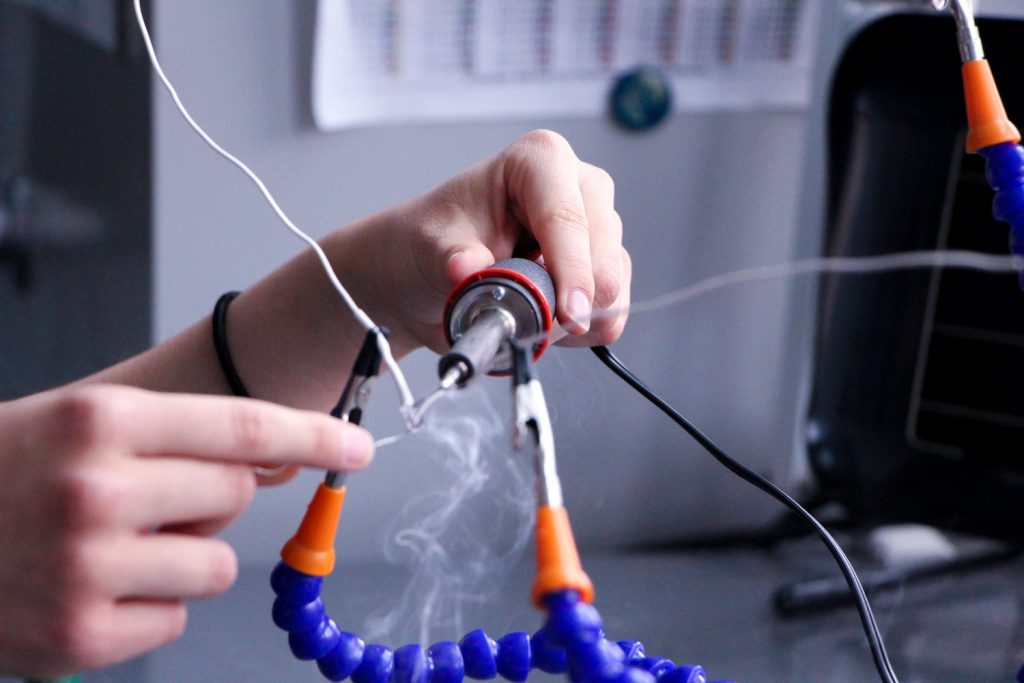 The DMC Workbench is a space for projects utilizing new and emerging technologies, time-honored tools and techniques, and traditional handicrafts. The Workbench is located within the VR Studio to facilitate projects combining technology and the arts; for example, physical sculptures that incorporate video or sound, multimedia creations, wearables, or techno-crafts.
Visit the Projects Page for examples of student work.
Students interested in using the DMC Workbench need to come to the DMC for a short authorization and sign a safety agreement.
Resources Available in the Makerspace
Soldering stations with exhaust fans and helping hands
Multi-directional vice
Power supply
Sewing machine and thread
Glue guns
Cordless drill and assorted bits
Dremel with assorted bits
Screwdrivers
Pliers
Hex set
Hand saws
More hand tools…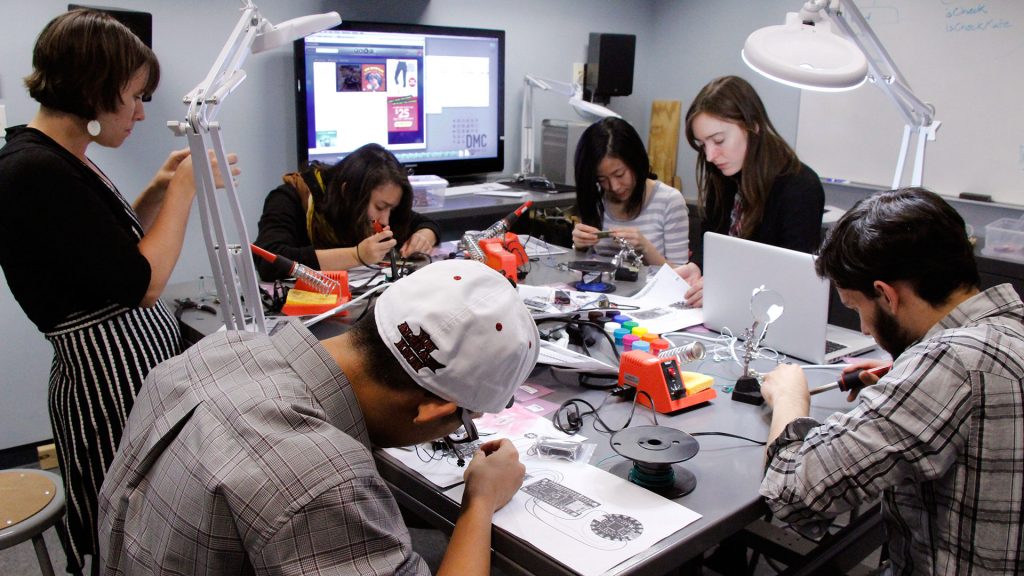 Circulating Resources Available for Checkout
Arduino Uno
Raspberry Pi
Teensy
Flora
Multimeter
Heat gun
Soldering irons
Visit the Equipment Page for a complete list
Check out the DMC Node for more information about using the DMC Workbench. The DMC Workbench is available to full-time undergraduate and graduate students in Arts and Sciences and Engineering.
The Johns Hopkins University Maker Space is located at 320 W 29th St Suite 220, Baltimore, MD 21211.