Equipment
Take it Away
The DMC stocks a vast array of cutting-edge hardware, software, equipment and peripherals. The vast majority of the DMC's tangible resources are available for use outside the lab. Equipment such as gaming consoles and games, still and video cameras and equipment, audio recording and editing, and a wide range of peripherals and accessories may be borrowed, free of charge, by DMC members. Typical borrowing periods are limited to three days, but items may be renewed if no one else has them reserved.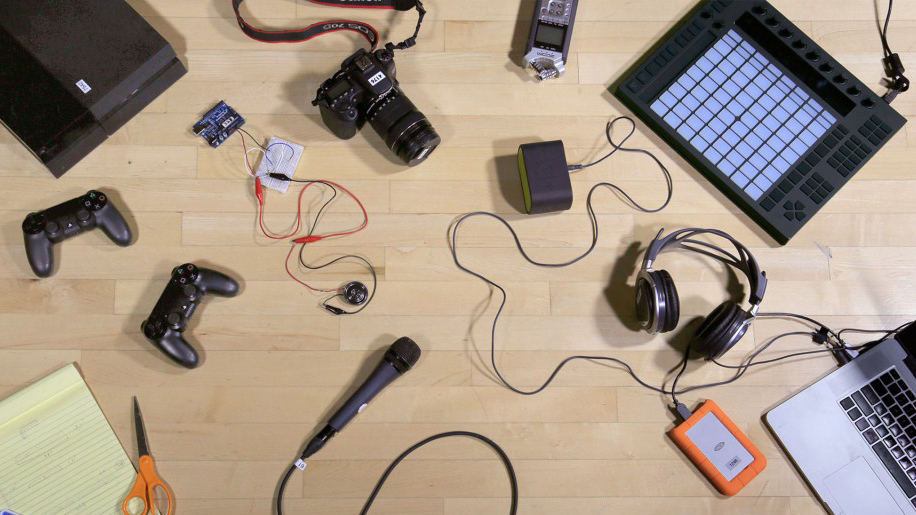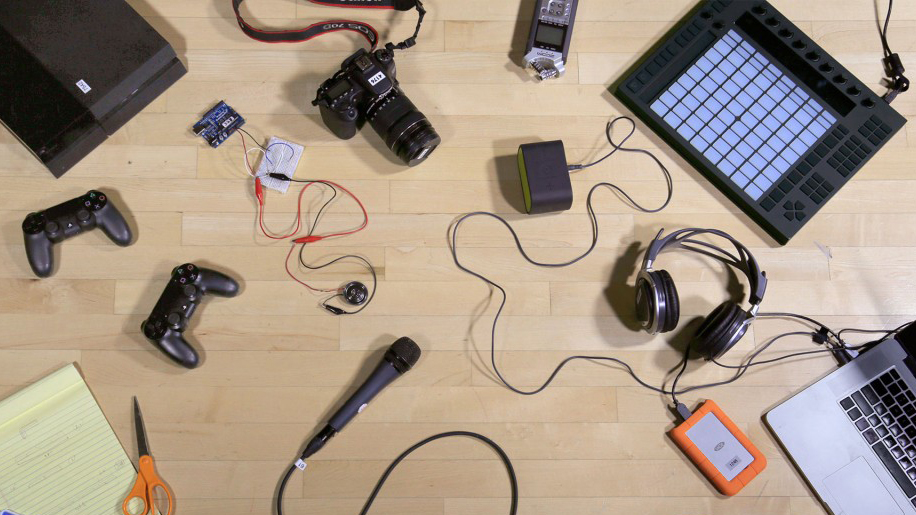 Check out the DMC Help Wiki to see equipment authorization videos.
In order to reserve equipment at the DMC you must first become a member of the DMC.
Stay and Play
All of the DMC resources that are available for off-site use may also be used at the DMC. In addition, we stock a set of equipment for use exclusively in the lab, including lab workstations and peripherals, an audio suite, a game lounge, and a game lab for developing games.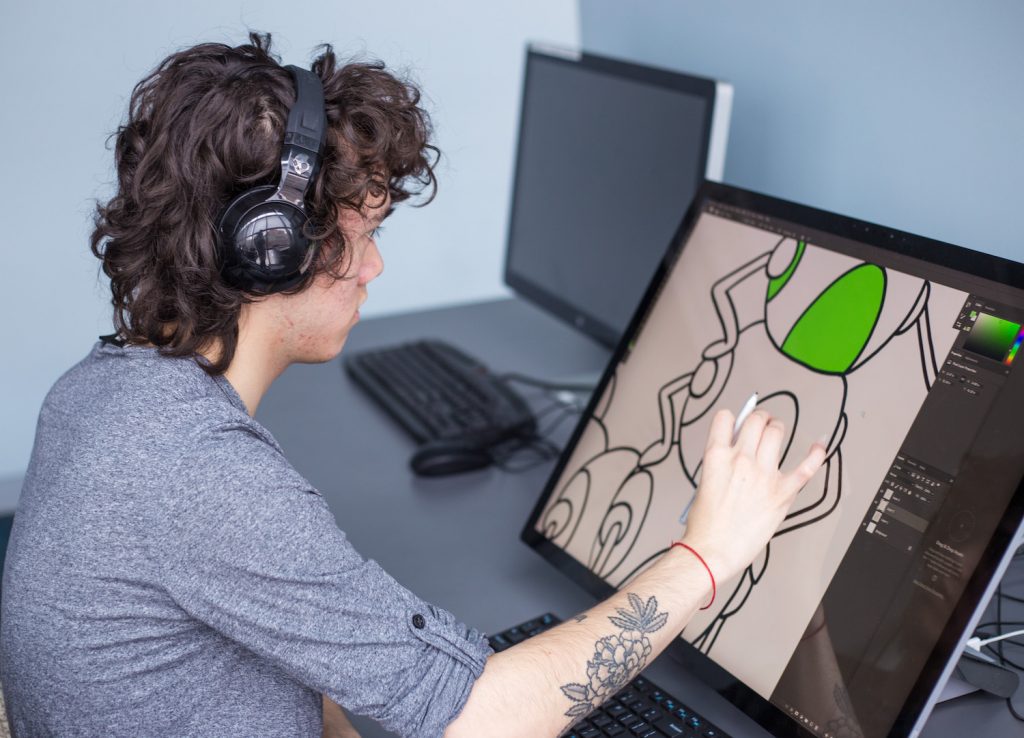 Consumable Media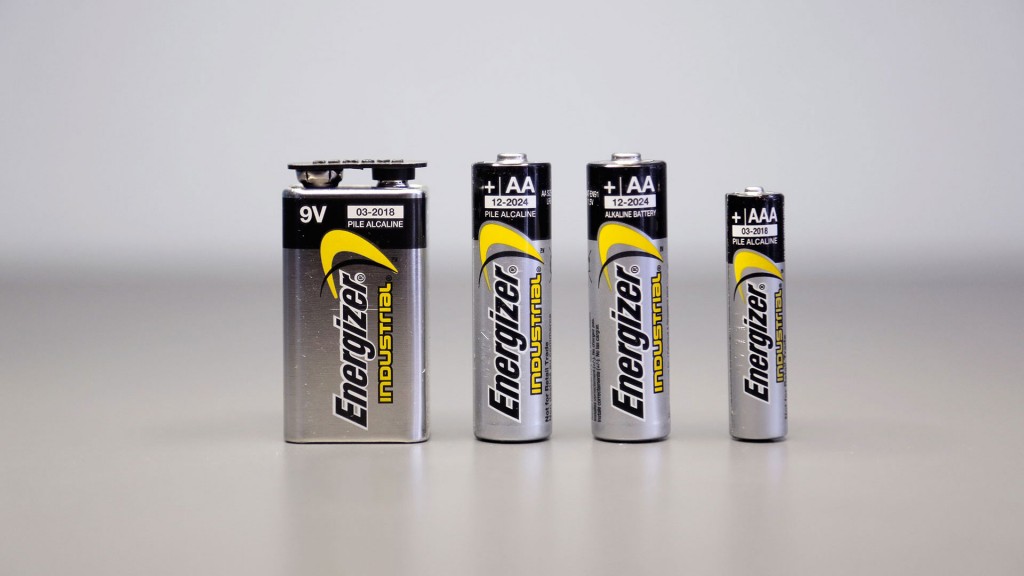 Batteries
Some of our cameras, microphones, game controllers and other peripherals use non-rechargeable batteries. As a convenience to you, we offer these batteries for sale at reasonable prices. Many of our cameras use custom rechargeable batteries which will be fully charged when you borrow them.
Create your own Buttons!
Use our heavy-duty button maker to design and make 2 inch pin-back buttons. Use photos, designs and text to convey your point of view and wear it proudly! We keep a small inventory of blank buttons stock however if you are planning a large project please order blanks in advance.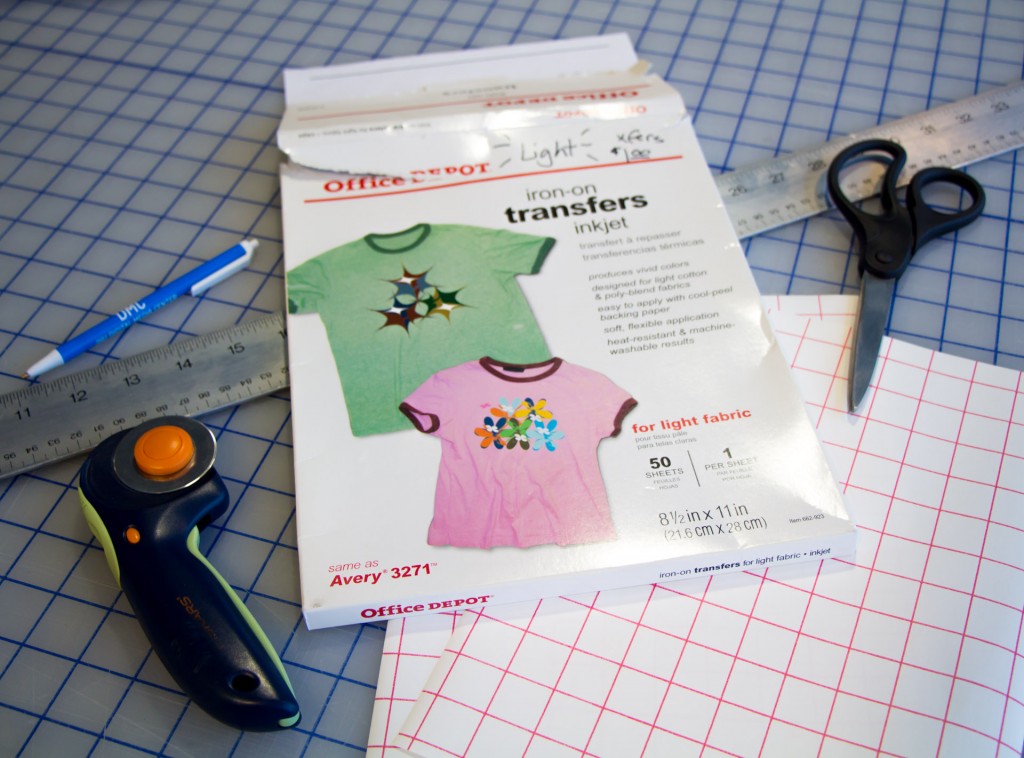 T-Shirt Transfers
& Temporary Tattoos
We stock specialized transfer papers for iron-on t-shirt designs and water-based temporary tattoos. Have some fun creating a customized look for your friends or club.