Digital Da Vinci Award
October 10, 2017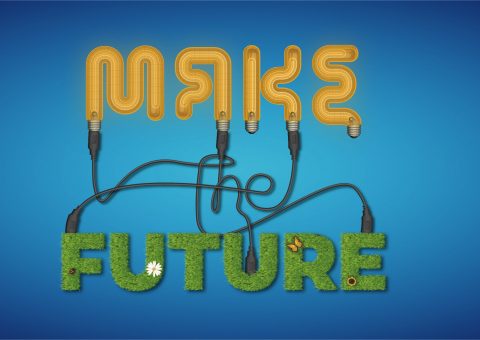 Leonardo Da Vinci was the quintessential Renaissance thinker who combined ideas from many disciplines. What ideas do you have to lead us into a new era? What tools, materials, and mentoring would it take to get your idea off the napkin and into the real world? Is your idea Leonardo-worthy? The DMC has money available for creative projects!
September 14, 2017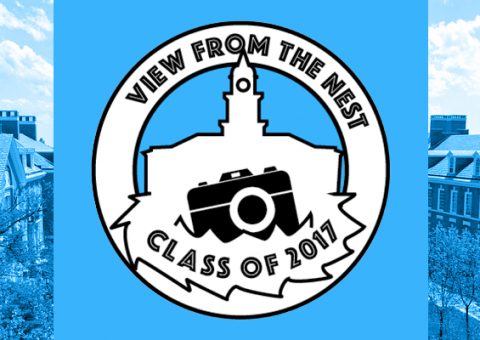 View from the Nest: Class of 2017 was an opportunity for seniors to capture their last semester on campus. This project was a virtual yearbook, open-sourcing footage from seniors to create a video montage that was shown at graduation. Using funds from the DMC's Creative Use of Technology Grant, the
December 5, 2016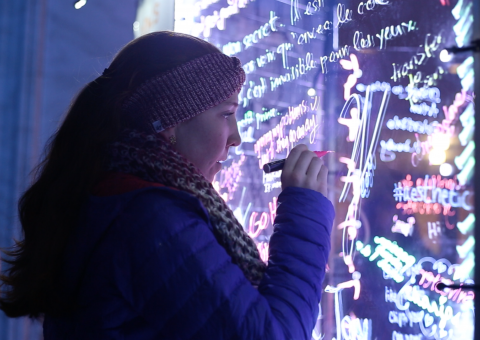 Amelia Voos and her team (Max Jarcho, Dan Matsumoto, Danielle Naassana, Bridget Chen, K.J. Burnett, TJ Jois, Irving Nestor, and Chris Wend) combined their efforts with technical support and artistic guidance from the DMC to create this interactive artwork, "Enlighten" which debuted at JHU's 2016 Lighting of the Quads. Enlighten
July 25, 2016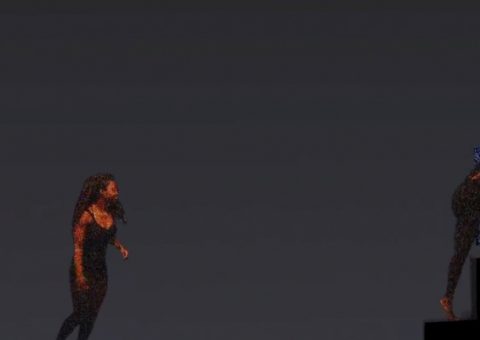 Jamie and Kemi created a multimedia dance composition including live dance and video projections for the 2016 Temps d'Afrique annual dance showcase. Their intention was to create a digital dance team. To get this effect, they combined pre-recorded graphics and a live dancer whose careful choreography interacted with the graphics
May 10, 2016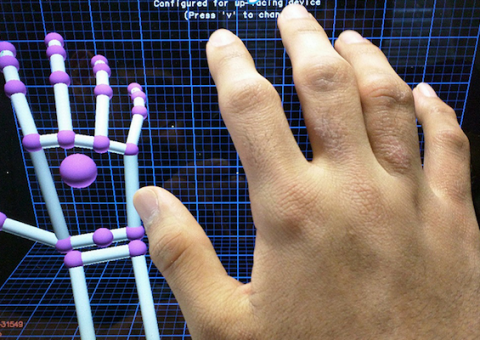 MoTrack Therapy is a software application that uses the Leap Motion tracking device to let users practice hand and wrist physical therapy at home.
May 10, 2016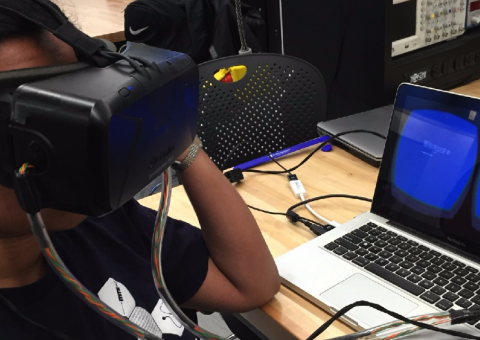 Quadriplegic Communicator Using Blink Detection Interfaced with Virtual Reality Damini Agarwal (MS Biomedical Engineering, 2017) BlinkIT is a quadriplegic communicator that uses blink detection interfaced with virtual reality to create a more affordable, immersive and comfortable communication environment for non-vocal, non-gesture based communication. Custom designed modular blink detection hardware detects right and left
September 28, 2015
Campus tours are one of the most effective ways to showcase JHU to potential students. With assistance from the Office of Admissions, "RoboJay" will guide tour groups, starting from its charging station in Mason Hall, through the beginning portion of the JHU Undergraduate Tour, focusing on the robots that live
May 12, 2015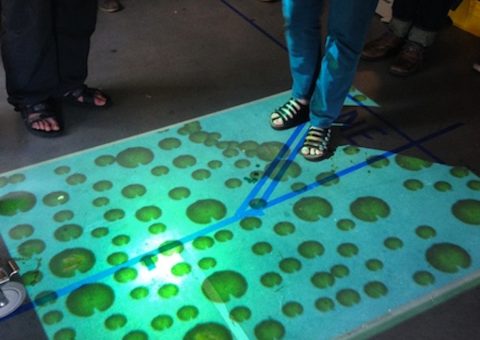 The interactive projection system prototype displays images on the floor that are responsive to the movement of people through the environment. The movement of the objects on the floor triggers different animations that "follow" the person, creating an interactive experience with the students. The team leveraged a Java API endpoint
February 23, 2015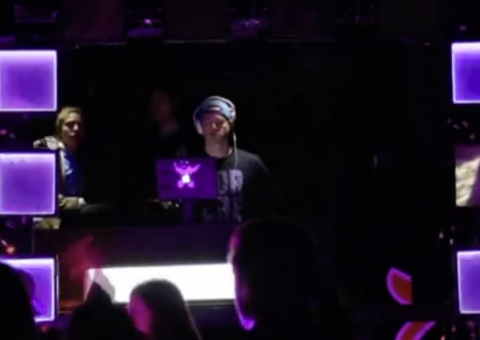 The goal of this project is to create an immersive, live, musical performance piece that provides the means to not only engage an audience's auditory senses, in the traditional manner through the sounds, but also their visual senses through tightly-coupled, vibrant, visual displays. The design of Synesthesia was inspired by a combination
February 23, 2015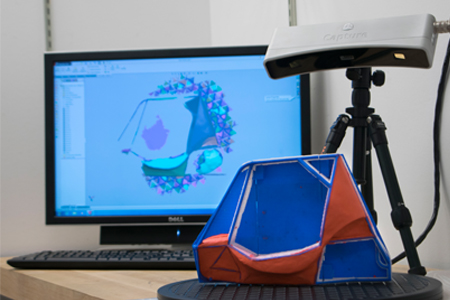 Hopkins Baja SAE, a group of undergraduate engineering students (an car enthusiasts) build a car from scratch and take it to competitions with other university teams each year. For the past two years, body panels for the Hopkins Baja SAE team car have been designed in a Computer-Aided-Design (CAD) program.