Axel, the Guitar-Playing Robot
Posted: October 16, 2018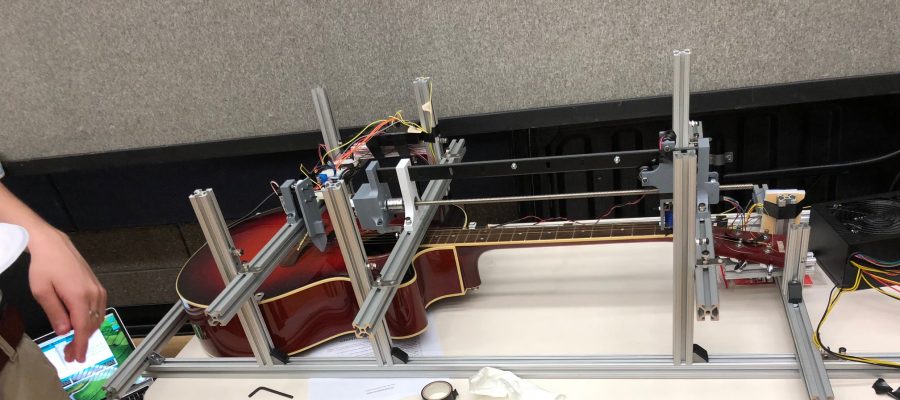 Justin Joyce, with the assistance of Gautam Prabhu and Russ Huang, completed a prototype in Spring of 2018 for a unique guitar-playing robot design called "Axel." The project is intended to not be a simple mechanical musician, but rather a "smart" robot that will eventually to be able to listen and learn to play better, as well as give compelling performances.
This project required skills across various disciplines such as mechanical engineering, electrical engineering, computer science, and music. The DMC's Digital Da Vinci Award was able to provide Justin's team with support to complete the mechanics and software for a working prototype able to play melodies. The team demonstrated this prototype at the Whiting School of Engineering's Design Day.
The team plans to expand and complete the first prototype in the Fall of 2018 with a larger team and will begin to develop the software portion of the project.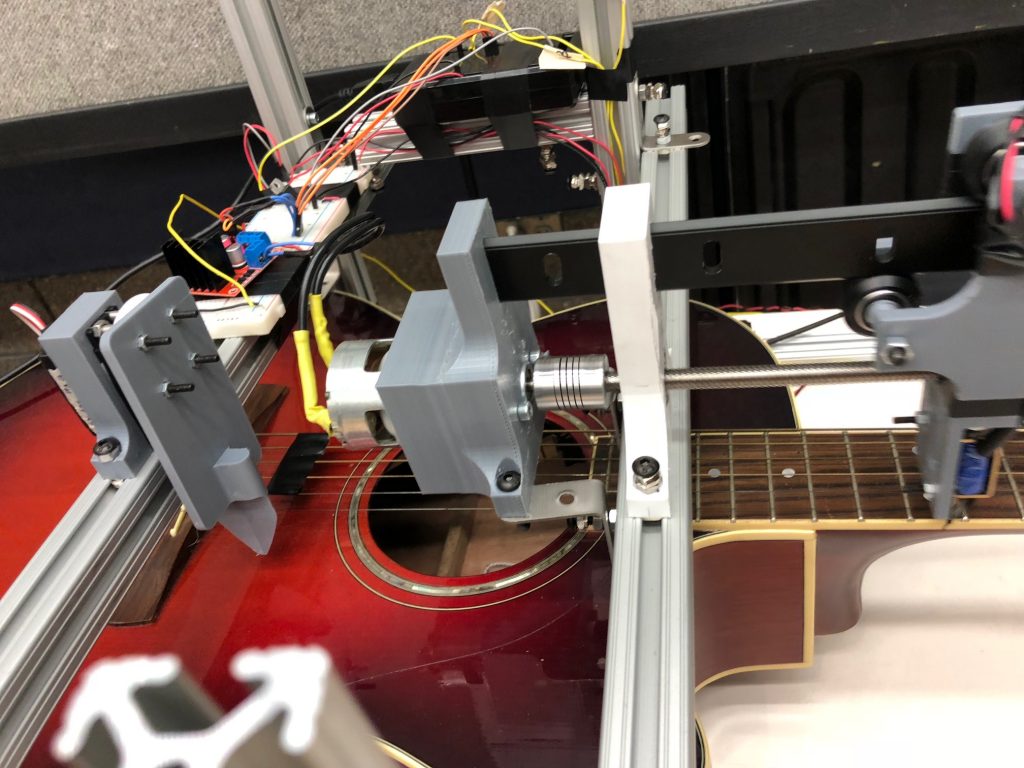 Tags: creative tech, creative use of technology, DDA, DDVA, digital davinci award