print design
February 3, 2015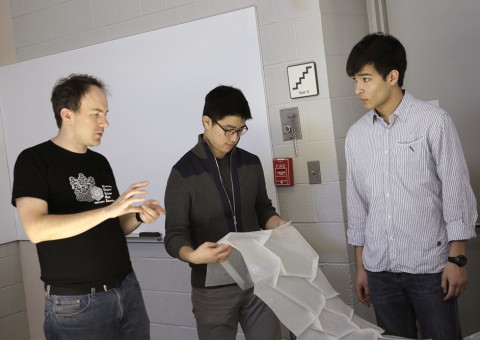 In the current, observationally successful picture of how the Universe developed, there is an origami analogy that is helpful in understanding the formation of the "cosmic web" arrangement of galaxies. The cosmic web is the cellular, foam-like arrangement of galaxies in the Universe; they line the edges of vast voids.
February 9, 2012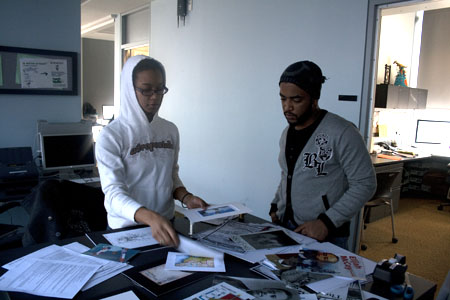 The JHU chapter of the National Society of Black Engineers, HOMES, created a museum display for Black History Month. They used the DMC's printing and print cutting resources for their project.
December 7, 2011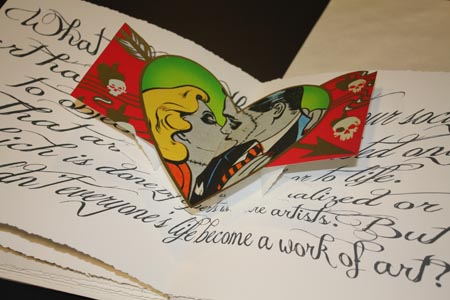 Hannah Cohen created a unique book for the Artist in the Museum: Book Making class with Phyllis Berger. Hannah worked with staff at the DMC to get her custom large format print run on unusual handmade paper.