Audio Studio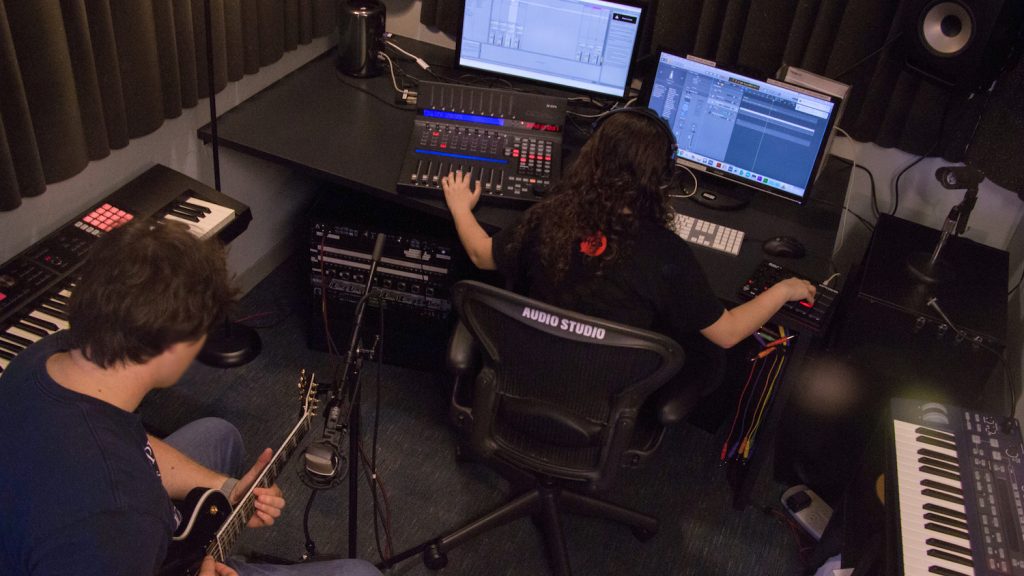 Record your next viral hit song in the DMC Audio Studio! The studio is equipped with a full-size weighted keyboard, digital synthesizer, MIDI pad, and digital drumset, as well as a professional mixing board and monitor speakers. Combined with the circulating audio gear offered by the DMC, you can set up mics, instruments, turntables—whatever you need to produce and mix your project.
For a full list of audio equipment, please check the Equipment Page.
The studio is relatively sound-proof and is a great place to record voiceovers, vocals, instruments, or sound effects. Use of the studio requires authorization by trained DMC staff members. Check the schedule of upcoming workshops or contact the DMC for one-on-one training to become authorized.
The studio computer is equipped with:
Adobe Audition CC
Pro Tools 11
Ableton 9
Logic Pro X
FL Studio
Melodyne Vocal Software
And more!
Have suggestions for new software or hardware? Let us know!
Visit the DMC Help Nodefor additional Audio Guides.