Projects
March 8, 2016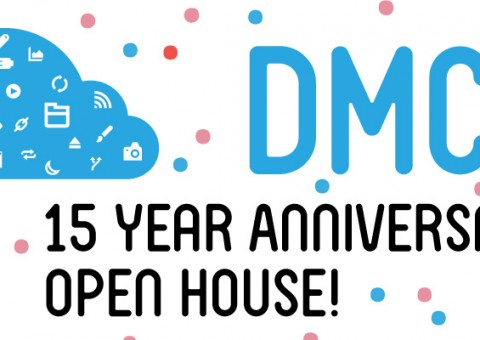 Saturday, April 9, 4-6pm
@ The DMC – JHU Mattin / Offit 226
The Digital Media Center is turning fifteen! Join us for the DMC 15th Anniversary Open House and reception during JHU Alumni Weekend to see what's new at JHU's favorite place to make, learn, and play.
February 22, 2016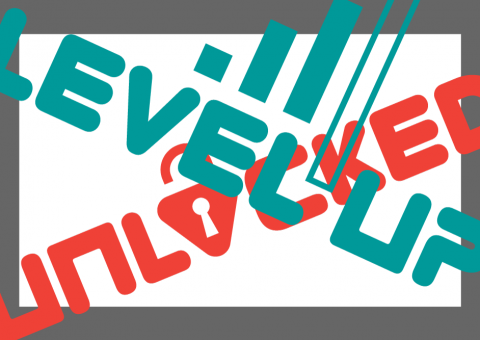 7-8:30pm: Gamer and scholar Bridget Blodgett outlines the barriers women face in the gaming industry and discusses the context for the controversies surrounding women in video games. 10pm-1am: DMC GAME NIGHT!
January 29, 2016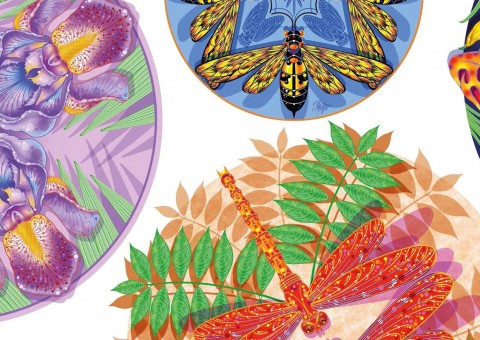 Saturday February 13, 2016 4-7pm Matin Art Center, Jones 101 West of Charles and 33rd Street Free and open to the public This event served as the official kickoff for Research Remix – an interdisciplinary program organized by the DMC and funded by an Arts Innovation grant from JHU. Student and
December 7, 2015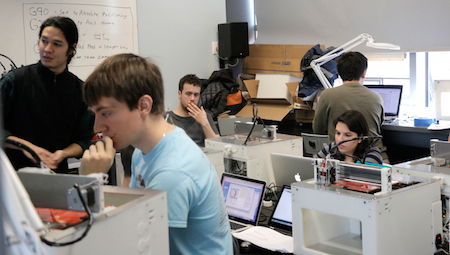 Build your own 3D printer from the ground up! Ideal for individuals looking to both acquire a 3D printer and build a high-level skill set in 3D Printing. Participants will build their machine on day one and learn to use it for various applications on the following days. Suitable for
September 28, 2015
Campus tours are one of the most effective ways to showcase JHU to potential students. With assistance from the Office of Admissions, "RoboJay" will guide tour groups, starting from its charging station in Mason Hall, through the beginning portion of the JHU Undergraduate Tour, focusing on the robots that live
June 3, 2015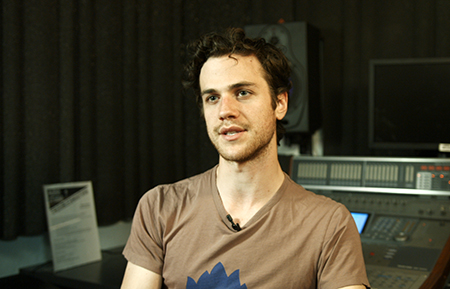 Max Bowens Class of 2015, Film and Media Studies, Music Minor
June 3, 2015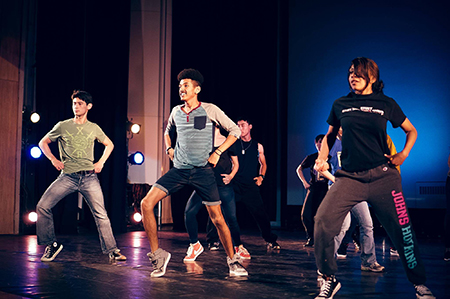 Dillon Ward Class of 2015, Neuroscience Major
June 3, 2015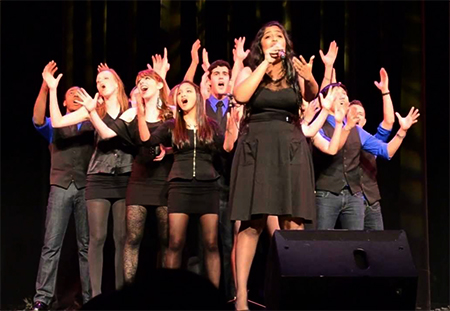 Lajari Anne Class of 2015, Molecular and Cellular Biology, Music Minor
June 3, 2015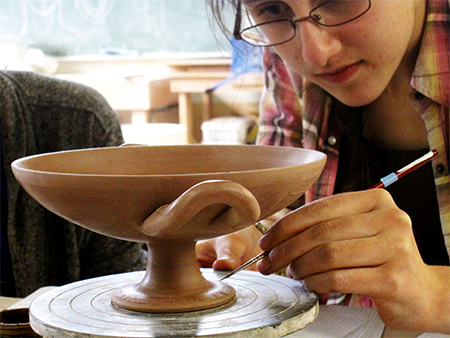 Anna Soifer Class of 2017, Archeology Major
May 12, 2015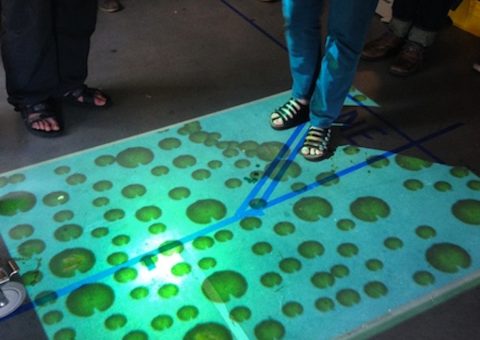 The interactive projection system prototype displays images on the floor that are responsive to the movement of people through the environment. The movement of the objects on the floor triggers different animations that "follow" the person, creating an interactive experience with the students. The team leveraged a Java API endpoint