Homewood Arts Programs
COVID-19 and Homewood Arts Updates
To ensure the health and safety of students and staff, we have moved to working remotely. All spaces (theater, dance studio, practice rooms, etc) on campus are closed. For any questions or concerns, you may reach Interim Director of HAP, Nicoleen Willson, at nwillso1@jhu.edu . Voicemails will also be monitored. FAQ regarding JHU student organizations is available here. Student Orgs can also stay connected with updates posted on Hopkins Groups.
Homewood Arts Programs includes:
Homewood Arts Programs: 50+ student groups in dance, music and theater present more than 120 major performances on campus every year. Dance studios, music practice rooms, rehearsal space and venues with seating from 150 to 1,000 are available.
Hopkins Symphony Orchestra includes both a symphony orchestra and a smaller concert orchestra, with seven concerts scheduled on campus each year and often several off campus performances. HSO players are students, faculty, staff and community members.
Opportunities for JHU students to take free Dance Classes and attend performances through Hop Art.
Homewood Arts works closely with the Center for Visual Arts. CVA offers a minor, with 15 classes every semester in drawing, painting, photography and other areas. There are guest artist lectures during the year and an annual student exhibit in early May.
Support Homewood Arts Programs
Gifts to the Homewood Arts Programs go directly to student programming that supports and furthers the arts on campus. With your generous support, HAP can offer additional resources to student arts organizations and arts programming on campus. Thank you for supporting the arts at Homewood.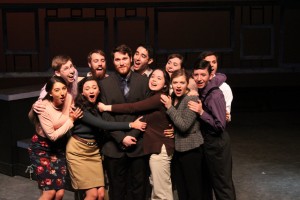 Supporting the growth of students through
Dance – Music – Theatre – Visual Arts
---
Upcoming Events
HUB

August 8, 2020

German Club Meeting — Stammtisch

HUB

August 15, 2020

German Club Meeting — Stammtisch

HUB

August 22, 2020

German Club Meeting — Stammtisch
View All Upcoming Events