Grubhub+ Student Membership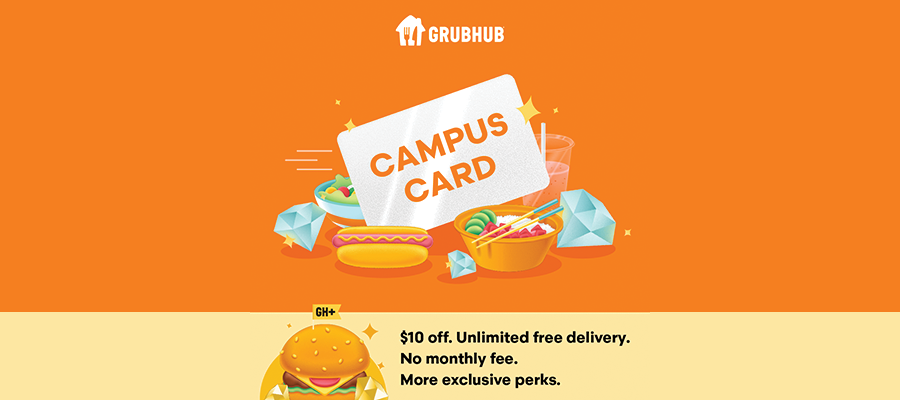 Food from your favorite off-campus restaurant, paid for with J-Cash and delivered for free!
J-Cash is now accepted on Grubhub. With hundreds of local restaurants on the app, you're likely to find your go-to spot on Grubhub. And your free Grubhub+ Student membership means unlimited, $0 delivery until graduation. No credit card needed, so go ahead and stretch your J-Cash on off-campus grub!
Follow these simple steps to get started:
Download the Grubhub app
Create your account
Tap Account > Campus Dining
Find Johns Hopkins University > Add your campus card
Follow the prompts to activate your free Grubhub+ Student membership (no payment required!)
Then, start ordering from your favorite restaurants. Fuel those late night study sessions, celebrate that finished paper – treat yourself with Grubhub!
Need to add funds to your J-Card account before placing your order? Instructions for adding funds online, in person, or by mail are available online.