2023 Summer Conference Staff Application
Posted: February 6, 2023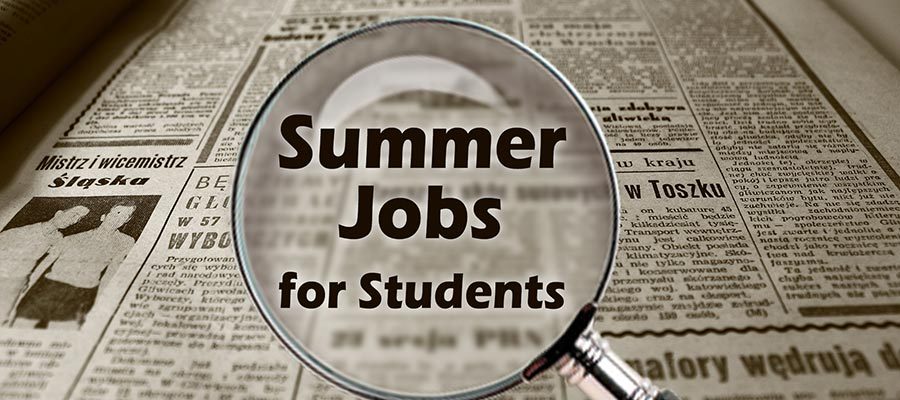 Every summer Scheduling & Events hosts over 6,000 guests on the Homewood campus to accommodate a variety of professional, athletic, and educational conferences. The 2023 JHU Summer Conference program is dedicated to providing all conference guests with quality housing, food, meeting space, and excellent customer service. Student staff members will play an integral part in assuring that each guest enjoys his/her stay in the residence halls and receives excellent service.
All staff members working with the 2023 Summer Conference Program must meet the following general criteria and must be:
Eligible to work for the University: registered as a full-time student for spring 2023 and fall 2024 classes (unless graduating)
In good judicial standing
Able to maintain a professional demeanor and think critically under pressure
Proficient with computers and Microsoft Office programs
Able to communicate effective campus and city/neighborhood information to summer conference guests
Able to maintain confidentiality and work independently
Must read through all manuals, training materials, and complete web training by May 1
Able to attend staff training between May 22-May 27
Able to work from May 22, 2023 – August 11, 2023, 25-35+ hours a week

Days, Evenings, Weekends (possible overtime)
We will consider part time staff, 20 hours a week, but priority will be given to those interested in a full-time position. Those in a part-time position still may have to work days, evenings, weekends, mandatory work days, and live close enough to campus to participate in the on-call rotation.

Enrolled in no more than one summer session class or unpaid research opportunity per session
Compensation
$15/hour
21 meals a week (when Hopkins Café is open)
Housing (if needed and a full-time undergraduate staff member)

On campus housing will begin on Wednesday, May 17th. If you are currently living on campus and transitioning into our summer housing, you will be assigned a time between May 17th and May 22rd to move into your summer housing assignment.
Specific Job Description:
Provide professional, efficient, and courteous service to all guests
Serve in an on-call rotation throughout the summer to assist guests with after-hours needs
Maintain accurate paper and digital summer conference records
Maintain a familiarity with on-campus and off-campus resources in order to assist guests
Maintain constant communication with supervisors and University departments as necessary

Report problems and emergencies
Report maintenance and custodial problems in a timely manner
Report suspicious or dangerous activity

Perform general office tasks: data entry, answering phones, faxing, copying
Assist with the preparation of conference materials (brochures, keys, access/meal cards, etc.)
Attend all mandatory training, staff meetings and work dates:

Training: May 22 – May 27
Weekly staff meetings
Mandatory work dates will be published prior to the beginning of the summer

Make independent decisions for crises or problem intervention
Assist guests with lock-outs and other needs
Assist with check-ins and check-outs
Assist with pre and post room inspections and perform daily inspections of common areas
Perform daily inspections of common areas and residential floors
Maintain accurate records of furnishings and equipment in common areas
Other duties as assigned
Applying for student jobs through JHU SMILE is required by the University. To complete your application, you will need to go to JHU SMILE and apply for the Summer Conference Staff position (10970).