Student/Community Liaison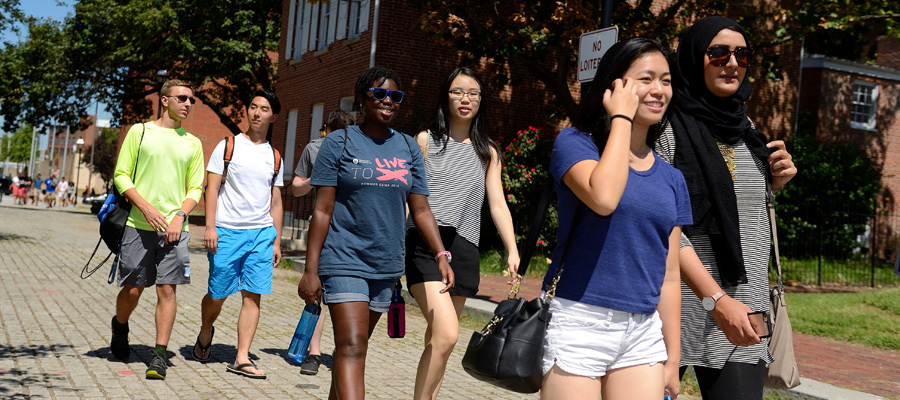 The majority of Johns Hopkins full-time undergraduate juniors and seniors live outside of university housing. While historically most of those students have chosen to live in Charles Village, we also have many students living in the Oakenshawe, Guilford, Tuscany/Canterbury, Remington, and Hampden areas, among others. For nearly all of these students, this is their first time living independently of either their parents or the university. In addition to their heavy school work load, part-time jobs, and extracurricular activities, students must quickly learn all the rules, regulations, and nuances of becoming a community member.
The Student/Community Liaison supports Johns Hopkins undergraduate students in their successful transition from dorm living to becoming positive members of our surrounding communities. The Liaison provides guidance and support on wide range of issues, including:
With the help of the Liaison, the university, and members of these communities, our students have found that making the effort to become a good neighbor has lasting positive benefits for everyone.
For those looking for information regarding the university's community relations, please visit the community affairs section of the Government and Community Affairs website.
Critical Renting News
At least one neighborhood surrounding the Homewood campus, Guilford Association, only allows homeowners to rent their properties to families.
When looking for a new rental property, please consider contacting liaison@jhu.edu or the Office of Off-Campus Housing for more information and/or specific neighborhood boundaries.
Historically, there are a few rental properties in our surrounding neighborhoods where there have been repeated student/neighbor concerns. Please consider contacting liaison@jhu.edu to discuss the right fit for you and your neighbors.
About the Student/Community Liaison
Jon Walter serves as the JHU Student/Community Liaison and brings a wealth of community relations experience to the university. He spent 22 years as an officer with the Baltimore Police Department, Northern District, of which 18 years were in the community relations unit fostering a partnership between the police and community. Learn more about Jon.