Graduate Representative Organization
The GRO works hard to connect graduate students to the extensive Hopkins network. We do this by acting as liaisons between students and administration to advocate for graduate student needs and distribute information.
We also hold awesome advocacy and social events! Check out our Facebook page for more details.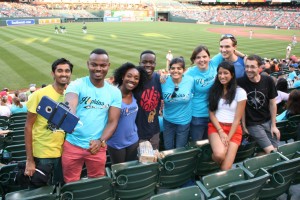 About
The GRO is the representative organization for graduate students belonging to the Homewood campus of JHU. The purposes of the GRO are as follows:
Solicit, for use in all of its functions and considerations, the opinions of all Homewood graduate students through representation, outreach, and the proper operation of its bodies.
Provide means whereby graduate students can discuss, formulate, and implement policies on any and all issues affecting their welfare.
Represent and advocate the interests of graduate students to the University administration, the University at large, and the greater Baltimore community.
Facilitate communication between and association among graduate students as well as within the University and greater Baltimore community.
Provide a sense of community for graduate students and their families through the organization of social functions.
Support graduate students in need of assistance.
Watch this space for updates!