Graduate Representative Organization
GRO Statement: Executive Order on Visas and Immigration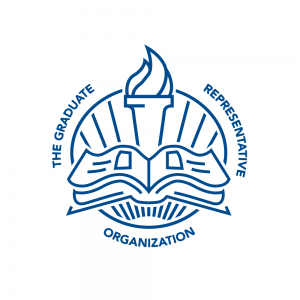 On January 27, 2017, Holocaust Remembrance Day, the President of the United States signed an executive order temporarily banning people from seven countries and all refugees from entering the United States. The GRO fully and emphatically condemns this executive order. Thousands of refugees, legal immigrants, and non-immigrants have not been able to come to the United States. Countless others have been forced to avoid traveling outside the United States, held hostage by the fact that they may not be able to reenter. These are people with valid documentation, including green card holders. Entering the United States as an immigrant or refugee is not an easy task and usually has to be prepared months, sometimes even more than a year, ahead.
For graduate students and other academics from the seven countries, the executive order has professional as well as personal consequences. Some of these professional restrictions are practical – academia relies on international exchange, and international travel is required for nearly all of us. Others are less direct – it is unreasonable to expect a person living under a government that treats them with open hostility to put their concern for their well-being aside and focus on their academic goals. The executive order and its plausible successors may also mean that we cannot receive any new graduate students from the affected nations, limiting the educational choices of these potential students and impoverishing our community.
President Daniels has made a clear statement that "the order stands in unambiguous opposition to our country's long-cherished values and ideas" and that the "human impact of such an assault on these core values was immediate, including at Johns Hopkins" (http://hub.jhu.edu/2017/02/01/daniels-immigration-order-message/).
We are thankful for such clear words and we endorse President Daniels's message.
The GRO's purpose is to advocate for graduate students and we have taken a stand against this discriminatory act. Last week, we participated in the NAGPS action day and on Monday, we decided to support this rally. We do what the graduate student body asks for, so if you have ideas, please let the GRO General Council and Executive Board know. Apart from supporting and starting actions, we can help fellow graduate students navigate difficult situations. Although we cannot provide legal advice, we can direct you to resources and connect you with people on campus who specialize on particular questions and problems.
As the GRO, we condemn the executive order and any form of discrimination against refugees, visa holders, and visitors of the United States.
If you are affected by the executive order: you are welcome at JHU and we are proud that you are part of our community.

The GRO
The GRO works hard to connect graduate students to the extensive Hopkins network. We do this by acting as liaisons between students and administration to advocate for graduate student needs and distribute information.
We also hold awesome advocacy and social events! Check out our Facebook page for more details.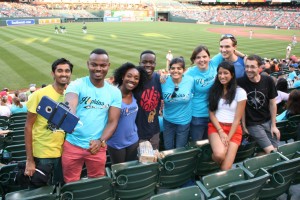 APPROVAL OF MINUTES (11/28/2016)
* Minutes approved
REPORTS
E-Board Report
Meetings with Dean Sanchez (01/03 and 01/17)
– Talked about:
– upcoming formal at end of February
– structure of the GRO
Meeting: Graduate Affairs (01/17)
Talked about:
– TAP report on Humanities Center
– Family leave plan still in works
– Survey on graduate life; results forthcoming
ELECTIONS FOR E-BOARD POSITIONS
Admin & Funding Chair
GRO Guide Chair
* No nominations for either position
FUNDING REQUESTS:
Chinese Lantern Festival
– Discussion:
– Are we on track budgetwise? No; we won't spend enough.
– This is your second funding request this academic year — are you planing a third funding request? No, this is our only request for this semester.
* Motion to fully fund (75% of $600); passes
Academics United – Resist the Immigration Ban
– Discussion:
– Where will the funds be going? Coffee; plackards; flyers, posters advertising the event
– Where will you get the difference? Self-financing from among the organizers?
– Is this a partisan event or is about this specific issue? No involvement from any partisan groups.
– Given the fact that the ban is already on hold in federal court, what is the message? The hold is temporary; it's unclear what will happen in the long run; administration is appealing the hold.
* Motion to fully fund (75% of $600); passes
DISCUSSION: JHU, GRO, AND THE EXECUTIVE ORDER ON VISAS AND IMMIGRATION
Conversation with Scott King, Director of OIS (Office of International Services)
– Presentation:
– First concern — seeing who was inside the United States; weren't able to check in with green card holders, mostly just visa holders; all visa holders who responded were in the US
– Will wait to comment on EO on work permission until it's officially out
– Have held 5 informational meetings; well-attended
– Future is unclear; advising students to minimize travel
– There is now an EO FAQ on the OIS website
– Discussion:
– Q: What types of information on foreign students does the administration share with US Gov? A: Certain kinds of information we have to share in order to be allowed to admit students (long list of information; includes name, address, telephone, email). Don't share class schedules, grades, nature of on-campus jobs. Strict protocols on release of information; anything that is requested on an individual basis goes through director of OIS; to get information on a broader population, would need a court order.
– Q: Do you foresee any issues with CVIS extensions? A: Nothing in the EO suggests this. Are issuing new I-20s.
– Q: Some peoples' visas were revoked. How does that affect people who are in the US? A: Still unclear if this is happening and to what extent. Have heard that visas that did not physically pass through CBP hands are still in effect.
– Q: Have you gotten any impression that there are specific airports that are worth avoiding? A: Have heard Boston Logan is good; nothing too specific about other airports. Land crossings generally tend to be worse than airports.
– Q: What happens if ban is back in effect and someone needs to renew their visas? A: Visas are only necessary to *enter* the US. Time to stay inside US depends on I-20, which is separate.
– Q: What kind of issues would arise if you were a grad student who then wanted to do a post doc? A: Some students can get up to 3 year extensions; can change from J-1 to an H-1 or F-1. Changes to H-1 may be coming soon.
Discussion: What is the role of the GRO? (e.g. Shall the GRO do anything? If so: what? Possible GRO statement)
– These are our colleagues; we should support them, officially take a stance/release a public statement.
* Motion to form a subcommittee to draft this statement; motion withdrawn because co-chair is currently writing this statement
* Motion to have co-chair & E-Board draft and release a statement in support of students; motion passes
– The statement will be non-partisan
– Should we try to support the Academics United event more?
– If Academics United people agree, we can join up with them
* Motion to make the Academics United event a GRO advocacy event and allocate $175 to it; motion passes
– Some discussion of the 75% and $750 caps on funding requests
* Motion to add this to the agenda for next GC meeting; the motion passes
DISCUSSION: THE FUTURE OF THE GRO
Some administration members would like to be more involved on the GC. This would involve:
– Four person E-Board
– A stronger advisory role for the (assistant) dean of student life, e.g. regularly sitting in on GC meetings
Discussion:
– The argument for this reorganization isn't entirely clear; should we invite Assistant Dean Sanchez to present it?
* Straw poll on inviting: majority in favor
– Perhaps we should have an official vote on the suggested changes, leave the option of coming to a GC meeting up to Assistant Dean Sanchez
* Motion to invite Assistant Dean Sanchez to present a concise reorganization plan for the GRO; the motion passes by 21 in favor; 11 against
* Motion to adjourn; passes
UPDATES FROM E-BOARD MEMBERS
COMMENTS/QUESTIONS/ANNOUNCEMENTS
For minutes from prior meetings, click here.