Txt n' Tell Feedback Program
Hopkins Dining values your feedback, our Txt n' Tell program is the perfect way to send feedback directly to our team and get a response almost instantly. Just text in your comments, concerns, questions, and general requests to our text number with the location code and our managers and culinary team review and respond directly to your text. We even have screens around our dining locations that display your comments!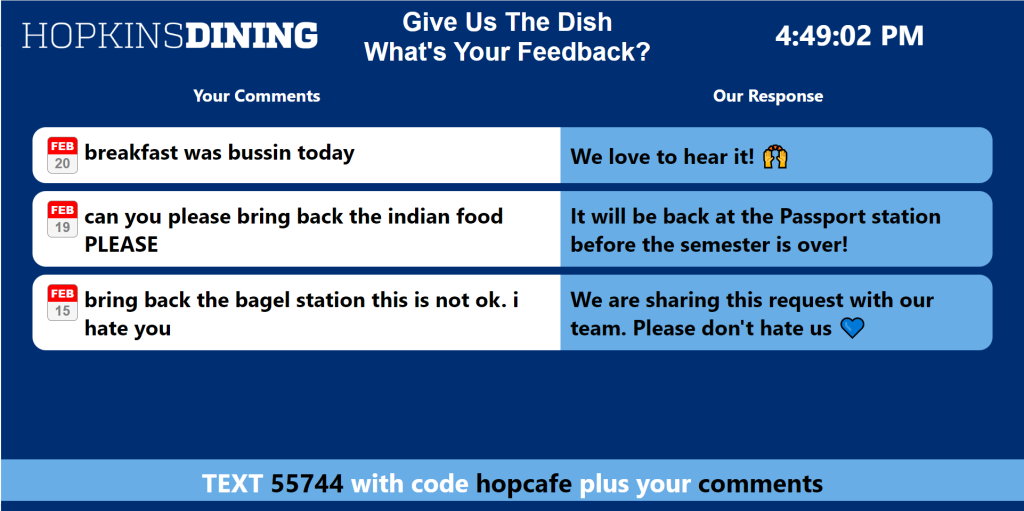 Here's how to do it:
Create a new text message to "55744"

In the body of the message, first type your dining hall's specific code: hopcafe, charmar, levcafe, levkitchen, nolans, peabody, maestros

Next, add your suggestion or comment. Examples include, "Bring back raspberry vinaigrette to the salad bar" or "I loved the dinner tonight!"

Then we receive your text and share with our team then text you back with our replies.
Then we send the texts with replies to our feedback TV screens.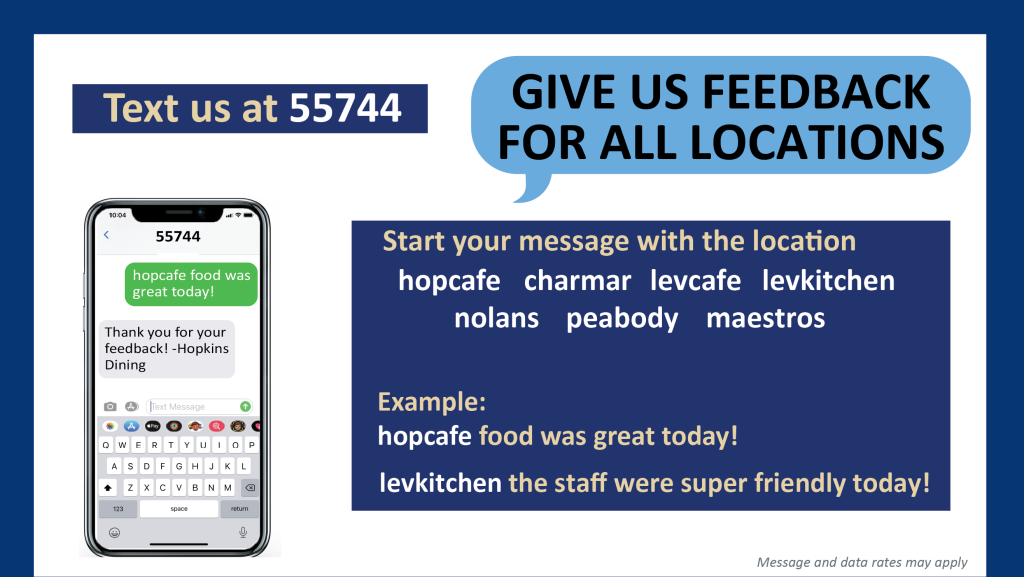 We want to hear your feedback, so keep on texting!