Hours of Operation (Academic Year)
Hopkins Dining strives to be open when and where we are needed for our Blue Jay guests. Hours of operation are located below. For additional information about each location, visit the Where to Eat page or campus dining map.
Please note the hours of operation below are for normal semester operating hours. If the schedule changes based on academic breaks or an emergency (i.e. Spring Break, Summer, Fall Break, Intersession, Winter Break, or an emergency) there will be an alert above with a link to hours during that time.
Homewood Dining Locations


| | Monday | Tuesday | Wednesday | Thursday | Friday | Saturday | Sunday |
| --- | --- | --- | --- | --- | --- | --- | --- |
| Breakfast | 7 a.m.–9:30 a.m. | 7 a.m.–9:30 a.m. | 7 a.m.–9:30 a.m. | 7 a.m.–9:30 a.m. | 7 a.m.–9:30 a.m. | Closed | Closed |
| Continental Breakfast | 9:30 a.m.– 11 a.m. | 9:30 a.m.– 11 a.m. | 9:30 a.m.– 11 a.m. | 9:30 a.m.– 11 a.m. | 9:30 a.m.– 11 a.m. | Opens at 10am for Brunch | Opens at 10 a.m. for Brunch |
| Lunch/Brunch | 11 a.m–2 p.m. | 11 a.m–2 p.m. | 11 a.m–2 p.m. | 11 a.m–2 p.m. | 11 a.m–2 p.m. | 10 a.m–2 p.m. | 10 a.m–2 p.m. |
| Lite Lunch | 2 pm.–5 p.m. | 2 pm.–5 p.m. | 2 pm.–5 p.m. | 2 pm.–5 p.m. | 2 pm.–5 p.m. | 2 pm.–5 p.m. | 2 pm.–5 p.m. |
| Dinner | 5 p.m.–8 p.m. | 5 p.m.–8 p.m. | 5 p.m.–8 p.m. | 5 p.m.–8 p.m. | 5 p.m.–8 p.m. | 5 p.m.–8 p.m. | 5 p.m.–8 p.m. |
| Late Night | 9 p.m.– 12 a.m. | 9 p.m.– 12 a.m. | 9 p.m.– 12 a.m. | 9 p.m.– 12 a.m. | Closed | Closed | 9 p.m.– 12 a.m. |
Taam Tov – Kosher Servery at the Hopkins Café
| | Monday | Tuesday | Wednesday | Thursday | Friday | Saturday | Sunday |
| --- | --- | --- | --- | --- | --- | --- | --- |
| Lunch/Brunch | 11 a.m.-2 p.m. | 11 a.m.-2 p.m. | 11 a.m.-2 p.m. | 11 a.m.-2 p.m. | 11 a.m.-2 p.m. | Closed | 10 a.m.–2 p.m. |
| Dinner | 5 p.m.–8 p.m. | 5 p.m.–8 p.m. | 5 p.m.–8 p.m. | 5 p.m.–8 p.m. | Closed | Closed | 5 p.m.–8 p.m. |

| | Monday | Tuesday | Wednesday | Thursday | Friday | Saturday | Sunday |
| --- | --- | --- | --- | --- | --- | --- | --- |
| Brunch | 10 a.m–2 p.m. | 10 a.m–2 p.m. | 10 a.m–2 p.m. | 10 a.m–2 p.m. | 10 a.m–2 p.m. | 10 a.m–2 p.m. | 10 a.m–2 p.m. |
| Lite Lunch | 2 pm.–5 p.m. | 2 pm.–5 p.m. | 2 pm.–5 p.m. | 2 pm.–5 p.m. | 2 pm.–5 p.m. | 2 pm.–5 p.m. | 2 pm.–5 p.m. |
| Dinner | 5 p.m.–9 p.m. | 5 p.m.–9 p.m. | 5 p.m.–9 p.m. | 5 p.m.–9 p.m. | 5 p.m.–9 p.m. | 5 p.m.–9 p.m. | 5 p.m.–9 p.m. |

| Monday | Tuesday | Wednesday | Thursday | Friday | Saturday | Sunday |
| --- | --- | --- | --- | --- | --- | --- |
| 7:30 a.m.–Midnight | 7:30 a.m.–Midnight | 7:30 a.m.–Midnight | 7:30 a.m.–Midnight | 7:30 a.m.–Midnight | 8 a.m.–Midnight | 8 a.m.–Midnight |
Meals-in-a-Minute (MIM)
| Monday | Tuesday | Wednesday | Thursday | Friday | Saturday | Sunday |
| --- | --- | --- | --- | --- | --- | --- |
| 10:30 a.m.–3 p.m. | 10:30 a.m.–3 p.m. | 10:30 a.m.–3 p.m. | 10:30 a.m.–3 p.m. | 10:30 a.m.–3 p.m. | 10:30 a.m.–3 p.m. | 10:30 a.m.–3 p.m. |

| Monday | Tuesday | Wednesday | Thursday | Friday | Saturday | Sunday |
| --- | --- | --- | --- | --- | --- | --- |
| 11 a.m.–11 p.m. | 11 a.m.–11 p.m. | 11 a.m.–11 p.m. | 11 a.m.–11 p.m. | 11 a.m.–11 p.m. | 11 a.m.–11 p.m. | 11 a.m.–11 p.m. |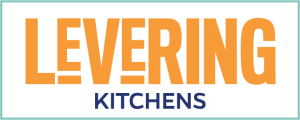 | Monday | Tuesday | Wednesday | Thursday | Friday | Saturday | Sunday |
| --- | --- | --- | --- | --- | --- | --- |
| 11 a.m.–2 p.m. | 11 a.m.–2 p.m. | 11 a.m.–2 p.m. | 11 a.m.–2 p.m. | 11 a.m.–2 p.m. | Closed | Closed |

| Monday | Tuesday | Wednesday | Thursday | Friday | Saturday | Sunday |
| --- | --- | --- | --- | --- | --- | --- |
| 7:30 a.m.–5 p.m. | 7:30 a.m.–5 p.m. | 7:30 a.m.–5 p.m. | 7:30 a.m.–5 p.m. | 7:30 a.m.–4 p.m. | Closed | Closed |
Peabody Institute Dining Locations
| | Monday | Tuesday | Wednesday | Thursday | Friday | Saturday | Sunday |
| --- | --- | --- | --- | --- | --- | --- | --- |
| Breakfast | 7 a.m.–9:30 a.m. | 7 a.m.–9:30 a.m. | 7 a.m.–9:30 a.m. | 7 a.m.–9:30 a.m. | 7 a.m.–9:30 a.m. | Closed | Closed |
| Continental Breakfast (Corral Only | 9:30 a.m.– 11 a.m. | 9:30 a.m.– 11 a.m. | 9:30 a.m.– 11 a.m. | 9:30 a.m.– 11 a.m. | 9:30 a.m.– 11 a.m. | Opens at 10am for Brunch | Opens at 10 a.m. for Brunch |
| Lunch/Brunch | 11 a.m.–2:30 p.m. | 11 a.m.–2:30 p.m. | 11 a.m.–2:30 p.m. | 11 a.m.–2:30 p.m. | 11 a.m.–2:30 p.m. | 10 a.m.–2 p.m. | 10 a.m.–2 p.m. |
| Lite Lunch (Corral Only) | 2:30 pm.–5 p.m. | 2:30 pm.–5 p.m. | 2:30 pm.–5 p.m. | 2:30 pm.–5 p.m. | 2:30 pm.–5 p.m. | 2:30 pm.–5 p.m. | 2:30 pm.–5 p.m. |
| Dinner | 5 p.m.–8 p.m. | 5 p.m.–8 p.m. | 5 p.m.–8 p.m. | 5 p.m.–8 p.m. | 5 p.m.–8 p.m. | 5 p.m.–8 p.m. | 5 p.m.–8 p.m. |
| Late Night (Corral Only | 8 p.m.– 10 p.m. | 8 p.m.– 10 p.m. | 8 p.m.– 10 p.m. | 8 p.m.– Midnight | 8 p.m.– Midnight | 8 p.m.– Midnight | 8 p.m.– 10 p.m. |
| Monday | Tuesday | Wednesday | Thursday | Friday | Saturday | Sunday |
| --- | --- | --- | --- | --- | --- | --- |
| 8 a.m.–6 p.m. | 8 a.m.–6 p.m. | 8 a.m.–6 p.m. | 8 a.m.–6 p.m. | 8 a.m.–6 p.m. | Closed | Closed |