Announcements
December 5, 2022
Winter Break 2022-2023 Closedown and Operating Hours
For any additional questions on these hours of operation please email us at Dining@jhu.edu
*These dates are tentative and subject to change*
---
September 12, 2022
Attention Blue Jays, Levering Kitchens and Levering Cafe will be closed Today, Monday, September 12th due to maintenance issues. We apologize for the inconvenience.
---
August 19, 2022
Move-In/Orientation Hours of Operations
Meal Plans begin on Saturday, August 20
For any additional questions, please email us at Dining@jhu.edu
---
July 21, 2022
Introducing Hopkins Café!

Starting this fall, Fresh Food Café will be officially renamed to Hopkins Café. As this location is central to the Hopkins Dining operation, this change reiterates the notion that the dining hall is forever ingrained into the JHU community. While the location itself and hours will remain the same, look forward to a refreshed look and menu next semester. The new Passport station, for example, will be your destination for authentic international cuisine. Guests can expect a rotating menu of entrees, sides and accompaniments that accent various global trends and fusions throughout the semester.
Hopkins Café isn't the only dining location undergoing a refresh, our other residential and retail locations are also getting some major upgrades! Nolan's on 33rd will introduce fresh culinary concepts including a build-your-own bowl station and an elevated coffee/dessert station featuring locally-made gelato. At Charles Street Market, look forward to the return of freshly-rolled sushi provided by Bento Sushi and our new sandwich concept, Village Deli!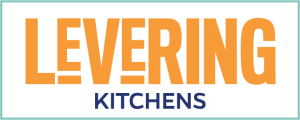 ---
Introducing Hopkins Dining
We're excited to announce the new Hopkins Dining program coming to Johns Hopkins University this fall! Hopkins Dining was created in response to the university's decision to transition to a self-operated dining model, providing the institution with more freedom in developing a program that is focused on enhancing the student experience and implementing more sustainable food practices. Leaders of the new program will also seek to cultivate meaningful relationships with students, faculty, and staff to create a dining experience that's especially tailored to their wants and needs. Though several changes are underway, many of the current dining staff that you've come to know and love will be joining the Hopkins Dining family. With the launch of the new program, the JHU community can anticipate a fresh look in our dining locations, a student-centered experience, a strong emphasis on local partnerships and more.
Updated Summer Dining Location Hours
Hopkins Café
Open Daily
Breakfast: 7-9am
Lunch: 11am-2pm
Dinner: 5-8pm
Levering Kitchens
11am-2pm Mondays-Fridays
Levering Cafe
8am-3pm Mondays-Fridays
As a reminder both Levering Kitchens and Levering Café are closed Monday, June 20 for Juneteenth Observance and on Monday, July 4th for the holiday.