Hopkins Parents Fund
The Hopkins Parents Fund is managed by the Parents Programs and Giving office within Development and Alumni Relations.
Supporting the Homewood Student Life Experience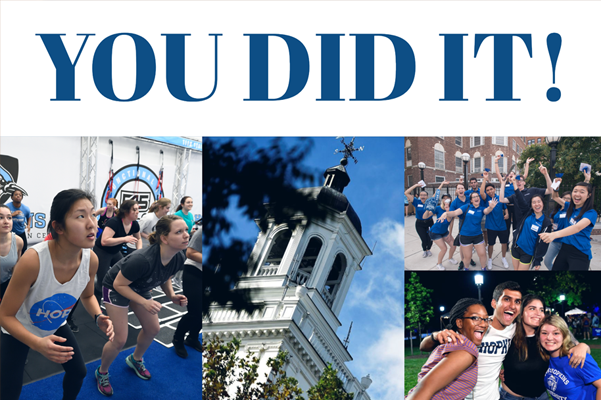 A very special thank you to our Blue Jay Families for supporting the Hopkins Parents Fund with over 1600 gifts and raising a record $1.36M raised during FY2019!
"The students left [the theatre] feeling their world just got a little bigger."
– Steven P. Marra, Associate Professor, Mechanical Engineering


Pictured: HopArt program sponsored by Hopkins Parents Fund.
What Does Your Gift Support?