Virtual Reality Studio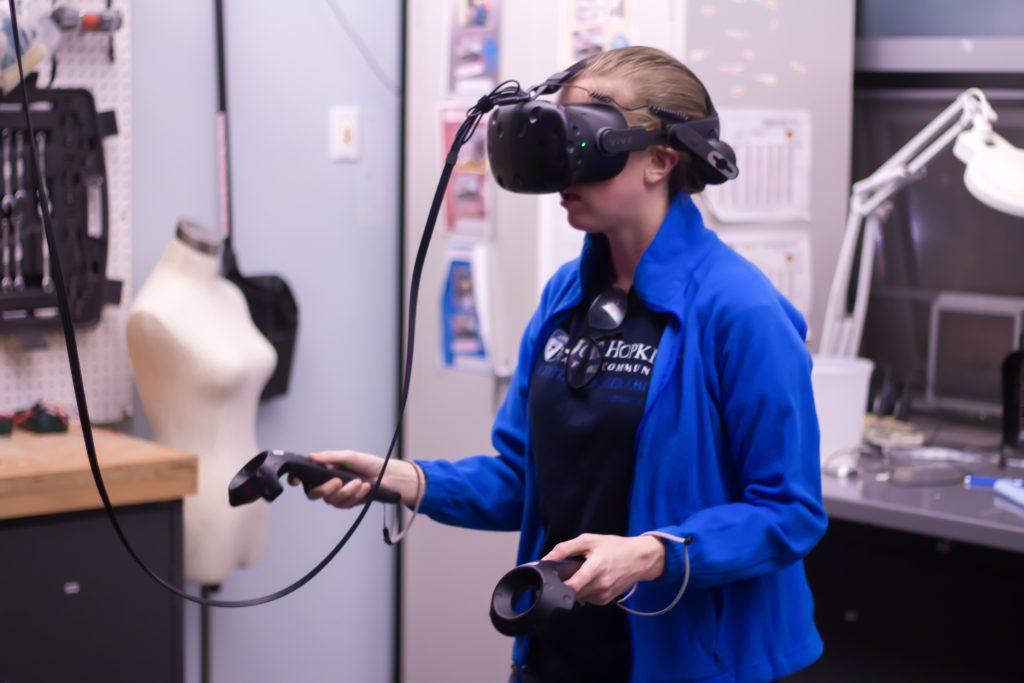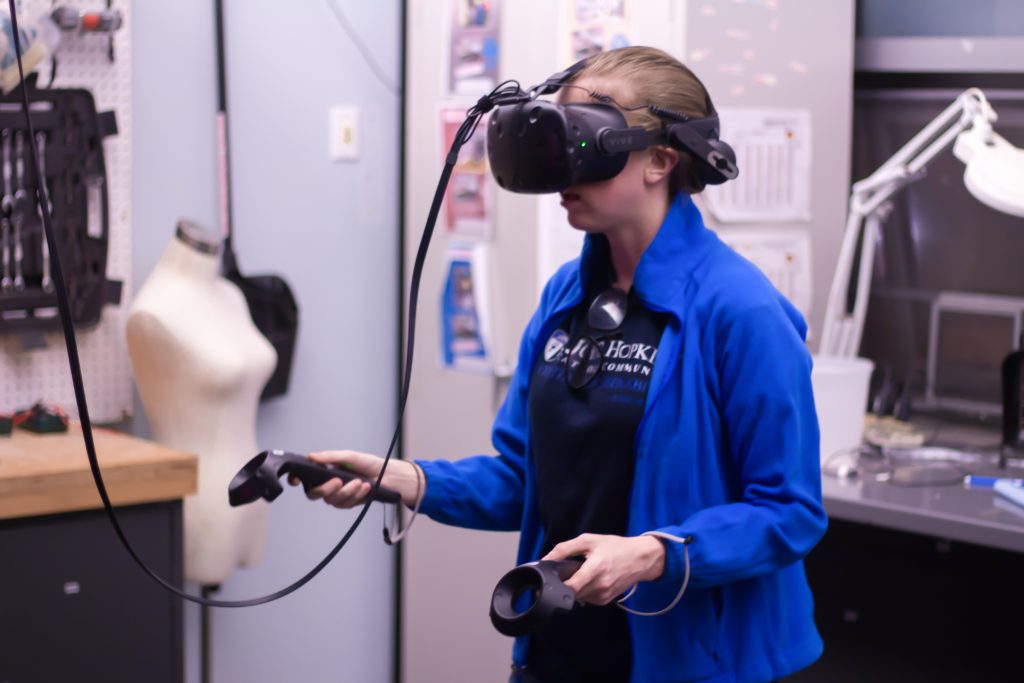 Experience new adventures in the DMC VR Studio! Equipped with an HTC Vive Pro headset, and two joysticks, you can pursue adventures in distant lands, slice through fruit with your samurai swords, and immerse yourself entirely in the world of gaming without a tether – as long as you remember which world is real! You can also invite your friends to join as they view your gameplay on the 50" screen – the more, the merrier.
In addition to immersive gaming, the VR studio can be used for special projects, meetings, and other creative uses that may require a controlled environment; just let us know!
For bookings, please visit https://bookit.dmc.jhu.edu/reserve/VRStudio, and for portable VR gaming, please check out our Oculus Quest 2 and Playstation VR gaming kits at https://bookit.dmc.jhu.edu/reserve/VR.