CIIP 2023 Featured Blogs
Posted: July 14, 2023
The Community Impact Internships Program is a competitive, paid summer internship, that pairs 50 JHU undergraduate students with nonprofit organizations and government agencies to work on community-identified projects in Baltimore. During the program, students create blogs about their experience.
These blogs are not just a chance for students to document what they are doing on a weekly basis. They are also an opportunity for reflection. During CIIP, students are oftentimes thinking about the complex history and contemporary culture of Baltimore City. In addition, students are also learning about their positionality in the city's fabric.
Each week of the summer, we feature a different intern's blog post to highlight the various intern experiences that take place over the course of CIIP. Take a look below!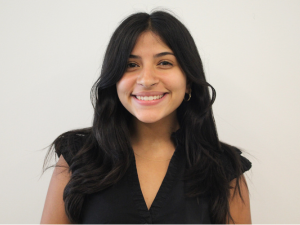 Orientation Week Blog
Going into orientation, I fiddled with the ruffles on the collar of my shirt and kept questioning if I should have worn brown shoes instead of black ones. I sped walk to FastForward U, feeling tinges of nervousness and excitement simultaneously. After grabbing an everything bagel abundantly filled with cream cheese, I met my mentor Frank, and the other interns in my group. From that point forward, it was the start of a week overflowing with knowledge, first-hand experience, and preparation for my work with the Hampden Family Center.
The first speaker was a great introduction to some of the history behind Baltimore and Hopkins, which set the scene for further information provided throughout orientation. On the second day, a speaker from MOMCARES questioned what our three core values were, in which I chose empathy, love, and patience. We were given only a couple of minutes to decide upon these values, which was difficult for me to choose. What did I value the most? What represented my perspectives genuinely? This was a great exercise to delve into more meaningful thoughts and discover the driving factors for my interest in community work.
The scavenger hunt was my favorite day of orientation, in which I brought my reliable walking shoes and sporty shorts to prepare for a day of running around Baltimore. Originally, our group (soon to be named CIIPy), thought of the scavenger hunt as a competition, with a secret prize at the end. Immediately, we started solving riddles, mapping out routes, and encouraging each other to get in the mindset of winning this "competition." We ran through Lexington market, Edgar Allen Poe's grave, and talked to Baltimore residents about how to get to the Phoenix Shot Tower on the orange line bus. The most memorable moment was when we reached the Arch Social Club. After exiting the subway, we skipped up the escalator and entered a scene I was not quite expecting: streets filled with people yelling profanities, the ground littered with trash, and some of the buildings near dilapidation. And although the scene was a bit daunting, we walked up and down the street looking for the Arch Social Club. A group noticed we were utterly lost and told us the correct directions. We eventually left to go back on the subway to our next destination, but I was reminded of how valuable an experience it is to see, not just hear, about some of the issues plaguing Baltimore. Yes, the streets were dirty, and I felt a bit uncomfortable, but I felt grateful to know that a random group of people helped us with directions. With a different scene, would I have felt safer? Why do I judge my sense of security on graffiti on the walls? Many thoughts were going through my head, and I was unsure how to untangle the knots. I think this summer will be filled with becoming more aware of myself, of Baltimore, and of the relationship between the city and Hopkins.

Week 1 Blog
Carlos Gamboa | CENTRAL BALTIMORE PARTNERSHIP
My first week at my placement, the Central Baltimore Partnership (CBP), went by more quickly than I expected. Although much of my time was dedicated to on-boarding and programmatic work, it was nonetheless fulfilling: I forged relationships with the staff and fellow interns, familiarized myself CBP's current initiatives, and adjusted to my new routine and professional responsibilities. However, the experience that affected me the most this week occurred not at work, but during my walk home.
It was about 4 PM, and I was exhausted. I contemplated taking a nap, but I did not have enough time that afternoon, as I needed to run some errands. Against my better judgement, I decided to buy an energy drink at the first store I saw, which happened to be a gas station. This gas station would be entirely unremarkable if not for the drug market in the parking lot. The sales mainly take place in an ever-present trailer, with buyers entering through one door and exiting through another. During the day, a surprisingly conspicuous "open" sign is displayed in the window; at night, the sign is flipped to the side that reads "closed" Used needles and empty baggies litter the sidewalk. The market's customers often gather on the curb, chatting with one another and smoking cigarettes. I catch the bus home in front of this gas station every day, and it always draws my attention. As I wait, I note any changes to the area and watch as people come and go. If I have time, I like to stop and talk to the folks on the curb, who are generally kind and outgoing. I have never once felt unsafe there: instead, I am happy to build relationships with community members, especially given the stigma around drug use and addiction.
At the same time, I was curious about the gas station's store, which I had never been inside of. The owners had to be aware of the drug market: why did they allow it to operate on the property? As I approached the gas station that a, I hoped not only to get an energy boost, but also to understand how the market continues to operate. When I walked through the door, I first noticed was the bullet-proof glass separating the cashier from the rest of the store, which is common in Baltimore. The second thing I noticed was significantly more jarring: the shelves were completely empty. I looked around for a drink cooler but found no products of any kind. Puzzled, I walked up to the counter and peered through the glass, where I found the only item available in the entire store: cigarettes. I opened my mouth to ask the cashier a question, but I couldn't think of one. I left without saying a word.
After this experience, I no longer wanted an energy drink. I went home and took a nap.
Through my studies in public health, I consider myself well-educated about the issues Baltimore faces, including substance abuse and food insecurity. That said, there are limitations to what can be taught in a classroom. Graphs displaying that Baltimore City has a high rate of overdose deaths or maps indicating that certain areas are suffering due to food apartheid ("food deserts") fail to capture the full picture. Without firsthand experience in a community, it is impossible to truly understand or solve its challenges. For instance, if I was looking at online data, I never would have known that the drug market existed. Though this requires time and commitment, it is more than worth it. I can think of nothing more fulfilling than to get to know and work alongside community residents to positively affect others' health in the long run.
Week 2 Blog
Valeria Leal Serna | BLACK CHURCH FOOD SECURITY NETWORK
A typical day at the Black Church Food Security Network does not exist. Some days I might be up at 6 am, rushing out the door to catch the train to DC, and other days I might be staying home, attending meetings, and working on sending emails to people. Initially, I was a little scared about not having a set routine or not knowing what I would be doing until the day of. Whenever I heard other people in the program talk about their 9-5s, their workspace, and how set their hours and jobs were, I felt like I was somehow missing out.
At the beginning of the internship, one of my supervisors told me, "Take advantage of the easy days, rest up, because when it's easy, it's easy. But not all weeks will be like that." I did not know what she meant, until Thursday evening when we set out for Atlanta, GA. Until Thursday, I had had a pretty relaxed schedule – a couple of morning meetings, then just remote work for the rest of the day. But Atlanta was completely different. It was an early morning followed by a meeting with local farmers and the state Senator. Then, a quick visit to Ebenezer Baptist Church and MLK's burial site. And finally, a walk around some HBCUs, a stop for food, and then rush back to the airport to barely make it on time for our flight back to Baltimore (I was the second to last person to board. I think I set a running PR trying to make it to my gate.)
Reflecting on this week, I realize how amazing it is for my internship to be different and to have the freedom to travel and meet incredible people. It also allows me to keep exploring my self-growth, which would so much more difficult if I was jailed by a strict routine. I've enjoyed what I do and the surprises each day bring, all due to the atypical nature of my work schedule. Next week, we will be traveling once again, but now to New Orleans to participate in the Essence festival. I write this nervous, yet excited and cannot wait to see what each day will bring.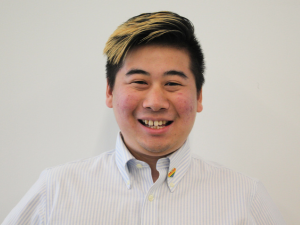 Week 3 Blog
Frank Meng | EPISCOPAL REFUGEE AND IMMIGRANT CENTER ALLIANCE
I wish I could give a clear answer that describes my day-to-day life. I simply cannot, because refugees do not live on a perfectly planned schedule. This complexity and uncertainty are inherent in working with immigrants.
I could be in the office, researching which hospitals in Baltimore are refugee- or uninsured-friendly.
I could be in the office, assisting a refugee who had to flee her home country due to political unrest. She almost finished medical school and needs help fixing her resume and applying to community college, trying to start over in this "land of the free."
I could be in the office, drafting and editing the display sheet for the annual auction. Securing funding for non-profit organizations is challenging, so this event is crucial.
I could be out and about, taking the aforementioned refugee on a college tour.
I could be out and about, helping a pregnant woman move out of her dorm. The school has forced her to leave during the summer, just three days before her due date.
I could be out and about, collaborating with legal aid organizations to provide pro bono assistance to refugees and immigrants navigating the complex legal system.
I could be out and about, translating an English-only form for an asylum seeker who does not speak English. Unfortunately, the federal government lacks inclusivity.
I could be out and about, attending a conference where only three attendees have been working with refugees and immigrants for more than five years. This work is physically and mentally challenging.
I could be out and about, volunteering at a local church that offers assistance and shelter to refugees and immigrants.
I could be out and about, advocating for policy changes at the local, national, or international level to create a more inclusive and supportive environment for refugees and immigrants.
The reality is that working with immigrants and refugees is multifaceted because individuals have different needs and diverse lived experiences. In this dynamic world, a predictable day-to-day routine becomes elusive.

Week 4 Blog
When the summer was about to start I felt overwhelmed by what was about to come. I would be starting my first job, working a 9-5, walking every day to a part of Baltimore I barely knew and on top of that, I would be meeting 49 other interns. To say I was scared is an understatement. However, I can't deny that a lot of excitement was also there. When I arrived at the Esperanza Center, in the first few days, I realized I had found a family. That Hispanic community feeling I missed so much, with the jokes and the warmth, greeted me in the form of the strong Hispanic women who work relentlessly every day to keep the clinic going, and to make healthcare available for hundreds of uninsured migrants.
One of my main goals coming into this internship was "to learn from the incredible team of people I will be working with as they show me through example what it means to be devoted to strengthening the Baltimore community" and I have definitely achieved this. Sitting down with my co-workers and learning about how they each got to the Esperanza Center has been one of the most touching activities of this internship. People from incredibly different paths of life, countries from all over Latin America, and age groups have taught me about the downfalls and strengths of our health system. They have taken me by the hand and helped me navigate referrals, approach patients, translate sessions, physical exams, and the very complicated system EPIC. Every single day I am doing many different things and this way I have slowly but surely learned the working of the health systems from a myriad of perspectives, that of the patient, doctors, administration, and sponsors. It is a system of incredible complexity and every day I get to make connections between healthcare and communities. After all, I believe medicine should be focused on honoring the dignity within every single person. Listening to the stories of co-workers and patients has been an honor and it has also fulfilled another one of my goals: to learn what it means to be a Baltimorean.
Being a Baltimorean looks different for everyone. In the clinic, I have seen how hundreds Latinos of have claimed Baltimore as their home with great pride and love. This has also helped me in my journey of calling Baltimore home, something which I struggled with ever since I moved here from Colombia a year ago. It is Baltimoreans that make this city such a great place and I am humbled every day to be able to learn from my patients. Like one of our doctors said today, they are our greatest teachers.
I feel like I'm on track to meet all my goals and even more goals I didn't know I had. I have made connections at the clinic that I know will last my entire undergrad career. I have also become painfully aware of all the faults in the healthcare system and I hope that my work is helping bridge the gap between undocumented migrants and basic human rights. This is a very vulnerable population because they often don't have the language means to advocate for themselves. I am still working towards my final goal of having a personal project that can outlive my internship and have a lasting impact on the Esperanza Center. This project will address these issues faced by Latino Migrants in Baltimore.
I have countless personal stories from my day to day at Esperanza and I wish I could narrate them all here. Some are painful to remember due to how tough they were, and others are filled with joy and passion. Journaling them down and talking with my CIIP peers is the type of reflection that solidifies the meaning of these experiences.