Dining Programs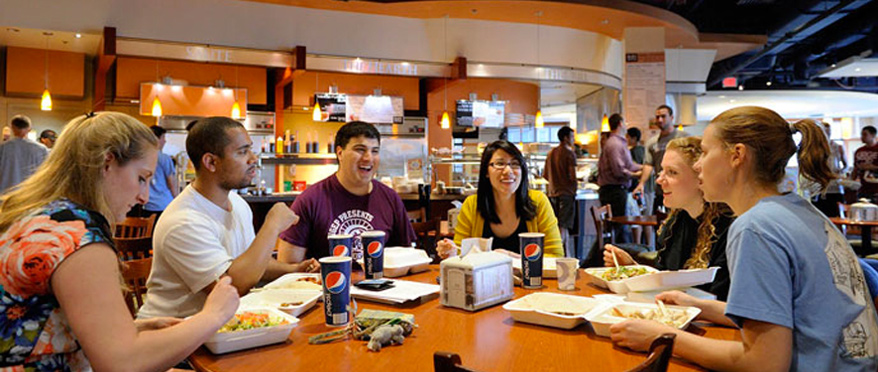 The Meal Plan Change Period has now ended for the Fall 2018 semester, if you filled out a change form your meal plan will be changed on Monday, September 10. If for some reason you find your meal plan doesn't change on September 10 and you filled out a change form, simply forward us your Meal Plan Change Confirmation email you received when you submitted the change form and we can honor your request. If you missed the opportunity to change during the change period, unfortunately we can not process your change at this time, your next opportunity to change your meal plan will be the first week of the spring semester January 28- February 1.
Is there something you want to learn more about? Maybe healthy eating or cooking in a dorm? Well here is your chance to get answers, fill out the Ask the Dietitian Survey and our own Hopkins Dining Dietitian, Christine, can help answer your questions.
Contact Us
Phone: 410-516-3383
Text: 410-941-2272
Email: HopkinsDining@jhu.edu
Mailing Address:
Johns Hopkins University
3510 N. Charles St
AMR II Ground Level Offices
Baltimore, MD 21218
Office Hours:
Monday–Friday
8:30 a.m.–5 p.m.
Dining Programs strives to offer a welcoming environment to meet your fellow Blue Jays while you dine on freshly prepared from scratch foods while expanding your community through a diversity of food and experiences.
Meet. Dine. Community. It's not just our motto, but a way of celebrating our daily actions with you—our Blue Jay guest.
Meet is not just about running into a stranger, it is about us connecting with new people, meeting dining staff and making new friends around the dining table.
Dine is the one thing that we all do multiple times a day. You can dine with us and enjoy fresh flavors in one of our many cafe's around campus, appreciate the seasonal ingredients and scratch made dishes, while you eat together with people you might just have met.
Community is your fellow Blue Jays, professors, faculty and staff that will be a part of the next four years at Hopkins. Although we all have a different favorite food, we are all One Hopkins community around the table learning to expand our tastes and discover culture through new flavors, smells and new experiences.
Welcome to Hopkins Dining where we focus on meet. dine. community. every day!