Baltimore First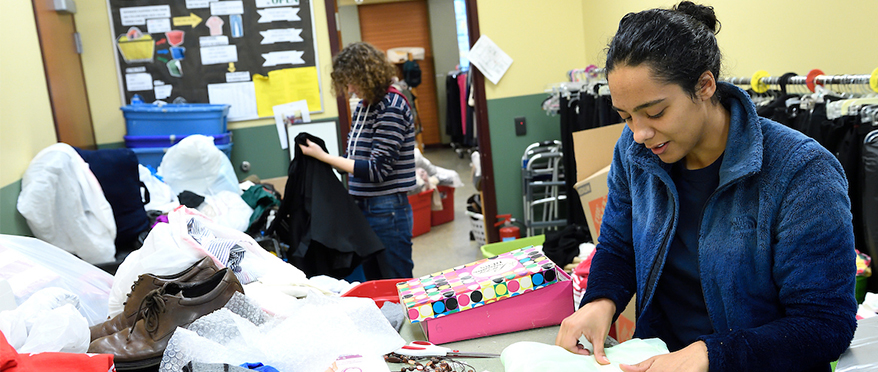 Founded in 2017 by a group of students seeking a more reciprocal and sustainable model of service on campus, Baltimore First is one of three Center for Social Concern student initiatives. It is unique in that it is the CSC's first and only individualized direct service program serving as a catalyst for students looking to engage more intentionally with local nonprofits and community organizations in Baltimore.
During fall 2018, with increased support from the CSC, Baltimore First will engage over 130 student volunteers serving alongside 15 community partners across Baltimore City. Read more below about how to get connected with Baltimore First!
Get Involved
There are couple few different ways to become involved with Baltimore First:
If you are a JHU undergrad and are interested in joining Baltimore First, learn more about becoming a General Volunteer or Site Coordinator.
If you are a local nonprofit, community organization, or government agency, and are seeking a reliable, intentional volunteer force, committed to supporting your work and building overall capacity, learn more about becoming a community partner (more information coming soon).
Have questions? Contact the Baltimore First staff advisor, Nairuti Shastry, or email the Baltimore First Student Executive Board at baltimorefirst17@gmail.com.
Vision
We envision a Baltimore in which Hopkins students are connected to our Baltimore community.
Mission
Our mission is to create a culture of active citizenship at Hopkins through meaningful volunteer experiences, education & reflection, and reciprocal relationships with community organizations and local nonprofits.
Values
Equity

Connection

Mutually Beneficial Partnerships

Education

Intentionality