LGBTQ Life Graduate Assistant
Posted: May 10, 2021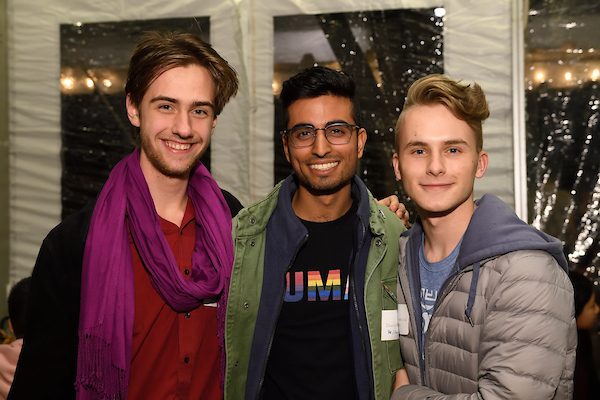 LGBTQ Life will be hiring a graduate assistant for the 2021-2022 school year! The GA can be a graduate student in good standing at any JHU campus. Apply by sending a cover letter and CV to dwoolway@jhu.edu by May 25, 2021.
General description
LGBTQ Life is seeking applications for a graduate assistant. Lesbian, Gay, Bisexual, Transgender, and Queer Life provides support, education, and advocacy related to sexual orientation, gender identity, and the intersections of those identities with other identities.
The graduate assistant will work alongside the director and other students on programs and events that serve the Johns Hopkins community. This position also contributes to the general operations of the LGBTQ Life space and positions the office as a welcoming space that supports student development, sense of community, and wellness. This position reports to the Director of LGBTQ Life.
Primary duties and responsibilities
Educate campus community
Co-facilitate Safe Zone trainings and other workshops.
Host educational sessions related to intersections of sexual orientation, gender identity, and other identities.
Support students
Plan and execute Peer Mentorship program.
Coordinate and support identity-specific meetups.
Provide resources and support for students with questions related to sexual orientation, gender identity, and other identities.
Refer students to other University departments or outside organizations when necessary.
Create programming
Contribute to programs and events, e.g. Lavender Celebration, World AIDS Day, and National Coming Out Day.
Collaborate with student organizations in their programming initiatives.
Collaborate with university departments and community-based organizations to implement programs and events.
Office operations
Contribute to daily operations within LGBTQ Life.
Create content for website, social media accounts, and email lists.
Collaborate with student interns and director on projects as needed.
Schedule
Position is for about 15 hours a week during the academic year. The majority of work will be weekday and evening, with flexibility in scheduling. The majority of work will be in-person with limited capacity for remote work.
Compensation
$20.00 an hour for a maximum of 19.99 hours/week during the academic year. Students who hold other jobs must keep their overall hours under the 19.99 hour/week limit.
Qualifications
Must be a graduate student in good standing enrolled in a JHU program for fall 2021.
Must currently be living in the United States.
Knowledge of and experience meeting needs of lesbian, gay, bisexual, transgender, queer and questioning people.
Ability to educate others about social justice, identity development, and allyship.
Self-motivated and flexible.
Excellent verbal and written communication skills.
Ability to handle confidential information.
To apply
Submit a CV and a cover letter outlining your interest to dwoolway@jhu.edu. By applying, you allow us to verify your student status. Please apply by May 25, 2021.

Tags: job, lgbtq, LGBTQ Life