Peer Mentor Program – Fall 2020
Posted: July 20, 2020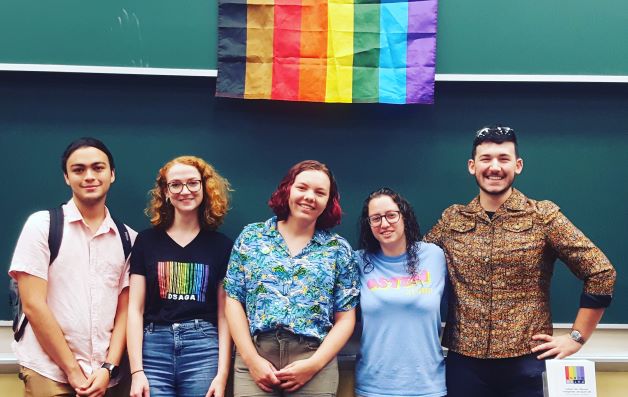 As we move into a fall that is marked by social distancing and changes in favorite university traditions, we know that many people will be searching for ways to connect with each other.
We believe it is especially important at this time to provide opportunities for direct support through our mentorship program.
This year, we expect that mentor pairs will be meeting virtually, in order to minimize risk of COVID transmission. Although this may represent some barriers to connection, it may also open up opportunities for people who are physically distant to share in new ways.
LGBTQ Life will host several virtual mentor-mentee meetings, in order to help facilitate connections. We will also be available to provide on-going support to both the mentor and the mentee.
If you have considered becoming a mentor in the past, now is the time! We hope that there will be increased interest in the program this year, because of the loss of traditional ways of making connections. If you aren't sure if you need a mentor, we encourage you to sign up! At the very least, it will help you meet someone new.
Apply Now
For priority consideration as a mentor, please apply by September 6, 2020.
For priority consideration as a mentee, please apply by September 20, 2020.