Lavender Celebration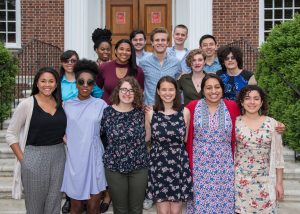 Please join us on May 5, 2019 from 1 – 4 pm for Lavender Celebration! Let us know you are coming by completing the form below.

We are proud to host our end-of-the year Lavender Celebration. This is an event where we celebrate the accomplishments of the lesbian, gay, bisexual, transgender, queer, asexual, and allied community at Hopkins. Graduates are invited to pick someone who is special to them who will be able to give a short introduction about them to the community. Join us to say farewell to our graduates and enjoy cake. Everyone is welcome!
Pictures from 2014, 2015, 2016, 2017, and 2018 are on our Facebook page.
---