Staying Connected
Posted: March 17, 2020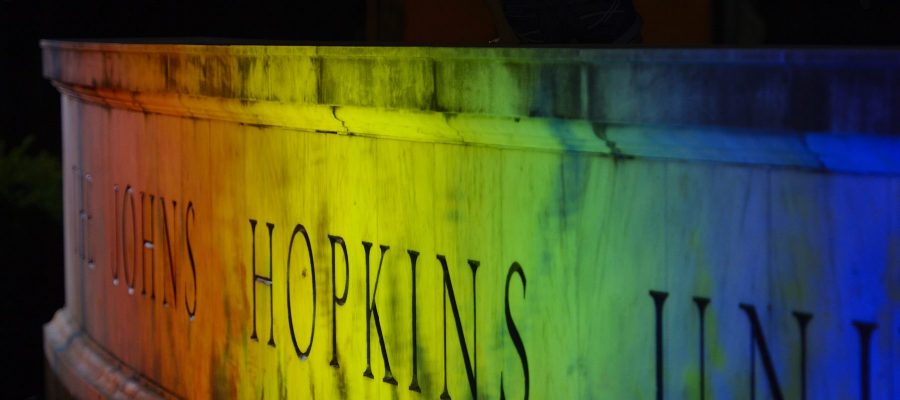 Following the university guidelines on COVID-19, LGBTQ Life programs will be held remotely until at least June 30.
At this time of physical displacement and tension, we think it is even more important for the lesbian, gay, bisexual, transgender, queer, asexual, questioning, and allied community at JHU to find opportunities to connect with each other. Please reach out through one of these programs, or by emailing us at lgbtq@jhu.edu
(All times listed below are in the Eastern time zone.)
Ongoing
LGBTQ Life Open Office Hours – find us on Google Hangout by contacting lgbtqlifeoffice@gmail.com

Monday: 9am-12pm
Tuesday: 1pm-4PM
Wednesday: 9am-12pm
Thursday: 12pm-2:30pm
Friday: 2:30-5pm

Conversation and Coffee Corner (email lgbtq@jhu.edu for the link)

Please join us at Conversation and Coffee Corner! Talk about how you're doing over a hot drink!
Every Tuesday, Wednesday, and Friday at 5PM EST; Saturday at 10AM EST.
March
April
May
Links and Resources
Here is a short list of external resources that may be of interest.
JHU Resources
External LGBTQ Support Resources
Distraction and Self-Care Resources
Baltimore Support